The Michigan COVID-19 app is now available to download, letting users know if they come into contact with a person who has the virus. Download it from the App Store and Google Play.
MI COVID Alert
Working with Apple, Google, and SpringML, the app makes use of the exposure notification framework developed by the former two companies. Here's how it works.
People who download and enable the app in Settings > Exposure Notifications and have been within six feet to another MI COVID Alert user for at least 15 minutes in the last 10 days will be notified with a push alert if that close contact tests positive for the virus.
It's privacy policy notes that the Michigan Department of Health and Human Services does not collect or process personal data from the app. If a user receives a push notification saying they may have been exposed, MDHHS may have the virtual agent ask the app user for their name and phone number. The app won't collect, track or store your location, GPS information, or personal information.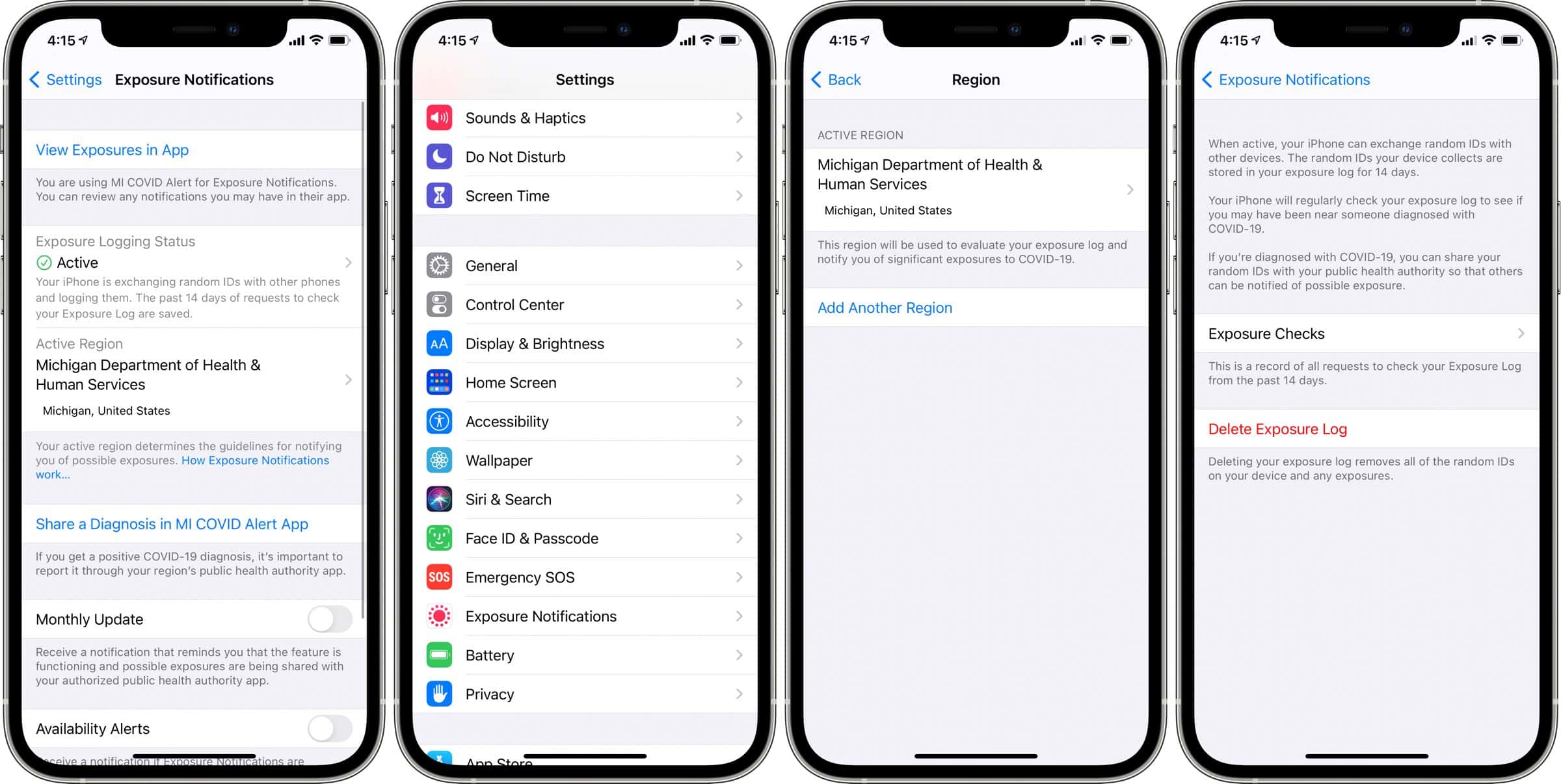 The arrival of the app is timely as Michigan COVID cases have been recently spiking. On Monday MDHHS reported a two-day total of 9,010 cases and 62 deaths, with a seven day average of daily confirmed cases reaching 4,559. So far Michigan has recorded 804 total confirmed coronavirus cases and 7,640 deaths.