When Apple introduced its TV app for Apple TV, iPhone, and iPad Netflix and Amazon were both missing from announcement. Now Netflix is on board, but with a big string attached: none of its original content is available through the TV app.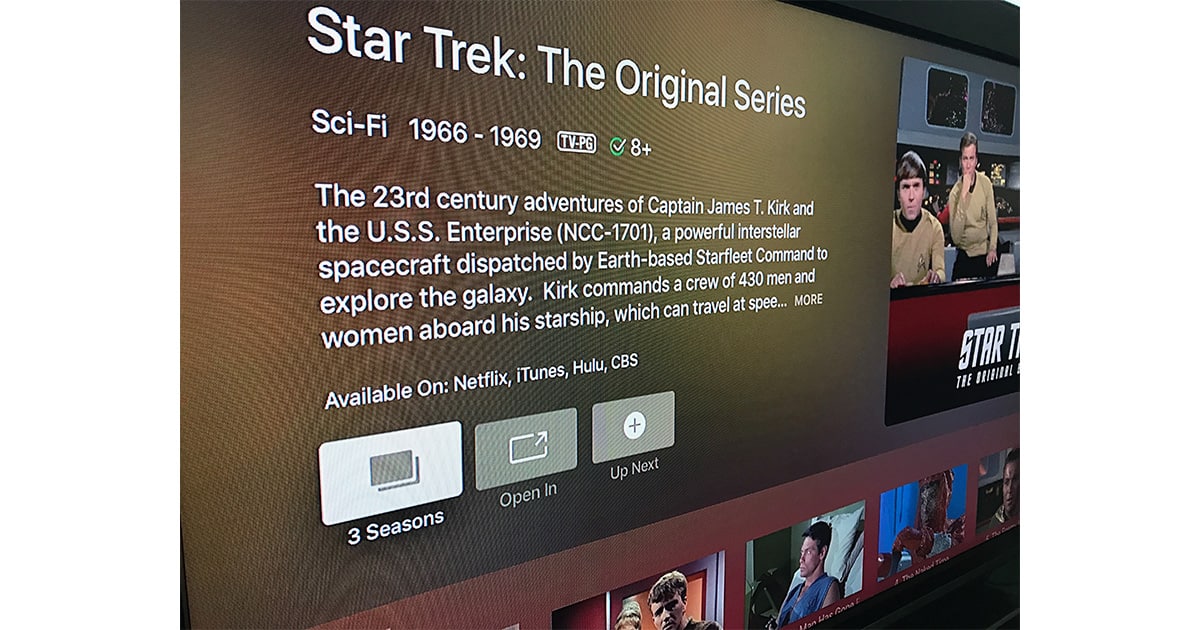 Netflix quietly added TV support in an iOS and Apple TV app update it rolled out this week. The company's update release notes didn't even mention it and instead only said, "bug fixes."
The good news is your TV app search results now include Netflix as a viewing option. The bad news is that you'll only see the company's catalog of shows and movies from other studios and networks—no Stranger Things, Sense8, Travelers, or Lemony Snicket for you.
To be fair, Netflix has an amazing library of TV shows and movies, so there is some value in finding its content in the TV app. Still, the shows you're most likely wanting to see in the app—Netflix's original content—isn't there. For that, you still have to go directly to the Netflix app.
Apple's TV app is a sort of content nexus on your iPhone, iPad, and especially Apple TV. The shows you've recently watched appear there, and you can search across multiple services for the content you want to see.
The app has felt somewhat hobbled since its introduction late last year because Netflix wasn't on board. Seeing at least some of the service's content showing up now helps ease that sting, but the TV app still feels constrained without Netflix's most popular shows.
Since Netflix wants to keep total control over the data it collects from our viewing habits, agreeing to add its non-original content is a huge step forward. Still, we won't likely see the company's original shows in the TV app. That's a level of control Netflix doesn't seem willing to give up.
Seeing Netflix's content in the TV app—half-assed as it may be—is great for Apple TV users, but doesn't bring it up to the can't-live-without level we were hoping for when TV was first announced. For that, TV needs Netflix's original content, and Amazon Prime Video, too—and we're aren't holding our breath waiting for either to happen.