Pixelmator Pro 1.3.1 is now available. It adds support for editing iPhone Portrait photos and a new comic book effect.
[iOS: How to Remove Portrait Mode From a Photo]
Pixelmator 1.3.1
When you import a Portrait photo taken on iOS 12 or later, it will automatically create a mask from the depth data. This is visible as a layer, but it's disabled by default. To turn it on just right-click on the layer and click Enable Mask.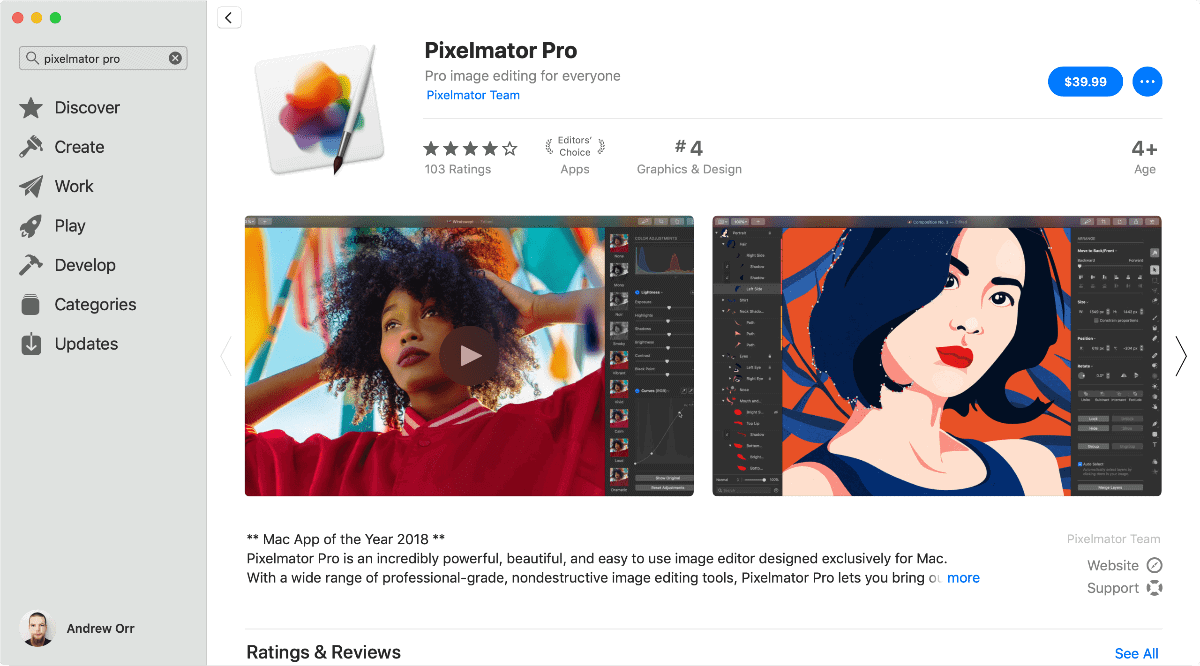 Additionally, the new Comics effect turns your photo into a comic-like image. A bunch of other features were improved, and the update also brings bug fixes. You can download Pixelmator Pro 1.3.1 here.