New Snapchat features arrive today for iOS and Android users. The first one is called Tint Brush, and it lets you selectively change the color of objects or areas in your snaps. The second feature, Multi-Snap, lets you continuously record multiple 10 second snaps.

Multi-Snap
Multi-Snap greatly improves the Snapchat experience. All you have to do is hold down the record button so you can quickly capture your subject, and not have to guess the timing. You can record and publish up to 6 ten second snaps, and edit them with the app's tools and filters.
You can pick and choose which of the snaps you want to delete or post; you don't have to post all of them at once. But they will always be in chronological order. This is an interesting move on Snapchat's part because it takes a step away from the instant gratification that made Snapchat famous, and moves a little toward other video apps like Apple's own Clips app.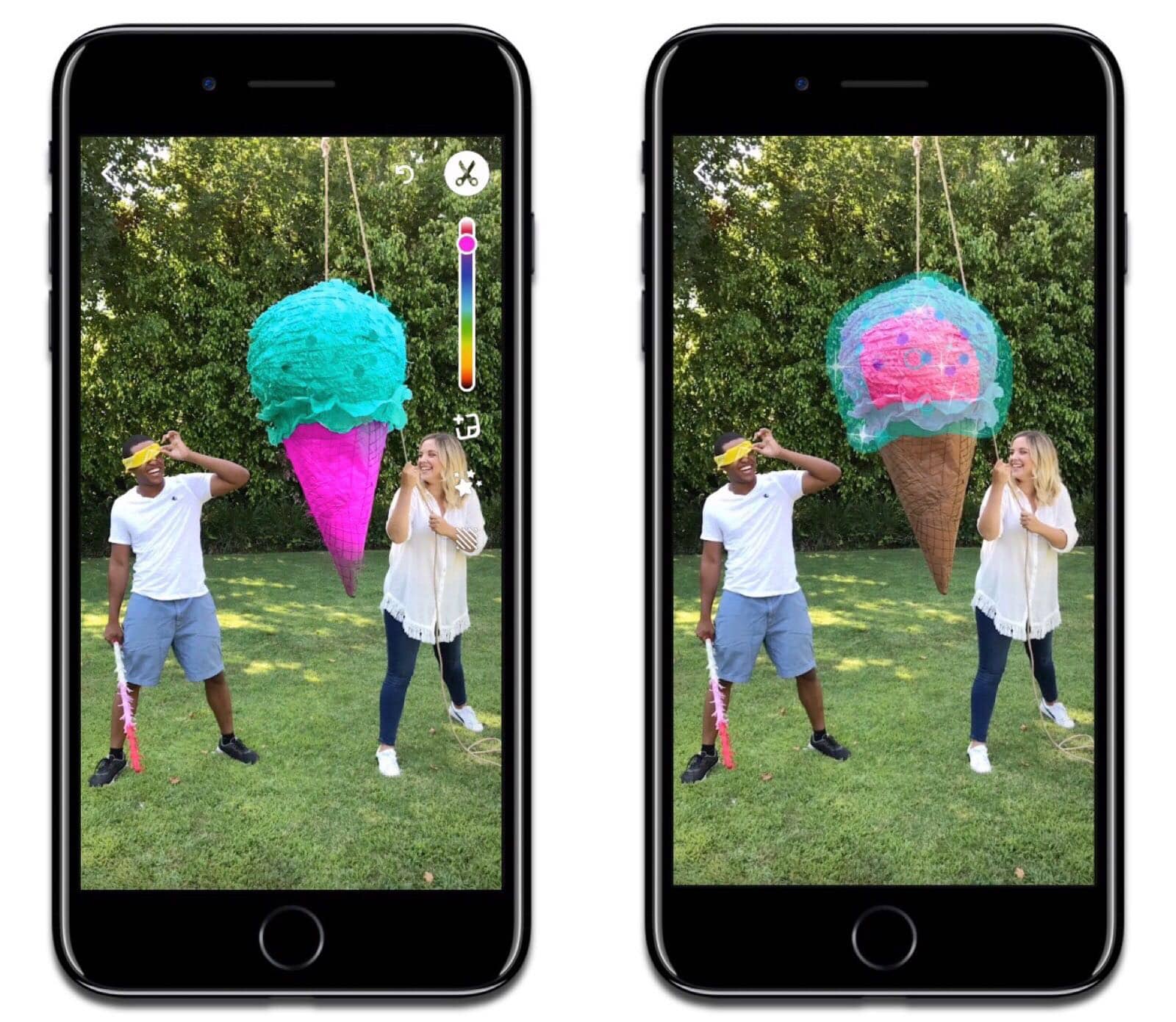 Tint Brush
Tint Brush is a photo editing feature where you can change the color of objects or parts of a scene you snap. Use your finger to highlight an area of your screen and select a new color for it. Snapchat uses machine learning to figure out the area you want to select—presumably a form of edge detection—which means you don't have to be perfect in selection.
Multi-Snap is immediately available on iOS, while Android users will have to wait a bit. But Tint Brush is now available on both iOS and Android.