WhatsApp just released a new native macOS app that features video calls with up to eight people. Likewise, for audio calls, the number of people that can participate has been increased to 32. This makes the WhatsApp macOS app even more useful for groups and organizations who need a reliable communication platform.
Redesigned WhatsApp macOS App
No less than Meta CEO, Mark Zuckerberg announced the release of the new native macOS app in his blog. While the official WhatsApp blog said in a post:
The app is redesigned to be familiar to Mac users, helping you get more done faster when using WhatsApp on a large screen. You can now share files by easily dragging and dropping into a chat and can view more of your chat history.
How to Download and Install WhatsApp macOS App
The new native WhatsApp macOS app is available for download from the company's website. The company said it will soon be available as a free download from the App Store.
Time needed: 1 minute.
If you don't mind downloading an app other than from the App Store, you can grab the new WhatsApp and install it right away on your Mac:
Visit the WhatsApp download page.
Double-click the WhatsApp app from the Applications folder to complete the installation process.
As in the previous WhatsApp macOS version, you will need to launch WhatsApp on your iPhone and then select the Linked Devices option to start using WhatsApp on your Mac.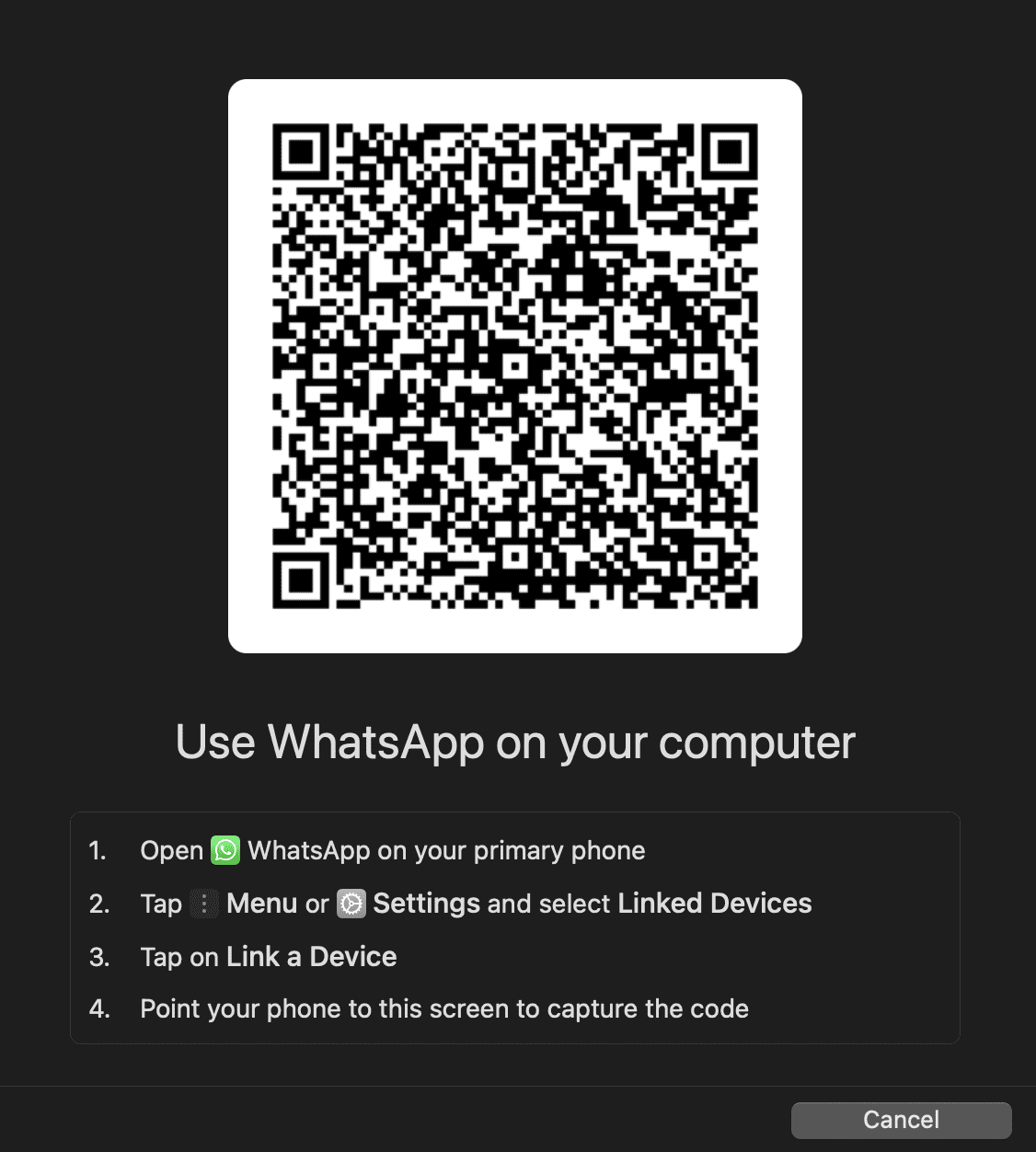 If this is your first time using WhatsApp on your Mac, the app will request access to your list of contacts. Importantly, if you are going to try the group audio and video calls, you need to grant WhatsApp access to this list.
New WhatsApp macOS App Video and Audio Call Features
For those unfamiliar with the previous versions of WhatsApp, the new native macOS app was optimized for large displays and desktop-class experiences. Hence, you'll have an easier time dragging and dropping files into chats and when viewing more messages in the chat window.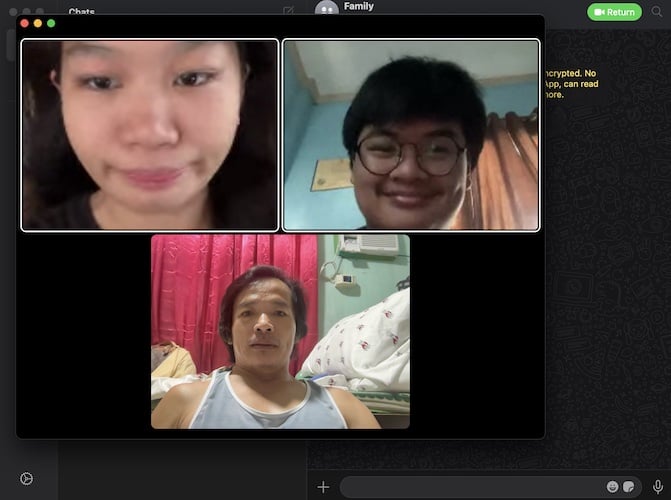 Most importantly, the new native WhatsApp macOS app now supports group calls with up to eight people for video calls and 32 people for audio calls. You can join a group call even when it has already started. In addition, the new WhatsApp macOS app also lets you see your call history and see notifications for incoming calls even when the app is closed.
Video Call Quality
The video quality is pretty good, but of course, how it appears on everyone's screen would depend on the Mac that they are using as well as the speed of their network connection. When I tested the group chat with two other people, the app worked smoothly although I would not claim that I have the fastest and most reliable connection at home.
Dragging and Dropping Files into the Chat Window
Another feature that I wanted to test was dragging and dropping files into a chat window. That's because it is one of the new features mentioned in the WhatsApp announcement. True enough, it was a breeze to do since you are working on a bigger screen real estate as compared to using WhatsApp on your iPhone.
The Continued Concern About Privacy and Security
As always, concerns about privacy and security remain. Especially since WhatsApp is a Meta-owned company. But still, Meta gives the assurance that WhatsApp for Mac keeps personal messages and calls private across your devices using end-to-end encryption.
Given Meta's (and previously, Facebook's) history regarding this issue, it would be best to ensure that you do the necessary privacy settings check before fully utilizing WhatsApp and all its features.
Conclusion
WhatsApp remains a force to contend with in the messaging platforms arena. As its user base continues to grow, it's a good thing that Meta is continuously improving its features and functionalities, such as audio and video calls. With the increased limit on the number of people who could join audio and video chats, more groups would certainly opt to use WhatsApp for their communication needs.
If you are using the WhatsApp macOS app, we encourage you to try out the new version and its audio and video call features. Feel free to let us know in the comments whether the new features are indeed useful.