Apple was recently awarded a patent that suggests future Apple Watch models could get flexible screens (via MacRumors).
[A Primer: LCDs, OLEDs, Quantum Dots and MicroLEDs]
Display Module and System Applications
The patent was published by the World Intellectual Property Organization (WIPO) and shows a couple of designs. In one, the flexible watch would use microLEDs with a top side and bottom side.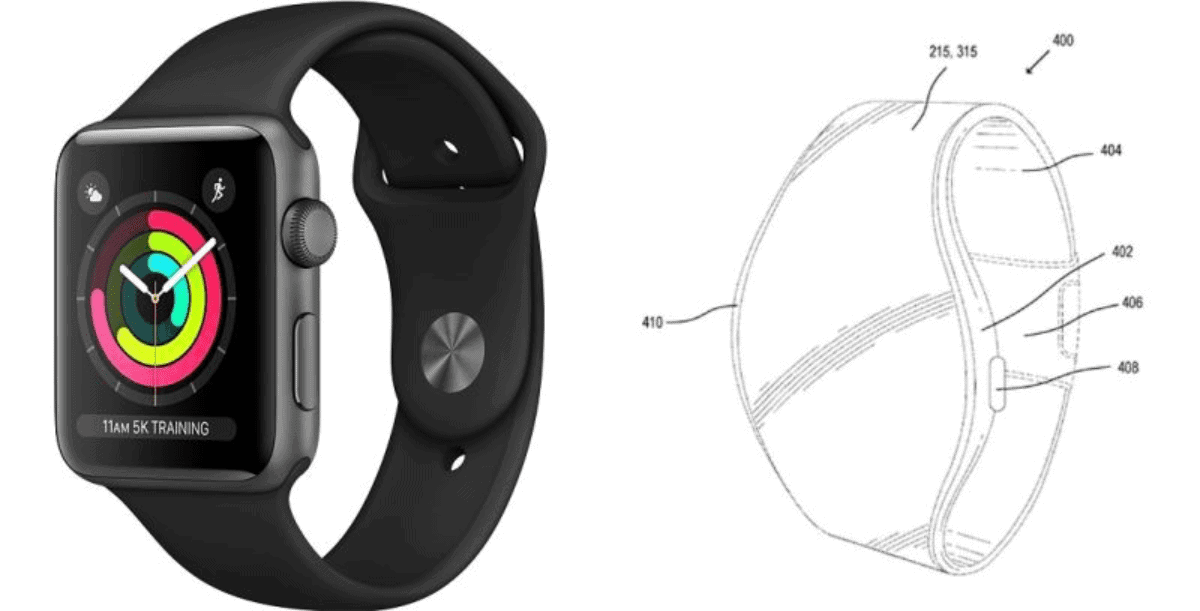 In a second design the flexible screen includes two display areas: One for the watch face and another extending to the watch band. Apple has shown interest microLED technology since at least 2014 when it acquired a microLED company called LuxVue.
[Apple Has its Own MicroLED Display Manufacturing Plant]
Photo by Ruvim Noga on Unsplash