Apple Arcade is the company's new gaming subscription service. It will feature games from indie developers and bigger studios alike. Here are some of the games that will be included.
[Indie Games Get a Seat at the Apple Arcade Table]
Where Cards Fall
Snowman | The Game Band
A captivating narrative puzzle that's also a compelling coming-of-age story. Our hero navigates the insecurities and emotions of high school and beyond, creating pathways and overcoming obstacles.
The Pathless
Annapurna Interactive | Giant Squid
In this surreal and mythic adventure, a hunter and an eagle explore a vast forested island to dispel a curse that grips the world. It's a cinematic blend of action and story, all set in a stunning, dreamlike landscape.
LEGO Brawls
LEGO | RED Games
The blocks will fly in this multiplayer brawler set in the LEGO universe. Players create their own characters, collaborate with teammates to build and control machines, and battle to win.
Hot Lava
Klei Entertainment
Don't. Touch. The. Floor. Because it's lava. So run, jump, climb, and surf — on your own or with friends — in a nostalgic game that will transport you back to your childhood.
Oceanhorn 2: Knights of the Lost Realm
Cornfox & Bros.
Set 1000 years before the original Oceanhorn, this is a completely reimagined world of knights and treasure-filled dungeons. Breathtaking visuals and new tactical abilities make it engaging for players of all kinds.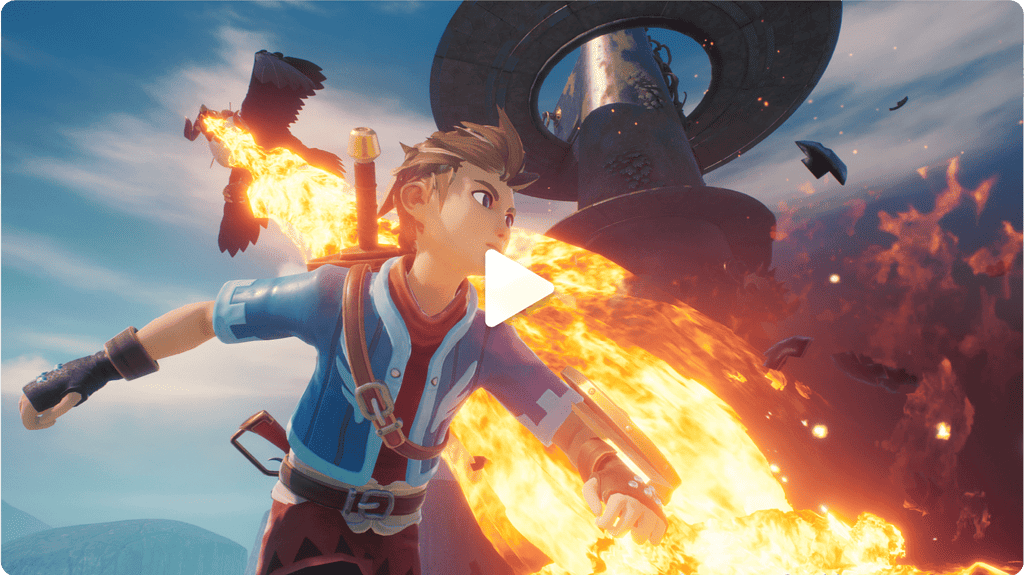 Beyond a Steel Sky
Revolution Software
Welcome to the dystopia known as Union City. This highly anticipated sequel challenges you with thrilling puzzles and compelling characters as you try to hack the city's AI system.
[Apple Video: Introducing Apple Card]
You can see the list and watch gaming trailers here.