Apple's new Apple Card offers 1%, 2%, or 3% back, depending on what you're buying. Those are the rewards for the new card, but there's a whole lot more to know, and we'll break it down for you.
Apply Within, but Wait until Summer
Apple said you'll be able to apply for an Apple Card from within the Wallet app, and that approval will take seconds. Your card will be issued digitally immediately, with the physical card described below sent to you once it's crafted by velvet-gloved technicians (though I'm only inferring that last bit). You'll have to wait until summer, however, as that's when it will launch.
Also, It's Pretty
This is an attractive credit card. Yeah, it's obviously the credit card Sir Jony Ive would design. An Apple logo. Your name (laser engraved, of course). The unfortunately necessary PIN chip. A single, pleasing shade of white. Oh, and it's made from titanium. Yup, this all checks out.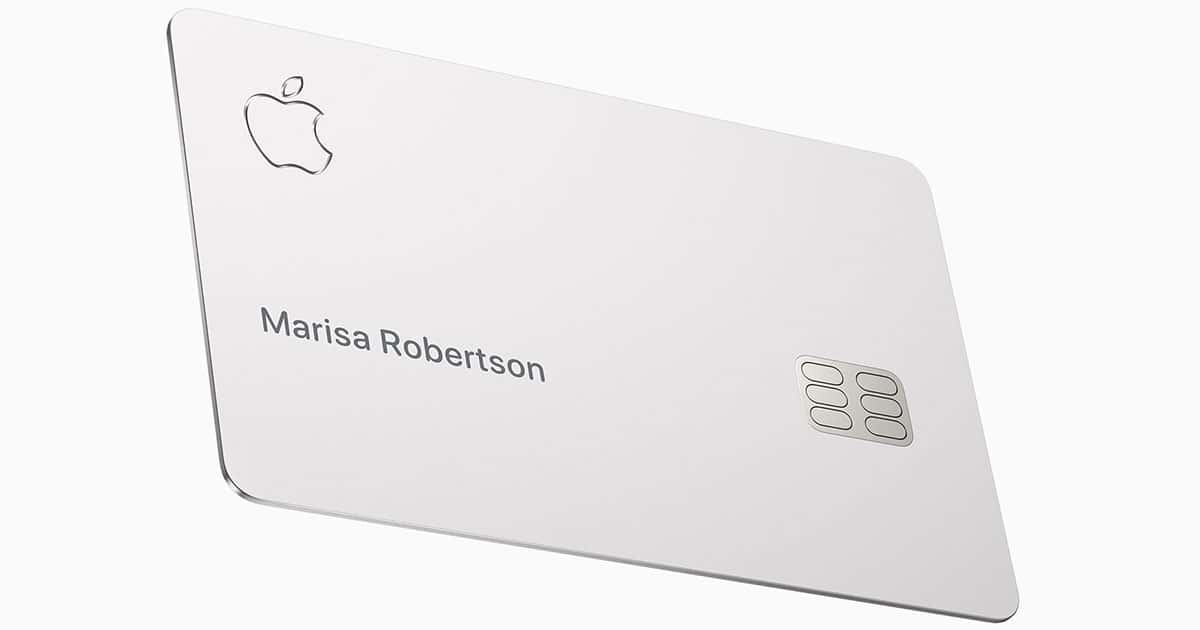 On the back, there are no numbers, no CCV, no untidy contact info. It's as if an Apple studio were blended up and poured into a credit card-shaped mould.
But that's just the physical card, the one you would use if you couldn't use Apple Pay. If you need those pesky numbers, you can find them in the app.
Let's get to the other details, including Apple Card in the Wallet app, the many reporting features you'll get, and those rewards.
Apple Card Rewards
There are three reward levels for Apple Card:
1% back on purchases made with the physical card lovingly described above.
2% back on purchases made through Apple Pay (as God intended).
3% back on Apple purchases.
Daily Cash
Interestingly, you'll get that cash back daily, rather than monthly, and Apple is calling it Daily Cash. Your rewards will be deposited directly into your Apple Pay Cash account, where you can apply it to your Apple Card balance, send it to your friends, or use it to buy stuff like other Apple Pay Cash cash. Daily payouts is definitely raising the bar for credit card rewards.
Apple Card Built for Privacy
As with everything in the "It's Showtime" event, Apple emphasized privacy for Apple Card. Apple itself won't know what you purchase, and the company said issuing bank Goldman Sachs will not be selling your Apple Card-related information.
Left unsaid is whether MasterCard—who will also know what you've bought—will be selling your Apple Card-related data, and dollars to donuts says it will.
Be that as it may, the data used by the Wallet app and Apple Pay Cash will be stored locally on the Secure Enclave on your iPhone.
Interest
During the Apple Card presentation, Apple made the case that it wants you to be better armed with information about how much interest you'll be paying for purchases, and how you will affect the interest you are paying with the size of your payment. You can also pay more often than once a month to further reduce your interest.
Apple Card Spending Reports
Apple will also arm you with a variety of other reports and information about your spending on Apple Card. This includes converting merchant IDs to people-centric names using both on-board machine learning and Apple Maps data. There have been credit card companies that do something similar, but Apple suggested its data will be live, right in the app.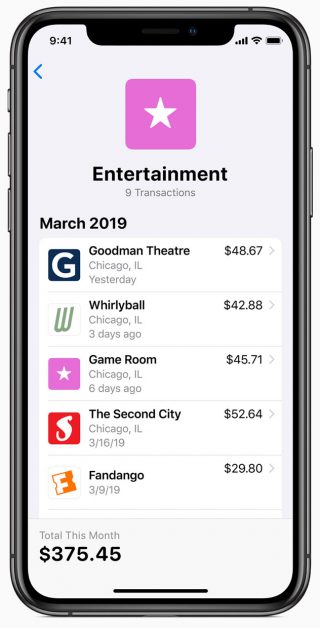 We also posted the Apple Card promo video, which includes lots of action shots of the app being used.