Curiosity.com writes about Steve Jobs and the first iPhone. There was a little more to that keynote than meets the eye.
[Andy Grignon, Former iPhone Radio Engineer, on Building and Launching The First iPhone]
Fake First iPhone
As diehard Apple fans know by now, the first iPhone had a lot of bugs and didn't run very well. Steve Jobs was careful in how he demonstrated the iPhone's functions. It could play videos and music, but not all the way through without crashing.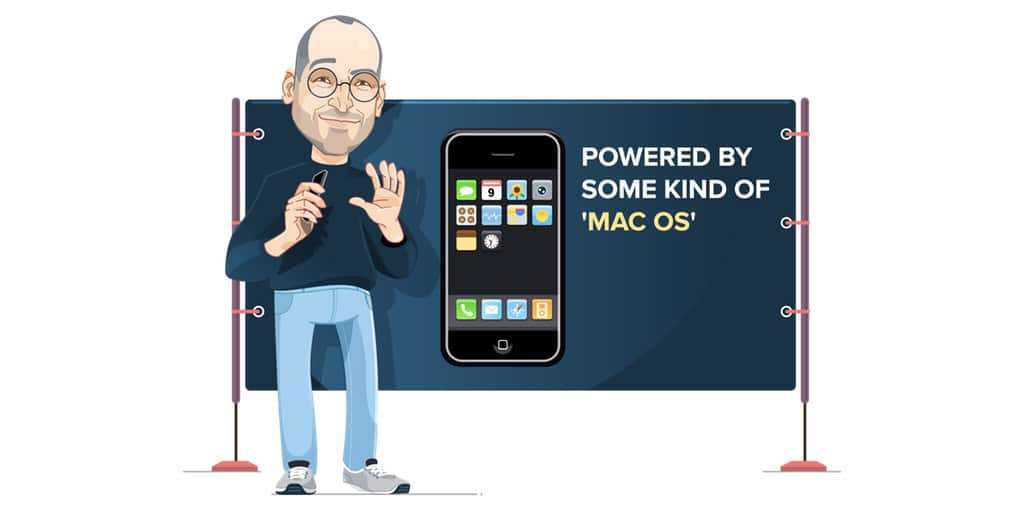 He could send an email, then surf the web, but if you did that in reverse order it could crash. The first iPhone also had a memory problem. If too many apps were running at the same time, it would run out of RAM and had to be restarted.
In that keynote, Steve Jobs used multiple iPhones. If one crashed or had another issue, he secretly swapped it for another one. He had to show off a specific set of functions in a certain order, called the "golden path."
And what about all of the journalists using the bandwidth? Since AT&T was the only carrier that supported the first iPhone at launch, Steve made a deal with the company. He used a portable cell tower that only the iPhones on stage could access. And even if the phones had a poor connection, they were rigged to always show five bars of signal.
[Check Out this Awesome Collection of Steve Jobs Interviews]