A tech lobby group has introduced a privacy regulation framework. The idea is to help form privacy legislation that lawmakers are working on (via Axios).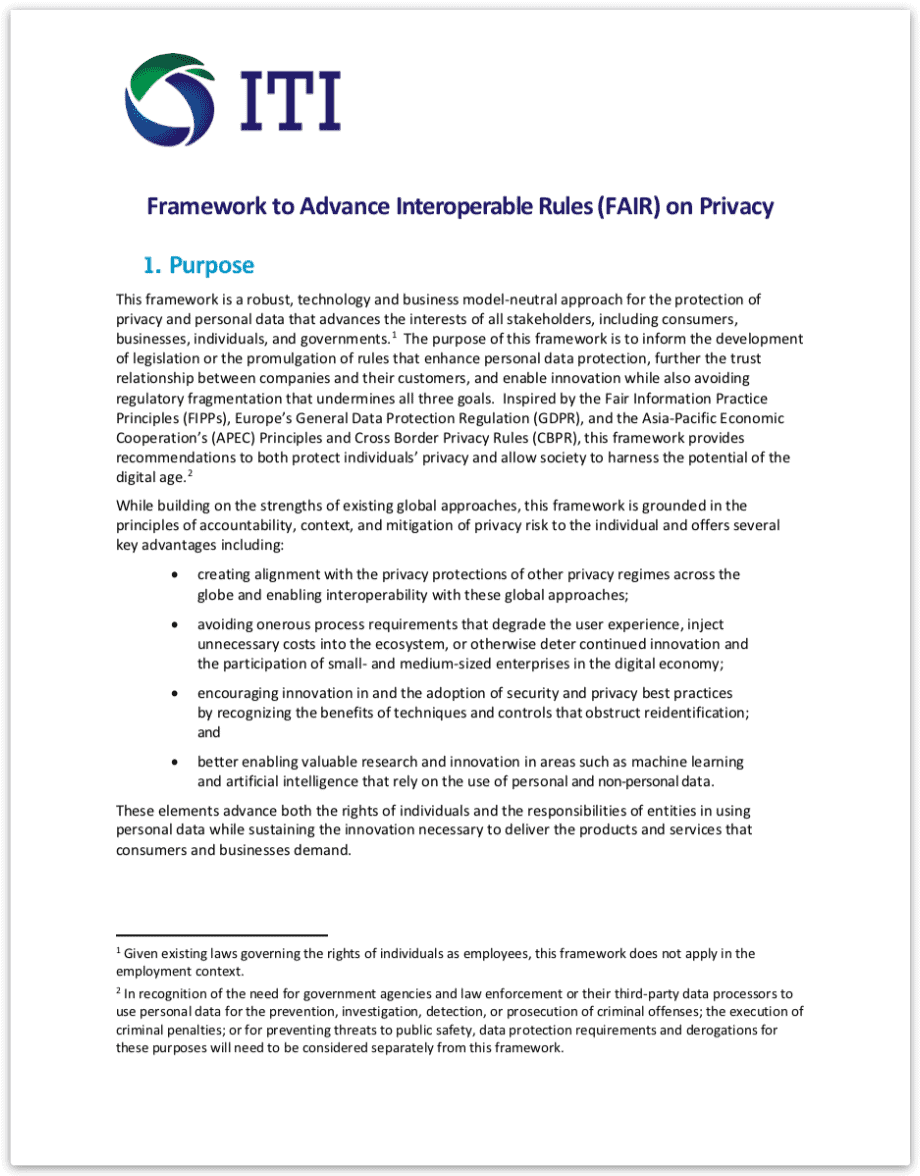 [Apple CEO Tim Cook Says Privacy is a Fundamental Human Right]
ITI Framework
The set of regulations is called Framework to Advance Interoperable Rules (FAIR) outlined here [PDF]. It's designed to help guide lawmakers in Washington as well as the rest of the world. ITI members include Apple, Amazon, Facebook, Google, and others. Some of its ideas:
Consumers should have to opt in to the use of their sensitive data, except in cases where "such use is necessary based on the context or otherwise permitted under applicable law."
The restriction wouldn't apply to data that used an artificial identifier and was protected or that was fully anonymous.
Individuals should have the right to exercise control over the use of their personal data where reasonable to the context surrounding the use of personal data.
Certain lawmakers have expressed interest in exploring privacy regulations (spurred by California's privacy law) during the next congressional session in 2020.
[California Privacy Bill Could Change National Privacy Landscape]