iTunes has a bunch of Halloween movie bundles on sale right now, specifically for horror movies, including Hannibal, Gremlins, Scream, and more.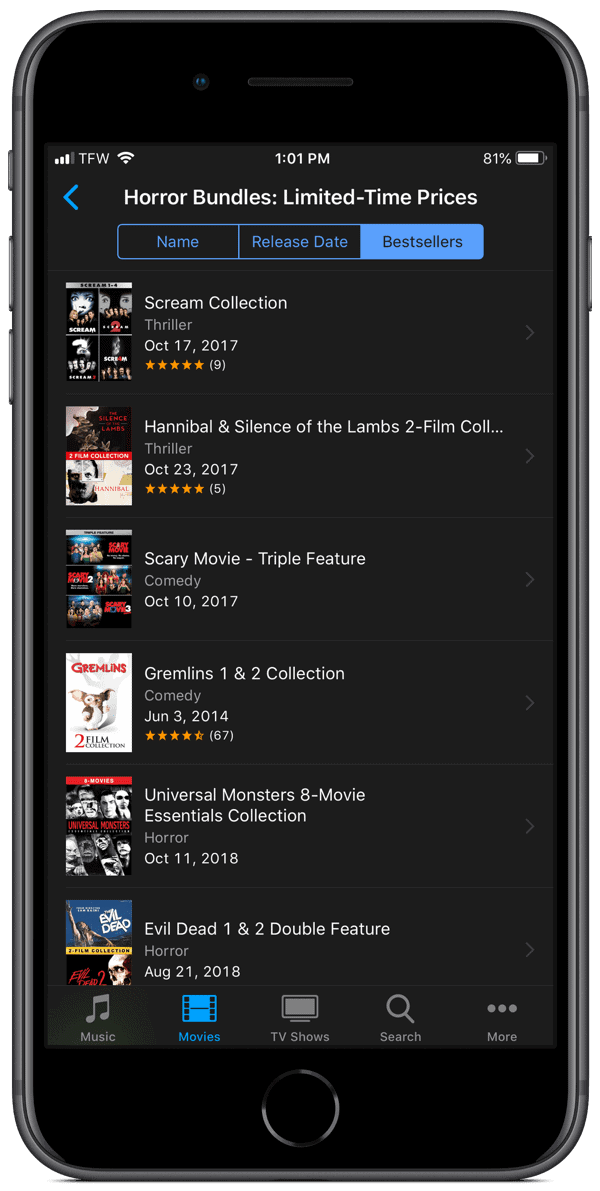 [Apple Isn't Deleting Your iTunes Movies]
Halloween Movie Bundles
The list is huge so if you're in the mood for scary movies, be sure to take advantage of these great deals. There are also non-horror bundles on sale as well, like Lord of the Rings, a bunch of Dreamworks movies, Batman, Twilight, etc.
[Here's How to Cancel iTunes Subscriptions like CBS All Access]