Vine's six seconds of fame, so to speak, has come and gone. As of January 17th, the Vine video sharing social network has shut down and is being replaced with an app that posts short videos on Twitter.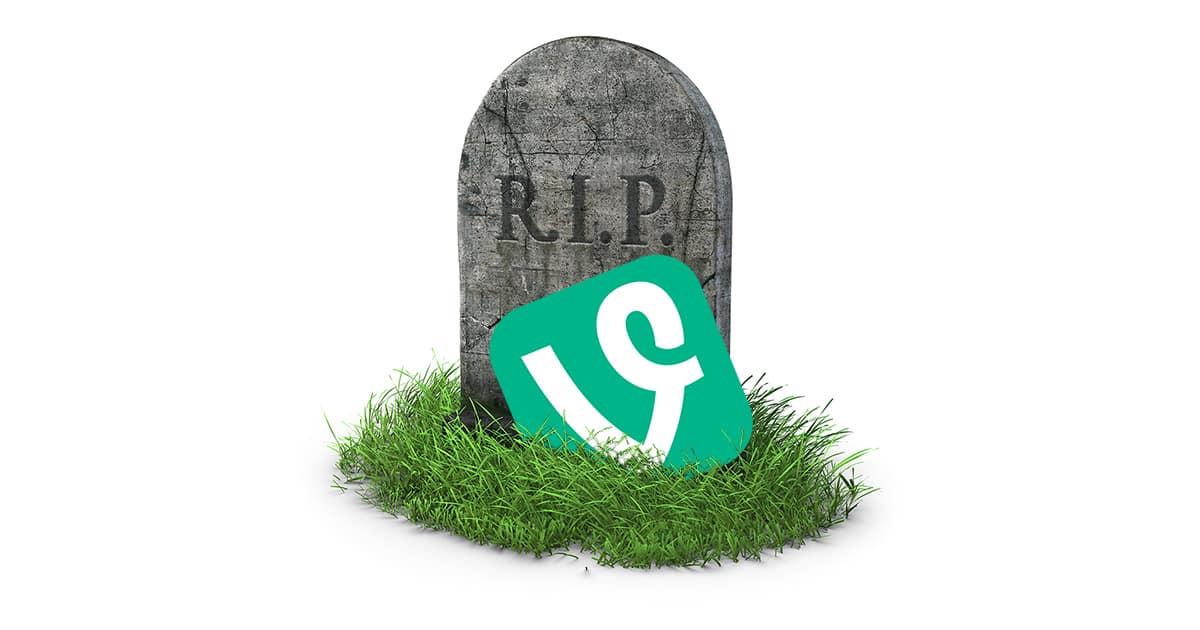 Vine started life about four years ago as a social platform for sharing videos. Users were limited to no more than six seconds per video, keeping posts short-and-sweet, which contributed to Vine's almost immediate success.
Twitter bought Vine early on, but let it continue on as its own platform. At one point, Vine was serving up over 1.5 billion loops—the company's term for those short videos—a day.
Vine eventually started facing competition from Snapchat, and Instagram added short video support, too. Vine was holding its own, but in October 2016 the company announced its service would be shutting down and replaced with the Vine Camera app.
Despite Vine's ongoing popularity, it isn't too surprising the service is shutting down. Competing in the social network market is tough, and Twitter likely saw Vine diluting its brand. Instead of leaving Vine as a stand alone product, Twitter is turning it into a feature in its own short format social networking platform.
The Vine website is staying online, so all of the videos posted before the 17th are still online, saving countless memes from fading into the ether. Vine fans who want to continue posting need to download the free Vine Camera app, which will be available some time on January 17th. Their videos will post to Twitter instead of Vine, and Vine and Twitter accounts can be linked.
It's sad to see Vine go, but the reality is that all-in-one social networks are more attractive right now. That makes converting Vine from its own network into a Twitter feature a big tactical move—assuming Twitter can convince users to stick with it.
Snapchat and Instagram are going head to head for our social videos and Twitter wants to be a part of that. Sacrificing Vine is Twitter's way of making that happen, so now we wait and see if the gamble was worth it.