A new report claims Apple is taking away the Home button on the iPhone 8 and moving the Touch ID fingerprint scanner to the back of the device. That's something we're already seeing on some Android phones, but that's not the path Apple will take despite what we're hearing from this new report.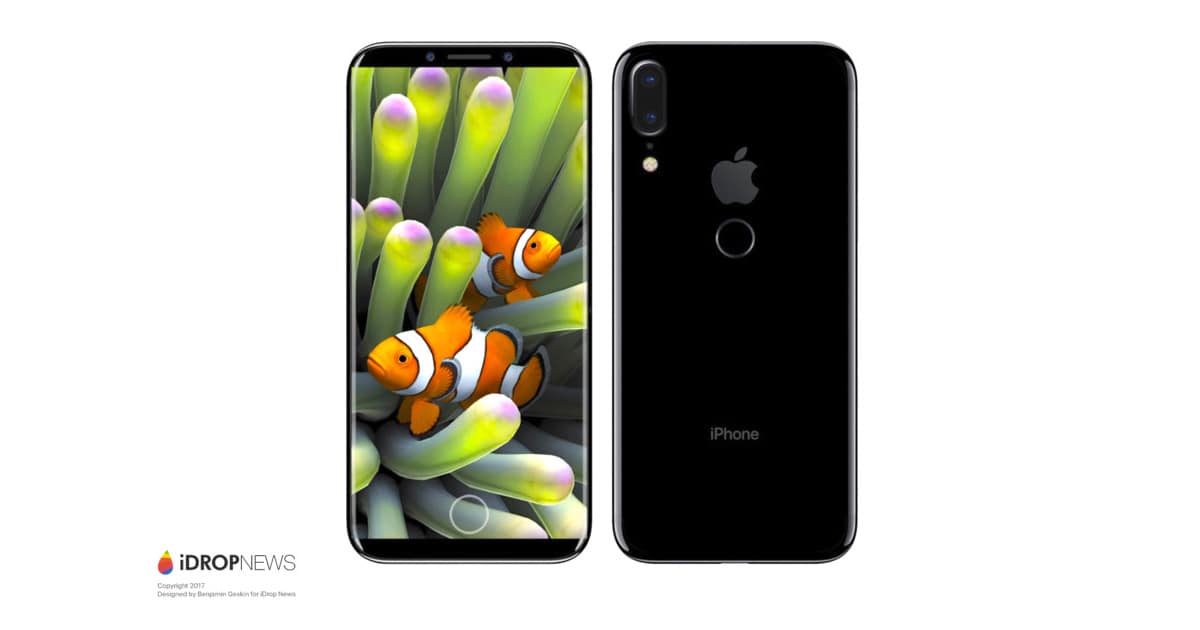 An insider source speaking with iDrop News said this fall's anniversary model iPhone is using a metal back instead of glass, sports vertical rear-facing cameras, uses an OLED display with curved edges, and instead of embedding fingerprint scanners in the display glass is moving the sensor to the back of the phone. Some of what the site is saying lines up with other rumors we've already heard, but the fingerprint scanner on the back is new—and it's wrong.
Apple won't follow Android smartphone makers because the design isn't elegant and certainly isn't innovative. If Apple decided in-display sensors wouldn't work, then the Home button with Touch ID will stay on the front.
No Rear-facing Touch ID Sensor for You
Moving the fingerprint scanner to the back of the phone means your phone always has to be in your hand to unlock it, and it effectively limits you to using your index finger because trying to touch the sensor with any other finger is awkward. That doesn't sound like a design path Apple would take.
It also potentially interferes with Apple Pay because your hand will sit between your phone and the payment terminal. That shouldn't be an issue, but it's surprising how often your iPhone has to be close enough to touch the reader before Apple Pay activates.
Apple already has patents describing in-glass fingerprint scanning technology. Odds are if Apple is ditching the Home button it's been working for some time on turning those patents into practical components we'll see in action this fall.
This is also the first we're hearing of the rear-facing fingerprint scanner, and it's coming from an unproven source. Apple won't move the Touch ID sensor to the back of the phone and until it finds an elegant and reliable alternative to the Home button/Touch ID combo, the physical button is staying on the front of our phones.