AT&T is doing away with its Mobile Share Value plans and introducing Mobile Share Advantage this weekend. The new plans do away with data overage fees in favor of throttling your connection when you use too much, and may save you money. But don't rush out and change your contract without checking to see if you really are getting a deal because not everyone wins with AT&T's new pricing.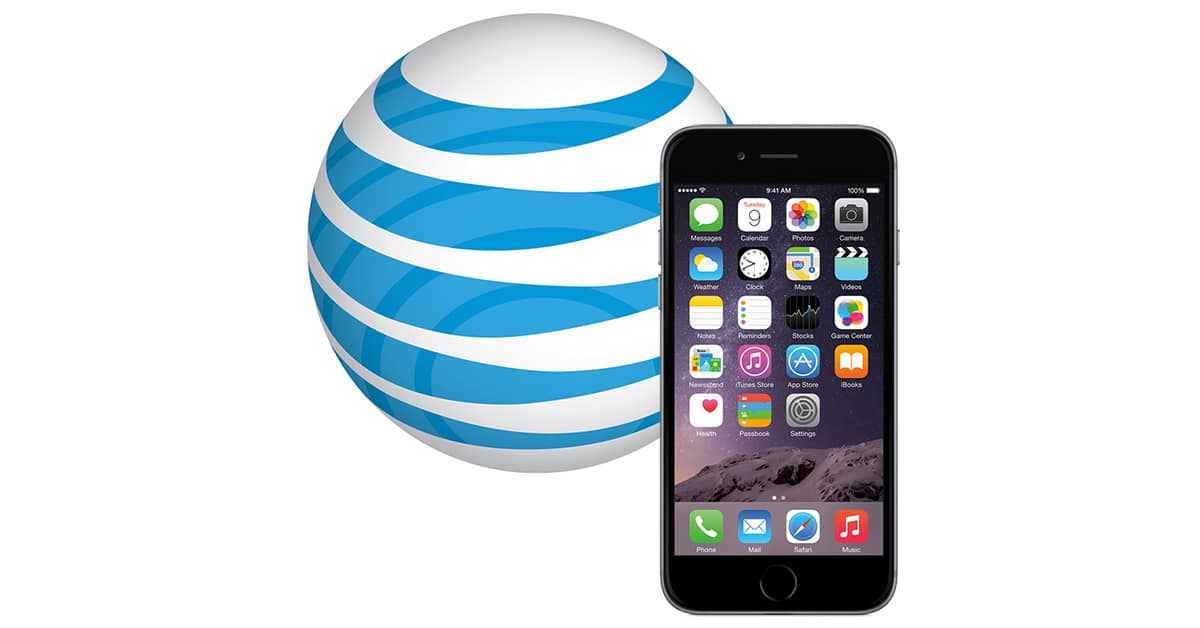 Out with the old
AT&T's Mobile Share Value plans, which won't be available to new customers come August 21st, range from 300MB (US$20 a month) data up to 50GB ($375 a month). They all include unlimited domestic calls and text messages, and rollover data. 15GB and higher plans include unlimited talk and text messages in Mexico and Canada.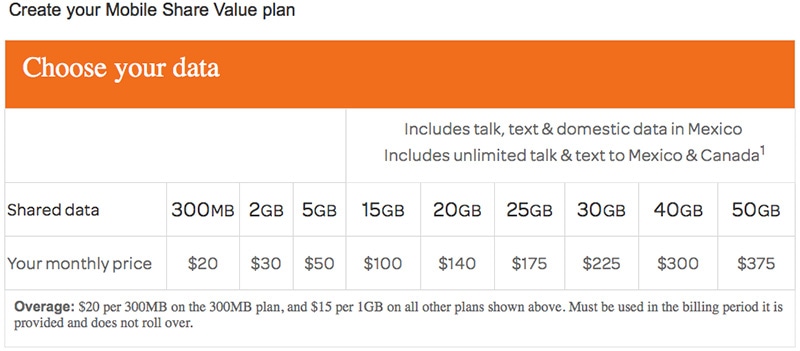 Going over your monthly data cap costs $20 for an extra 300MB on the 300MB plan, and $15 for 1GB on all other plans. 5GB and lower plans also come with a $20 per device fee.
In with the new
AT&T's Mobile Share Advantage plans replace the 300MB, 2GB, and 5GB plans with 1GB ($30), 3GB ($40), and 6GB ($60) plans. Unlimited domestic calls and text messages, plus rollover data are included with all of the plans. 10GB and higher plans include unlimited talk and text messages in Mexico and Canada.
Data caps are gone, or at least the extra money you pay is gone. Instead, AT&T will throttle your 4G data connection down to 128kbps, or essentially 2G speeds, when you go over. All plans include a $25 per device fee.
Should I stay or should I go?
The new plans can definitely save you money compared to the old, but that doesn't apply across the board. Translation: Not everyone should switch to the new plans come Sunday.
You should look closely at what you're getting for what you spend because not everyone has the same needs from their cell service plan. That said, odds are you're better off sticking with Mobile Share Value if you're on a 5GB or less plan. At 15GB you'll start to see some savings, and bigger plans get even more significant price improvements.
If you're already on a Mobile Share Value plan and aren't interested in switching to Mobile Share Advantage, that's fine. AT&T will let you keep your current plan, but if you switch there isn't any going back.
Luckily, AT&T isn't forcing anyone to change plans who doesn't want to. If you do switch you can do it when you're ready, so there isn't any need to rush. Figure out what works best for your budget, and then switch plans—or not.