According to Barbra Streisand, Apple will release iOS 10 on September 30th. I know what you're thinking: what does Barbra Streisand know about Apple's release dates? Normally, I'd be the first to say "nothing." Followed by "Gimme a break." But she has an interesting story, and it starts with Siri mispronouncing her name.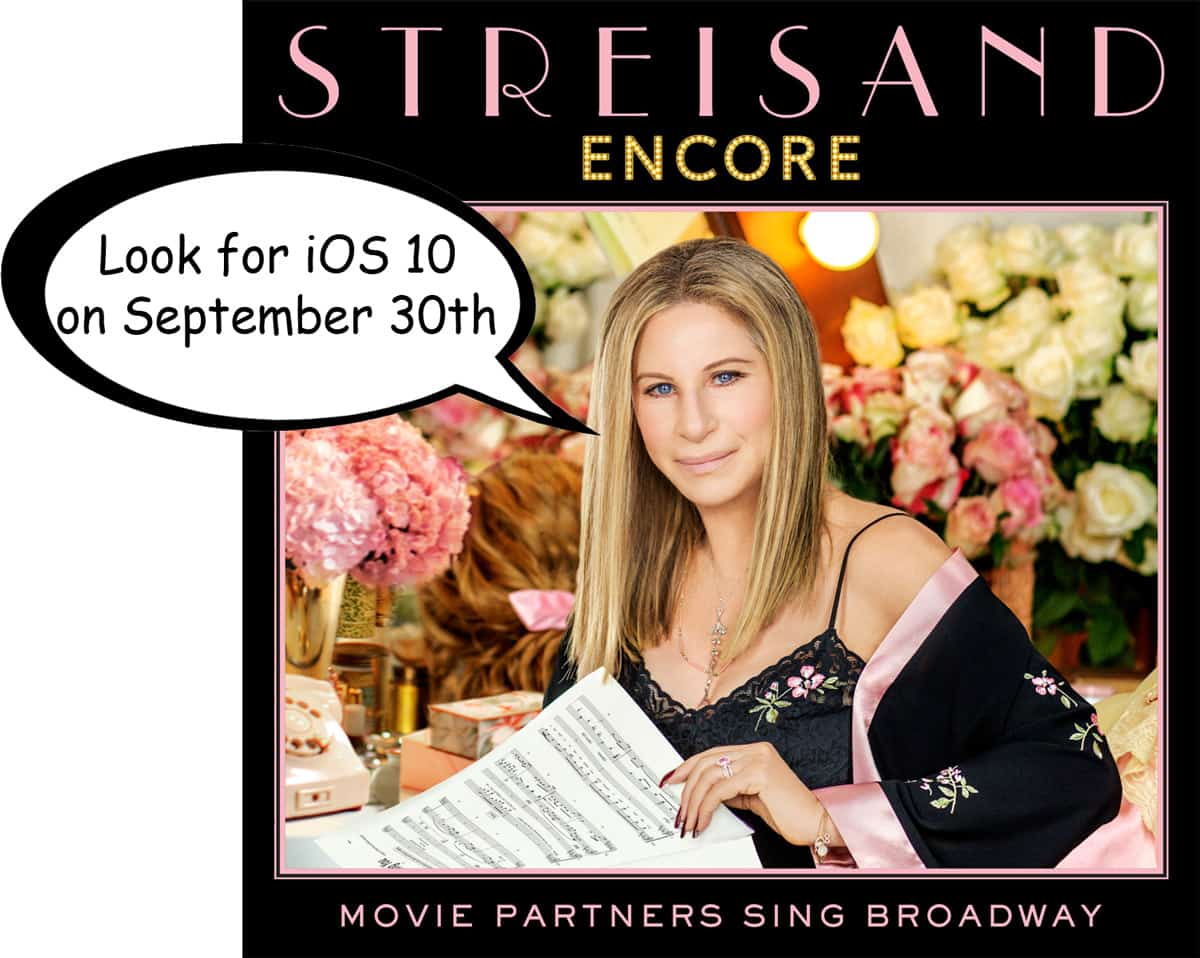 You see, Siri has been calling her Strei-zand, with a "z," rather than an "s," as caught by TheWrap. Ms. Streisand was being interviewed on NPR's Weekend Edition about a new album of duets she's released called, Encore: Movie Partners Sing Broadway.
Spilling the Beans
At the 3:00 mark of the piece, the interviewer asks Siri who's the only female vocalist who's had hit records for six straight decades? Siri answers—all this went over the air—"Barbra Strei-zand."
Ms. Streisand laughed and noted that Siri mispronounced her name. The interview agreed, and she said:
I called the head of Apple, Tim Cook, and he delightfully agreed to have Siri change the pronunciation of my name, finally, with the next update on September 30th. So, let's see if that happens, because I will be thrilled.
Now, does that mean she actually knows? Maybe, maybe not. But I can easily see Tim Cook (or someone at Apple) telling her it will be fixed September 30th. And perhaps whomever failed to add, "And please keep that to yourself."
Or, perhaps it's a fiendishly clever bit of guerrilla marketing. Millions heard this piece, and more folks will talk about it. It's all free advertising for Apple, and a date that's in the range of what we'd normally expect anyway.
Either way, I kind of love this leak.
Here's the interview in full: