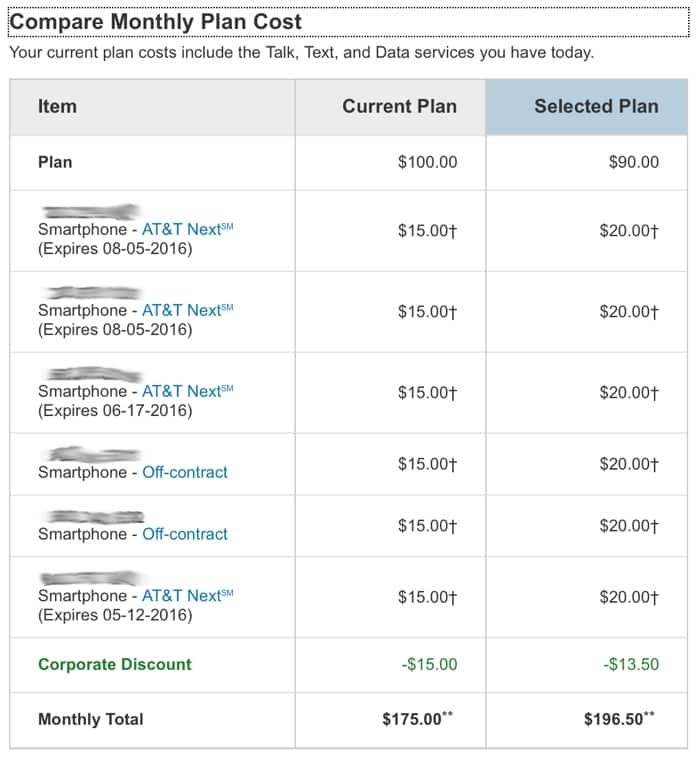 On Sunday AT&T rolled out their new Mobile Share Advantage Plans and, along with them, their online comparison tool that shows you just what the new plans will cost you. Digging in this morning it's pretty evident that only a handful of people currently on Mobile Share Value plans will actually save money with these new plans. Based on our math, that would be:
Families/groups who are routinely going over their existing data caps. The new Mobile Share Advantage plans eliminate overage charges and instead just throttle your speed when you hit the limit.
Families/groups of not more (or less) than two people. The base Mobile Share Advantage plans cost less, but the per device charges are more.
Don't Change to Mobile Share Advantage Unless You Need More Data.
If you're not in one of those categories, you'll likely see your fees increase if you change plans. Good news, if you're happy with what you have you can keep it for a good, long while as long as you don't change your plan. Some of the changes:
Basic Plan costs tend to go down while adding data. My "old" 15GB Mobile Share Value plan has a base price of $100. The new 16GB Mobile Share Advantage plan has a base price of $90.
Per device fees go up by as much as 33%. My "old" plan charges me $15 per smartphone. The new plan would charge me $20. If I only had two devices, my cost would be the same if I moved to the new plan with the $10 device increase being offset by the $10 plan decrease. More than two and my cost goes up by $5 per month per additional device.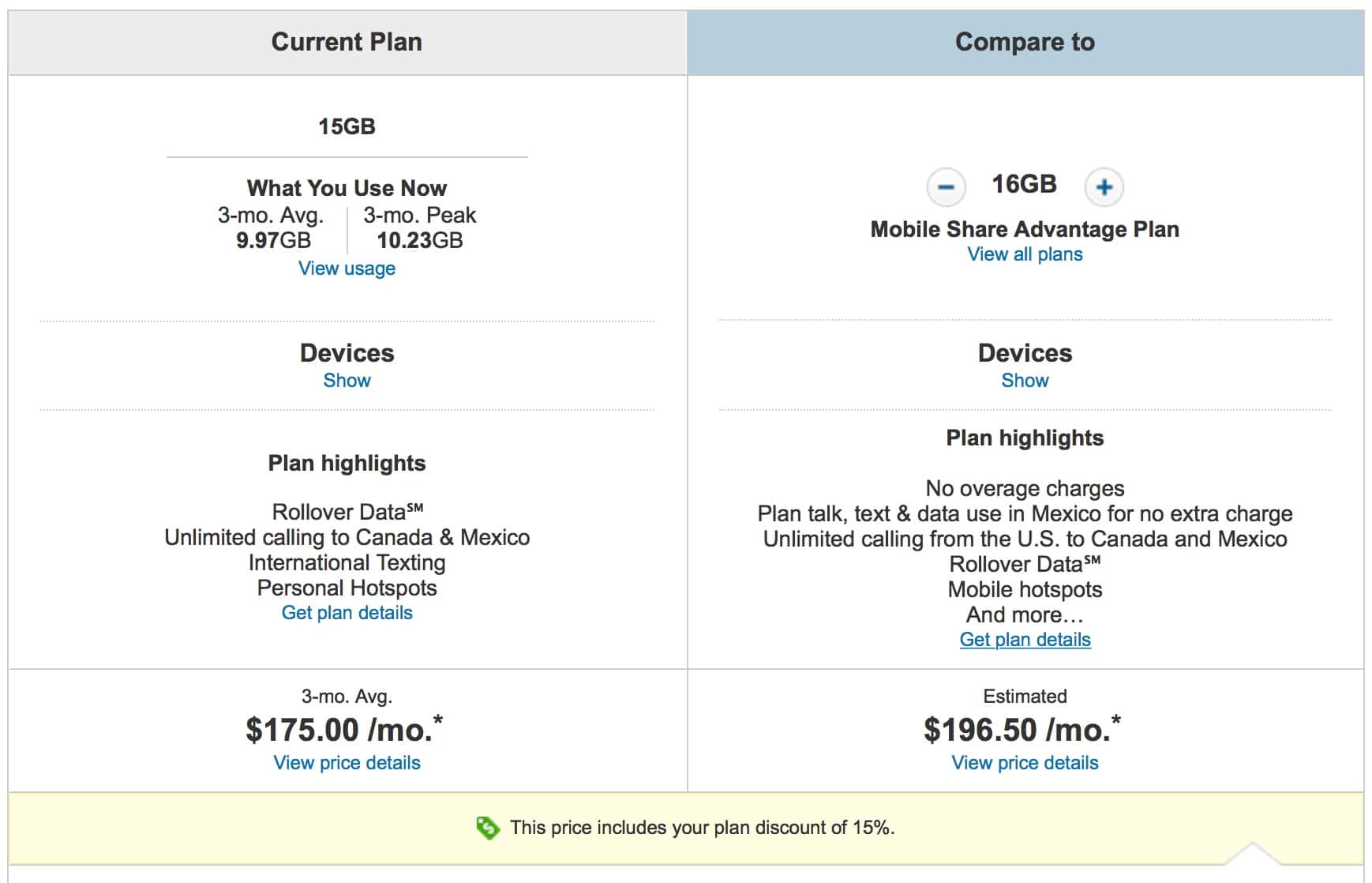 There's no harm or commitment involved in going to see exactly what your scenarios would look like. Just visit AT&T > Wireless > Change My Plan and you should get to the same screens that I've posted above. You can move things around and experiment with your options without any issue. Just don't click "Select this Plan" unless you're sure you want to change. As I indicated earlier, once you change away from your Mobile Share Value plan, you cannot go back.
As an aside, you can see from the screenshots that AT&T gives me a 15% discount on my plan. That's because I'm a FoundersCard Member and the 15% discount is (currently) enough to offset my annual FC membership fee. If you're an AT&T subscriber it's worth checking out.