TMO Background Mode Interview with Georgia Tech Roboticist Dr. Ayanna Howard
Dr. Ayanna Howard is a professor of Interactive Computing, Georgia Institute of Technology. She's also in the School of Electrical and Computer Engineering. Ayanna received her Ph.D. in Electrical Engineering from the University of Southern California. I asked Ayanna how she became inspired by robot technology. Like many of us, it was via science fiction on TV. In graduate school, robotics was still immature, so she wisely elected to pursue electrical engineering. Her first job was at NASA's Jet Propulsion Laboratory (JPL) working on vision, fuzzy logic, and neural network methodologies. Today, she leads her students in the areas of assistive robots in the home, therapy gaming apps and remote robotic exploration of extreme environments. Our discussion covered the whole field of robotics, so tune in and hear all about the state-of-the-art from an accomplished roboticist.
Sponsors
If you wear contact lenses and find yourself dreading that annual appointment to renew your prescription, then you're going to love this new company, Simple Contacts.
Simple Contacts lets you renew your expired contact lens prescription and re-order your brand of lenses right from your phone or computer​in minutes.
Simple Contacts brings the doctor's office to wherever you are, whenever you need it. You can take the Simple Contacts vision test online in 5 minutes, a real doctor reviews it and renews your prescription. You save time, money, and save yourself a headache.
And if you have an unexpired prescription, just upload a photo of it or your doctor's info and order your lenses in minutes for a great price.
Simple Contacts offers every brand of lenses and their prices are unbeatable. The prescription is just $20, and they have some of the best prices on contacts. And shipping is free.
Best of all, BGM listeners will get $30 off their first Simple Contacts order. Just go to simplecontacts.com/BGM.
Show Notes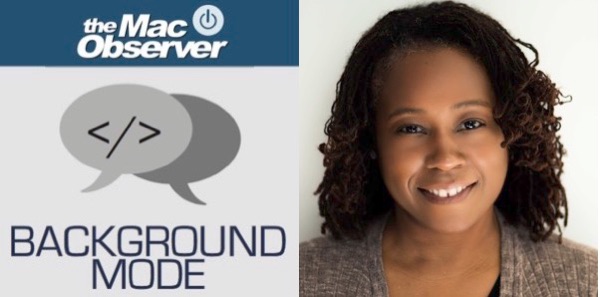 My Background Mode interview with Dr. Ayanna Howard
_______________________