TMO Daily Observations 2016-11-03: Finding the Touch Bar MacBook Pro's Target Market
Apple's new Touch Bar MacBook Pro carries the "pro" moniker, but it isn't clear exactly who the new laptops are targeting. Dave Hamilton and the Maccast's Adam Christianson join Jeff Gamet to share their thoughts on who will want the new MacBook Pro, what could be coming in future models, and what pro users are saying about Apple's latest laptop offerings.
Sponsors
SmartBackup 4 from Solesignal gets you faster backups, clones, and synced folders because it's multi-threaded and optimized for SSD, Flash storage, and RAID systems. It's regularly priced at $34.99, but you can get a $10 discount through Sunday, November 5th, using our special link.
Show Notes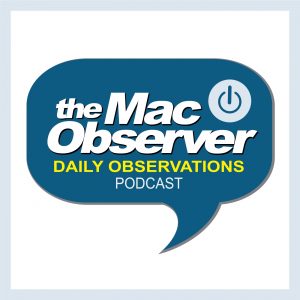 Who is Apple's target market for the Touch Bar MacBook Pro?
Adam Christianson's Maccast
TMO Daily Observations Twitter feed