TMO Daily Observations 2016-11-04: Finding the Touch Bar's Market, New Mac Buyer Poll
The new MacBook Pro's Touch Bar looks great, but it can't be the primary way for accessing an app's features. Bryan Chaffin and John Martellaro join Jeff Gamet to look at how the Touch Bar may fit in to third-party app developer's plans, and why it may not get adopted as quickly as users may like despite its coolness factor. They also look at the results from TMO's Twitter poll for new Mac buyers.
Sponsors
SmartBackup 4 from Solesignal gets you faster backups, clones, and synced folders because it's multi-threaded and optimized for SSD, Flash storage, and RAID systems. It's regularly priced at $34.99, but you can get a $10 discount through Sunday, November 5th, using our special link.
Show Notes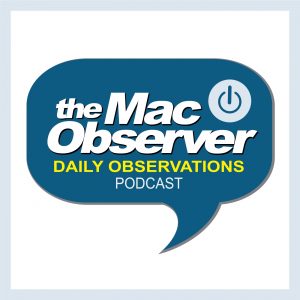 Will the MacBook Pro Touch Bar be an afterthought for developers?
TMO Daily Observations Twitter feed