I had the opportunity to review the iClever IC-HS20 Gaming Headset. The thing looked so cool I jumped at the chance even though I prefer to go wireless. The headset was advertised as providing a 7.1 surround sound experience with terrific audio qualities. The manufacturer also spoke of an amazing microphone for gaming enthusiasts. Even though I'm not a gamer, I regularly use microphones for Skype and Google Hangouts, so it was really a no-brainer to try out this model. Let's dive in and see how this headset stacks up against the competition.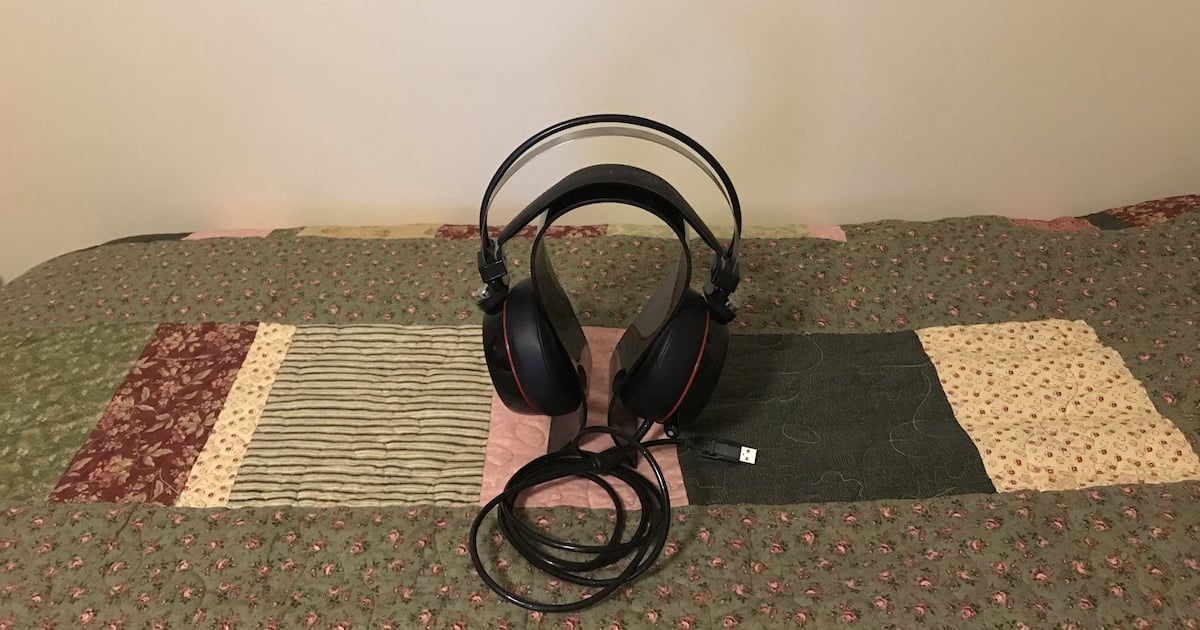 About the iClever IC-HS20 Gaming Headset
As I implied, this is a wired headset, and it uses a USB connection. That means it won't work with your iPhone or iPad, but it will function perfectly with your PC, Mac, or most gaming consoles. It's an on-the-ear headset with a boom microphone, and LED lights to add some pizazz. Someone told me that the blue LED in the boom microphone made me look a bit like a stylized Locutus of Borg, if you get the reference. Pretty cool.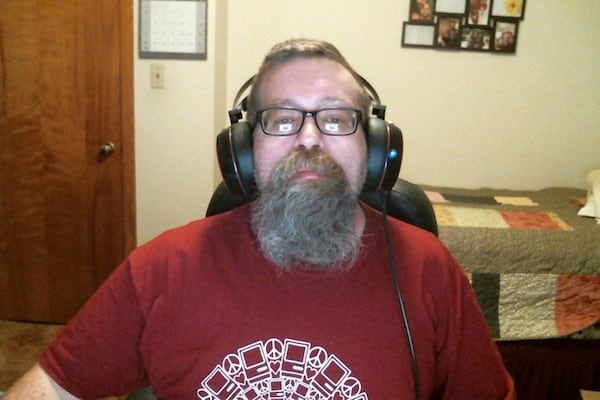 The headphones feature 50mm drivers, and offer a simulated 7.1 surround sound experience. You can tune the surround sound with the downloadable software package, but only if you're using Windows. I'm not, so I didn't play with that.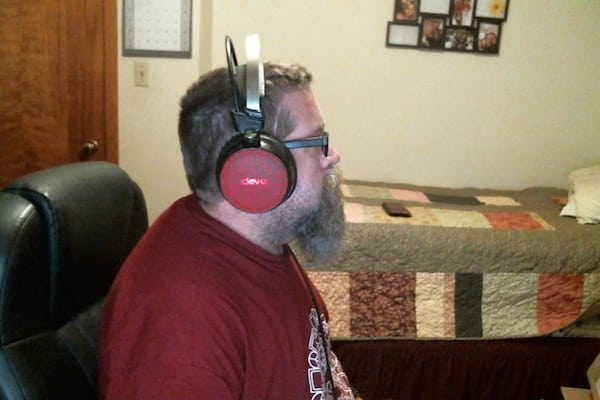 The USB cable is more than 90 inches long. You'll have no problem plugging into your gaming console and then sitting back a ways from your big-screen television. The included headset stand is great for showing off your IC-HS20 when you aren't using it.
What You Get
The iClever IC-HS20 Gaming Headset
Headset stand
User manual
Warranty card
The Sound Quality
Whether you're gaming or listening to music, the IC-HS20 Gaming Headset offers very good sound quality. This isn't a Beats model, mind you, but the audio performance is definitely on par with those over-the-ear headphones.
Highs, lows, and mids are quite good and the clarity is excellent, at low to moderate volumes. As you pump up the volume, the sound stays crisp and clear with almost no distortion at max. I wouldn't recommend listening to this headset at maximum volume for long, though, because it is powerful enough to damage your hearing.
While this headset isn't quite as stellar as Blue's Ella, as reviewed by Bryan Chaffin, it's in a completely different economic ballpark. Within its own economic niche, the iClever IC-HS20 Gaming Headset leads the pack in sound quality.
The Built-In Microphone
Whether you're gaming or just using the microphone for Skype or other voice-over-internet needs, you'll want to know how well the microphone stands up. This headset features a retractable boom microphone. The boom is flexible, so you can orient the microphone however you prefer.
The only problem I had with the microphone was when I'd try using the headset to watch movies late at night. The blue LED at the end of the mic can't be turned off. It might distract you from your viewing pleasure. It certainly did me, but then I found I could rotate the boom away from my line of sight. This did improve the experience greatly.
The question is, how good is the microphone? For the price point this model comes in at, it's quite good. If you extend the microphone and place it in front of your mouth, people on the other end of the conversation will be able to hear you quite clearly. On the other hand, if you forget and leave it retracted, your listeners might find you muffled. One negative aspect, though, is that quiet environments will make it clear that this is a budget microphone – there's a good deal of white noise to contend with.
The Price Point for the iClever IC-HS20 Gaming Headset
I've hinted at the price point already, so let's lay it on you. At the time of this writing, the iClever IC-HS20 Gaming Headset was on sale at Amazon for just under US $28.
That's quite possibly the lowest price I've seen for a full-featured gaming headset, and the sound quality suggests a much higher asking price.
Comfortable Wear
I've worn the iClever IC-HS20 Gaming Headset for hours on end, without any real ear fatigue. The heavily padded earmuffs fit nicely, and don't press too hard even against stud earrings. The headband is soft and padded, providing excellent separation between the aluminum band holding the headset together. The USB cable is long enough to keep it easily out of your way, and sturdy enough to prevent breaking or crimping.
The Bottom Line
This is currently my go-to headset for use at my computer, whether I'm listening to music, watching a video, or chatting online. I don't, however, use the microphone that's built into the headset. I'm able to get much better voice quality using another microphone. So, I typically use the iClever IC-HS20 Gaming Headset for listening and another microphone for my broadcasts.
If you're looking for an inexpensive headset with great sound quality and good voice pickup, this is definitely for you. Don't let my use of another microphone scare you off – I have atypical needs when it comes to my voice quality. For gaming or chatting over a VoIP solution, this headset works out quite well.