For years, Apple shipped its Aluminum Magic Keyboard with Numeric Keypad with a wired USB connection. But the wired version was discontinued in 2017. Fortunately Matias has an even better replacement.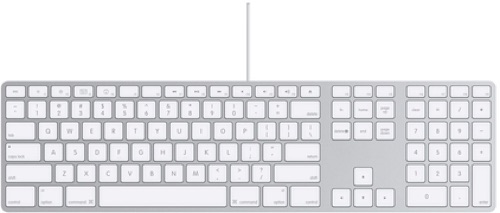 Introduction
Despite the advent of iOS devices with touch screens and voice assistants, like Siri, the keyboard remains dominant as an intrinsic human input device. And for those who earn a living with their computer, creative professionals, a physical keyboard that suits them remains a very personal, essential tool.
From 2007 to 2017, Apple shipped a wired/USB 2 version of its Magic Keyboard with Numeric Keypad. It's made of aluminum and has white keys with black letters. It's been a favorite of Mac users for years. Apple still sells it, but only the wireless version. It still uses the classic scissor mechanism for the keys which, if done right, still makes for a pleasing feel.
[Go Wireless or Go Home: Apple Discontinues Wired Keyboard with Numeric Keypad.]
An essential consideration here is Apple's penchant for elimination of wires versus the convenience and reliability of a wired connection. Personally, I don't like to fuss with broken Bluetooth connections and dead batteries when I'm working against a deadline. A USB connection is always there, especially when troubleshooting. And so I was sad to see Apple discontinue the wired version of this keyboard.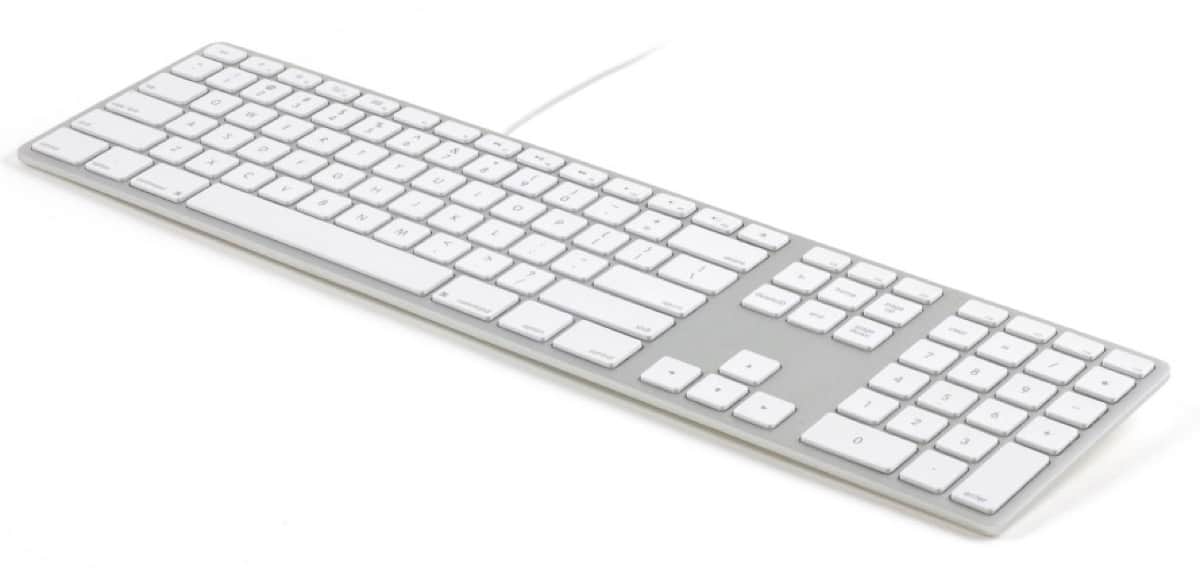 Matias Keyboard to the Rescue
Fortunately, Matias has developed an identical replacement. But it goes just a little farther and adds variable-color backlighting. Here are the features:
Identical layout and size as the Apple version.
Short throw, scissor mechanism keys with 2 mm travel.
USB 2 connection to computer. (USB-A plug)
Variable brightness backlighting for all keys.
Color control of backlighting (managed with a physical wheel).
A mouse-friendly USB 2 port to connect a wired mouse (or dongle).
All the "Mac-friendly function keys we're familiar with. It's a no-compromise keyboard designed for Macs.
Available in Silver/white keys or Space Gray/black keys. (Same price.)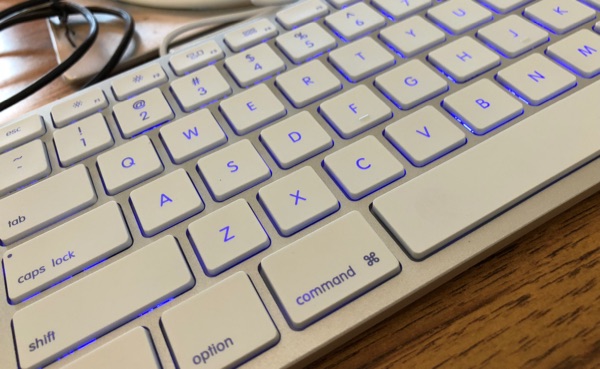 Keyboard Observations
1. Unlike some keyboards that try to straddle with the Windows world, this keyboard works identically to the Apple keyboard it replaces. The eject key, no longer needed, is replaced by a key that controls the backlighting. I was pleased that, unlike some other keyboards I've reviewed, it honored my F13 and F14 key assignments the moment I plugged it in.
[OS X: How to Change Desktop Spaces With Just One Key, Not Two. ]
2. I found the key resistivity just little softer than its Apple equivalent. I like that feel. It's just a smidge less tiring.
3. The backlighting is drop-dead gorgeous. It's easy to change with the color wheel depending on the time of day, ambient lighting and one's mood. Special consideration has been given to eliminating blue-heavy color tones, known to create issues with subsequent sleep. This is the keyboard Apple should have built but did not.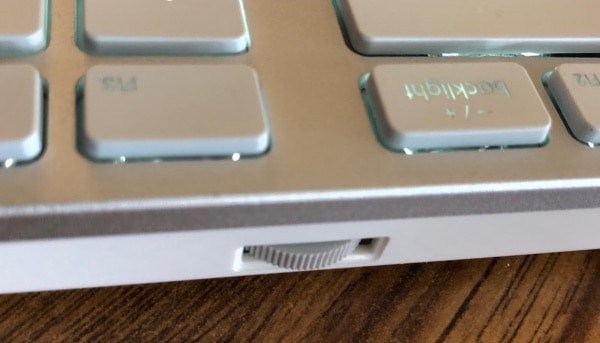 4. I had only one complaint. The caps lock light is too small and/or not bright enough to quickly ascertain that it's enabled. I measured it at 1 mm in diameter. The light on the corresponding Apple keyboard is almost 2 mm in diameter and looks brighter. This should be fixed if this product is updated in the future.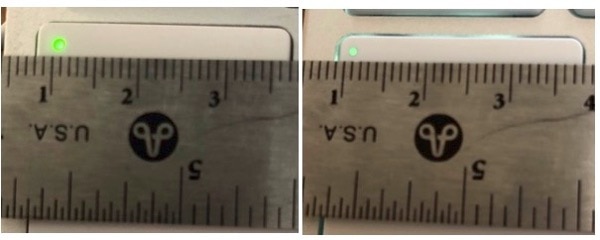 5. Despite #4 above, I love this keyboard. The backlighting, brightness and color control, is just so darn pleasing and tech-cool. I like how fast I can type with a short 2.0 mm key throw. I also appreciated the backlighting instructions printed in large type on the inside of the box. Nice touch.
Price and Warranty
While the Apple (wired) version sells for $129 (and is still available at Amazon), this Matias keyboard is only $99 and yet is more capable. The Matias warranty is one year.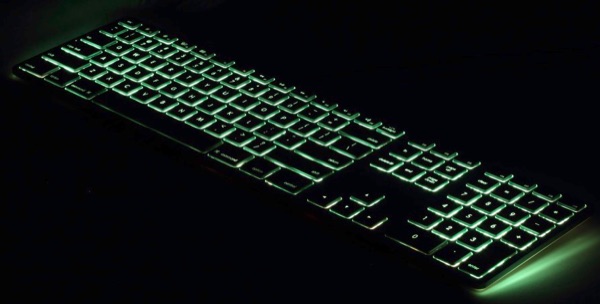 Final Words
Keyboards are very personal and attuned to one's physical preferences. Some people prefer a long throw keyboard with a distinctive click. Some prefer black keys, like those found on MacBooks. But if you've been a fan, as I have, of the Apple aluminum keyboards, this Matias product is an awesome replacement. (Note the two color schemes available.) Yes, it costs quite a but more than the cheapest plastic keyboards, but for the creative professional, I think it's worth the investment.