AirVinyl's Leather AirPod Case is great. I've been testing on for weeks now, and I like it. It offers a snug fit, satisfying motion, and solid protection for my AirPods charging case.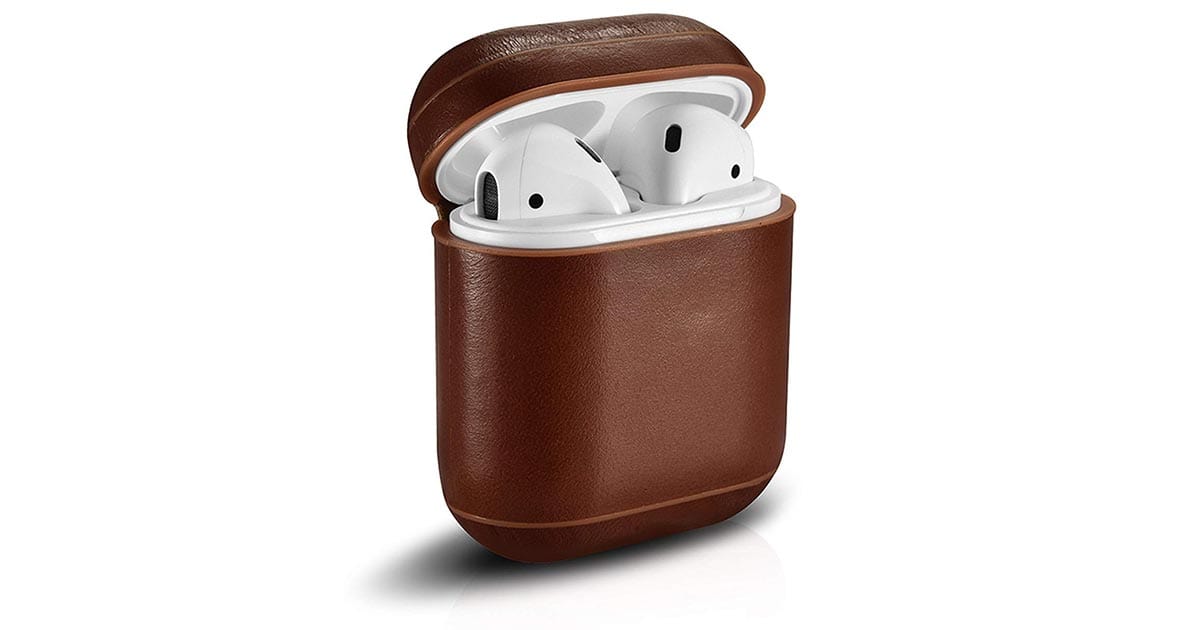 Leather AirPod Case Specs
This case is a single piece, with a hinged top I quite fancy. When you open the lid, the body of your AirPods charging case lifts up to give you easier access to your AirPods. This is where that satisfying thing I mentioned comes in, because the slide in and out of that liner and the way the case snicks close is almost as pleasant as opening and closing a naked AirPods charging case. If you have AirPods, you know what I mean, only you get protection, too.
The interior is a rigid plastic liner, while the outside is European, vegetable-tanned leather. There's a port in the bottom for accessing the Lightning port on your charging case.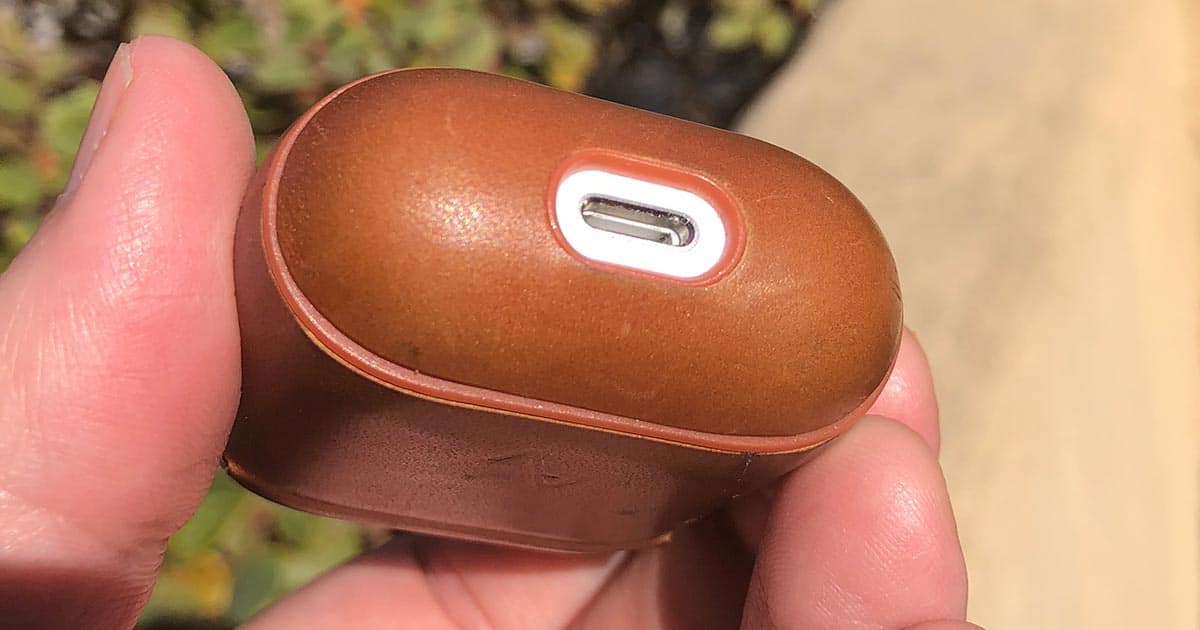 Classic Leather AirPod Case
AirVinyl has released new designs since I started using the Classic Series, and they look great, too. The Classic Series, though, comes in Black, Brown, Dark Brown, and Red. I've been using the Dark Brown one, which reminds me of an old fashioned baseball glove.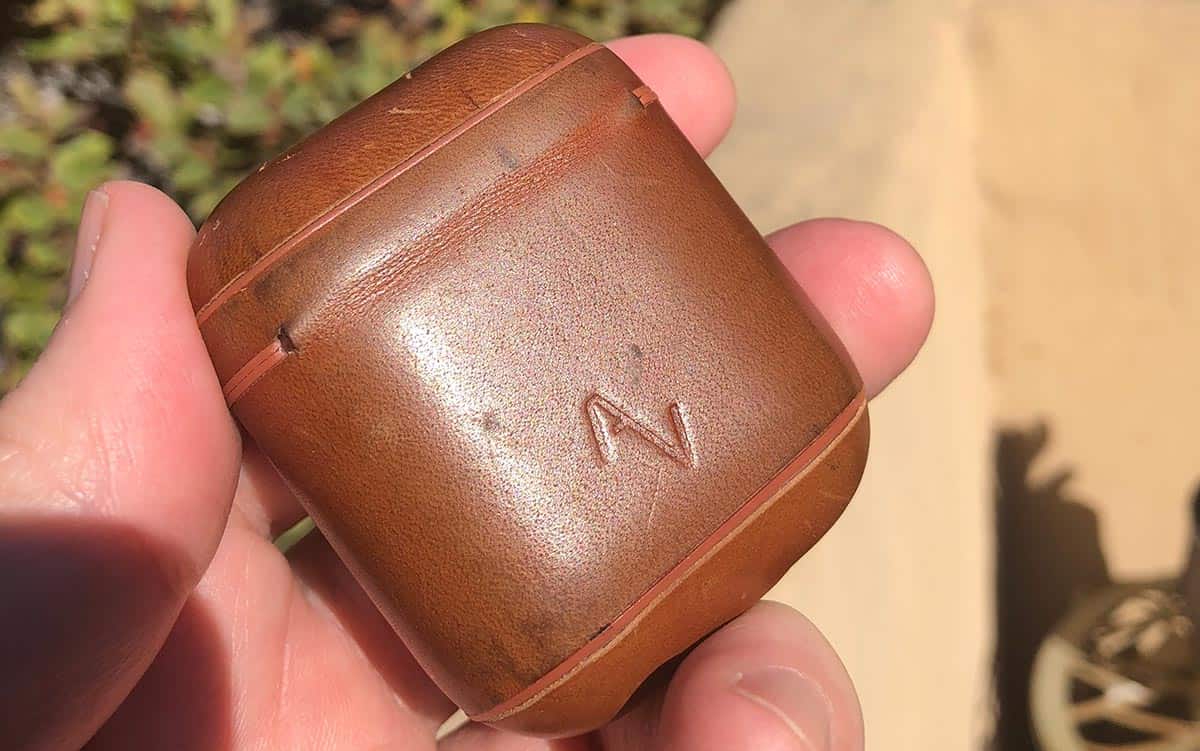 The pictures show some wear, and that's after more than three months of using it. And when I say "using it," I mean tossing it around, dropping it, carrying it in my pockets with keys, coins, my iPhone X, and sometimes a pocket knife. I have treated this case uncarefully to the extreme. Knowing what I've put it through, it looks amazing, and I'd rather have the wear and tear add character to my case than have scratches on the charging case plastic.
Which brings me to my next point. There are some great waterproof cases out there, but they all have a much bigger footprint in my pocket than this case. AirVinyl's design doesn't bulk up my AirPods case, and I never once felt it was bigger in my pocket than a naked AirPods case.
Only, again, with more protection.
If you need waterproofing, this isn't the AirPods case for you. But if you want protection, snug design, and a lightweight footprint, I heartily recommend this case.
And the new Navy Series is even handsomer. When Apple updates the AirPods, I intend to get one of those for my new AirPods.