Apple made a big deal out of Dark Mode for apps during its Worldwide Developer Conference in June, and now it's highlighting iPhone and iPad apps that offer the feature.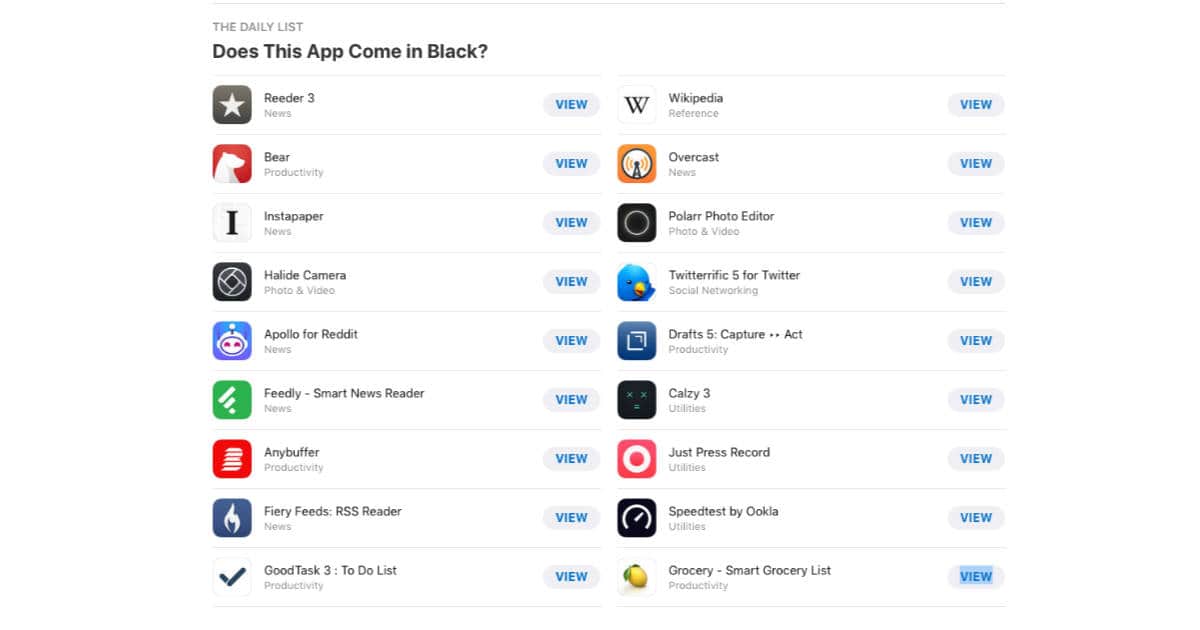 Dark Mode is pretty much what it sounds like: instead of white or brighter colored backgrounds for app interfaces you get a dark grey or black look. The idea is that Dark Mode can be easier on your eyes.
Apple recently added a curated list to its App Store with iOS apps that offer a well-designed Dark Mode. Here are the apps Apple included:
Apple pushed system-wide Dark Mode as a feature in macOS Mojave, which is coming as a free upgrade for the Mac this fall. iOS 11 or this fall's iOS 12 don't offer a system-wide Dark Mode, but that hasn't stopped developers from embracing the interface element.
You can see the list on Apple's App Store, too.