Apple has announced and shipped some exciting new Macs in 2018. For a prospective buyer, selecting from the right Mac CPU options is one of the first tasks. This article provides some very basic guidance.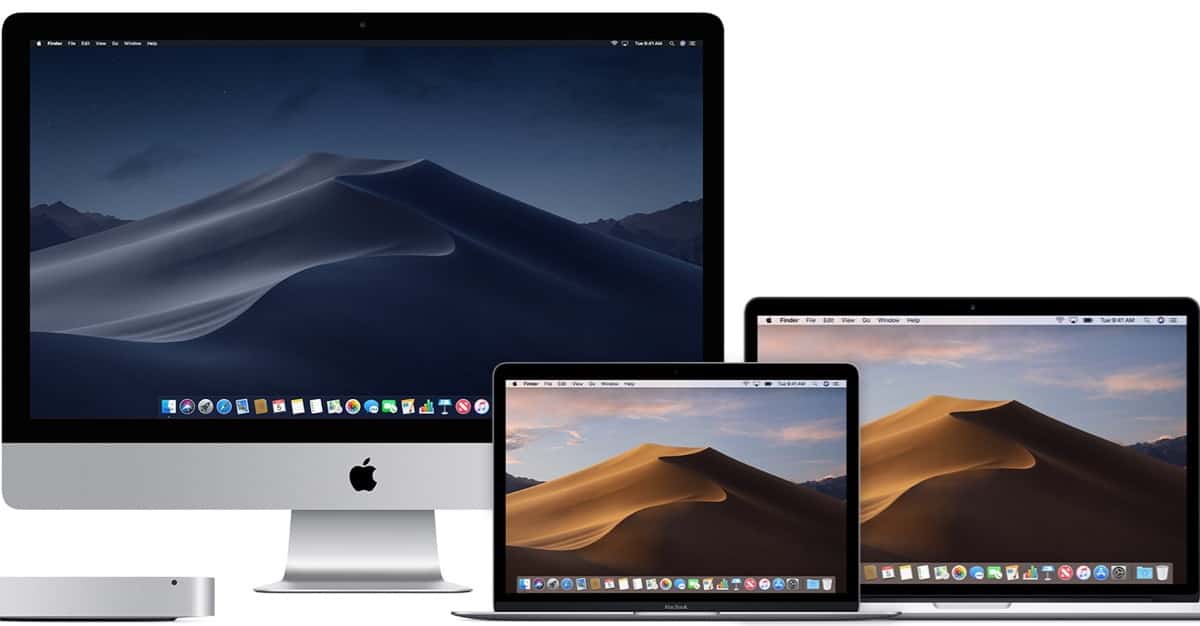 For a new Mac purchase, understanding the processor options and the associated cost is a challenge. There is no easy chart that predicts your productivity gains versus the incremental dollar investment. It's typically a combination of analysis of benchmark performance combined with a dose of intuition about the benefits of having more cores and a higher clock speed. And a dose of hubris—being the fastest on the block. (That does pay off.)
And then, there's the intangible aspect of whether one's suite of mission critical apps are designed to exploit the extra CPU cores one might contemplate paying for. However, there are some basic guidelines one can use.
Glossary
First, it's helpful to have a short glossary of terms. Being familiar with these terms will help you wade through Apple's options. (These terms are from Wikipedia.)
CPU Core. An independent processing unit is called a core. It can read and execute program instructions. A multi-core processor is a single computing component with two or more independent cores. Modern Macs may have two cores (Dual-Core), four cores (Quad-core) or even, lately, six cores.
CPU Process. A process is an instance of a computer program that is being executed. It contains the program code. Depending on the operating system, a process may be made up of multiple threads of execution that execute instructions.
Thread. A thread of execution is the smallest sequence of programmed instructions that can be managed independently. Multiple threads can exist within one process, executing concurrently and sharing resources such as memory, while different processes do not share these resources.
Hyper-threading. For each processor core that is physically present, the operating system addresses two virtual (logical) cores and shares the workload between them when possible. The main function of hyper-threading is to increase the number of independent instructions in the pipeline.
Turbo Boost. Intel's trade name for a feature that automatically raises certain of its processors' operating frequency, and thus performance, when demanding tasks are running. Turbo-Boost-enabled processors are the Core i5, Core i7, Core i9 and Xeon series.
The Mac CPU Options
With some exceptions,  Apple has generally offered Mac customers a choice of an Intel Core i5 or Core i7. One has to look closely here. All i7s offer Hyper-Threading — a Good Thing. A quad-core i7 could execute eight threads.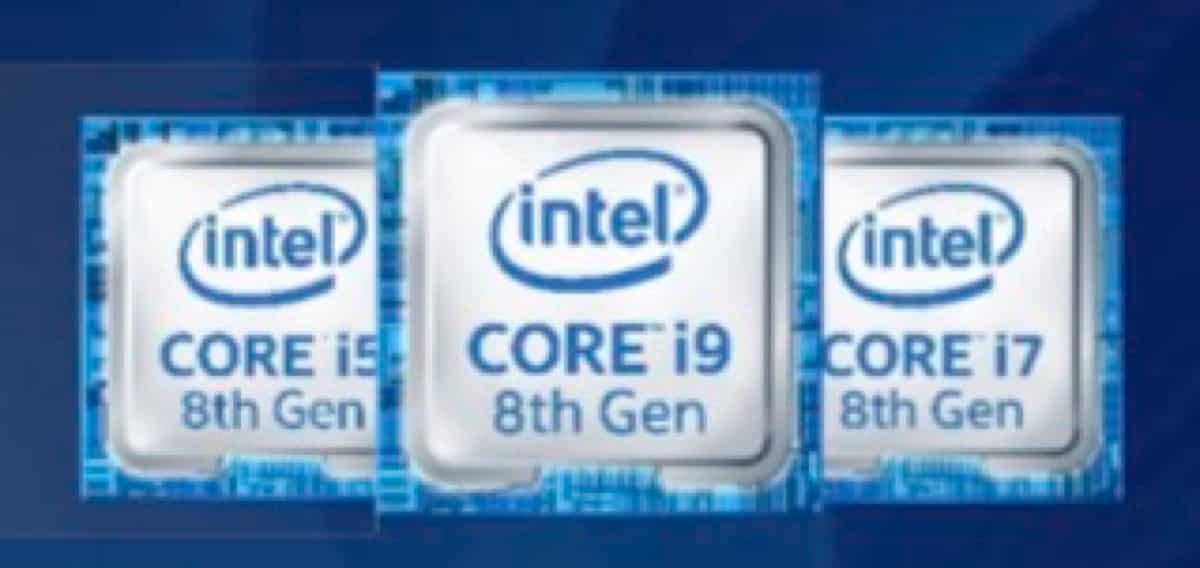 With the i5, one has to check to see if the model Apple offers has Hyper-Threading. One can consult a very technical review, like this one, or one can check with Intel's database using the CPU part number. One way to find that number is with the Mac Tracker app. That app also provides benchmarks via Primate Labs Geekbench.
And application that can exploit multiple cores is said to be multi-threaded. Typically in macOS, the user GUI is one of those threads. Apps should be designed to exploit all available cores/threads, but not all do. And, sometimes the task at hand is so simple, a single thread is all that's required. And so extra cores don't even come into play.
Let's look at the BUY options for a Mac mini. "3.0GHz 6-Core Processor with Turbo Boost up to 4.1GHz 256GB Storage." The processor choice section has a link in blue. "Which processor is right for you?" Here it is.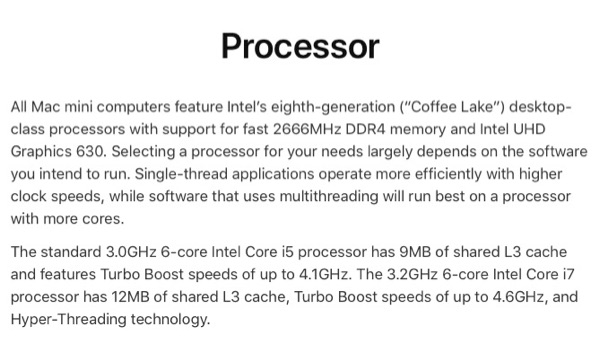 This is where Apple reiterates:
Single-thread applications operate more efficiently with higher clock speeds, while software that uses multithreading will run best on a processor with more cores.
So understanding the architecture of your apps is a good idea. (That's not always easy to do.) Finally, note the reference to the i7's Hyper-Threading.
Making the Decision
In making your decision, you'll likely want to think about your workload. Lots of sophisticated, simultaneous apps will require lots of cores, four or more. The Core i7 will be faster in clock-speed and will always have Hyper-Threading, something I think is valuable. Opting for an i7 (or i9) will always pay off.
However, if your Mac is used for relatively simple tasks, email, messaging, calendaring, and web browsing, you can save some money with an i5 or, in general, the base model Apple offers.
All things being equal (they never are) spend the extra money for the best, fastest CPU offered. You'll be happier in the long run. And so will those demanding technologies in future versions of macOS.
What didn't I cover? Let me know in the comments.