Apple's signature charging sound or chime is permanently etched in our minds. The sound signals successful charging, without a need to look at the iPhone screen. But what if you want to change the charging sound on your iPhone? That, too, without the risk of jailbreaking. We've got you covered. This article explains how you can easily change the charging chime to a custom sound on an iPhone.
Why Does iPhone Make a Sound While Charging?
All phones have a unique sound to convey that the phone is being charged successfully. iPhone makes a default sound whenever you plug or unplug the phone on charge. It even works with wireless chargers. Apple has received flak for offering very few customization options. However, things have changed in the recent past. iOS has opened up API for third-party apps, resulting in more functionalities.
Shortcuts is an amazing tool with unlimited potential. You can create automation and leave your iPhone on auto-pilot. Many of us believe that jailbreak is necessary to change iPhone charging sound. However, this is not true. We will demonstrate how to turn off charging and add a custom charging sound instead.
Get Started With an Audio Clip for Charging Sound
Let your imaginations run wild! You can keep any sound clip as a charging sound. However, smaller sound clips sound appropriate and funky at the same time. Before we begin, keep sound clip handy. Trim it if needed. Or download tunes from free ringtone apps for iPhone. Need something more personal? Use voice memo to create your own sound clip.
How To Change Charging Sound on iPhone?
Make sure the Shortcuts app is up and running on your iPhone. If not download Shortcuts from the App Store.
Time needed: 3 minutes
Follow the steps below to change the iPhone charging sound
Open Shortcuts from the App Library.

Now, head over to the Automation tab from the menu bar at the bottom of the screen

Tap the "+" symbol on the top right corner and open the Create Personal Automation list. If you have no prior automation, tap on the New Automation option.

Scroll down the list of options and select Charger.

Now select whether you want the sound to play when charger is connected or disconnected. I suggest selecting both options. This way you will essentially be replacing the default charging chime.

Select Run Immediately. This way Shortcuts will not keep asking you for permission before playing the notifications. Turn on the Notify When Run toggle if you wish to get notifications when this action is performed.
Now you need to change the default charging sound.
1. Type Play Music into the search bar and it to your actions.
2. Tap on the greyed music button. The one next to Play. Apple Music app will open and you can select the song title.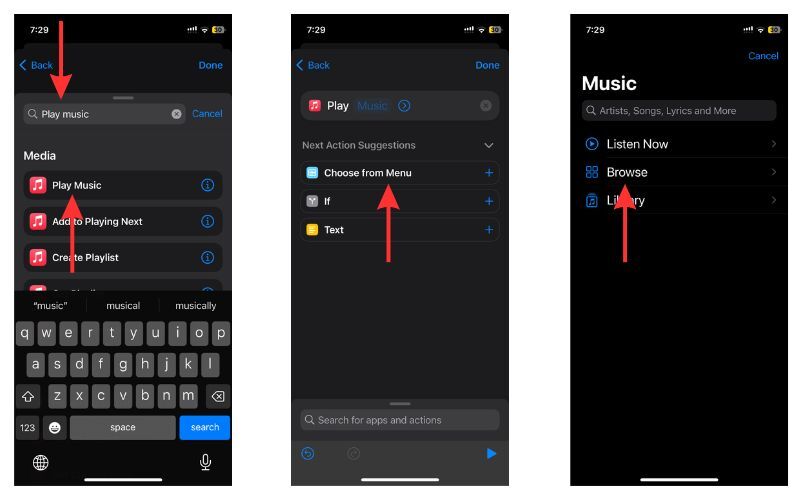 3. Select song from Listen Now, Browse, and, Library section. Tap the "+" sign next to the track.
4. Tap Done to finalize the changes.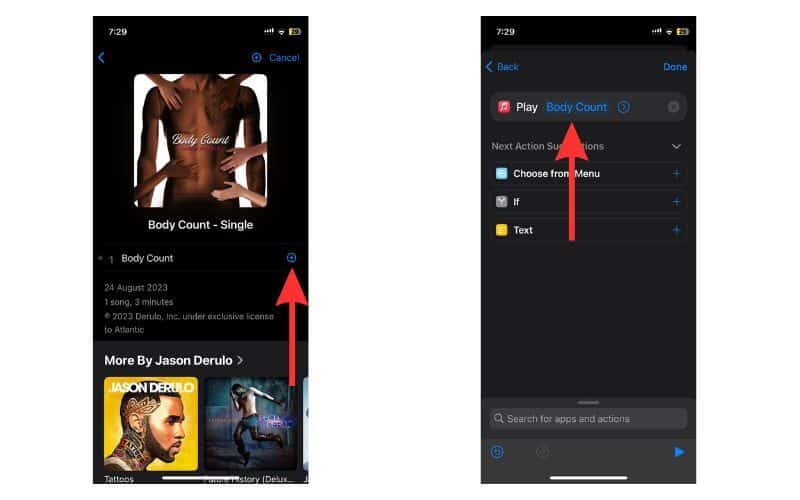 Plug in your charger to be greeted by the latest trendy track. You can choose voice memos, music clips, or any audio file.
Change Charging Sound to Siri's Voice
Did you know you can make Siri relay important information when you plug in an iPhone charger? Yes, you can ask Siri to say something specific or give out information like the weather, device details, etc. Open the shortcut and go to Automation.
1. Tap Add Action and enter Speak Text in the search bar.
2. Select from Siri presets or type the name in the next bar.
3. Use the sliders to adjust the various parameters such as rate of speech, pitch, language, and voice.
4. Tap Next and disable Ask Before Running. Select Done.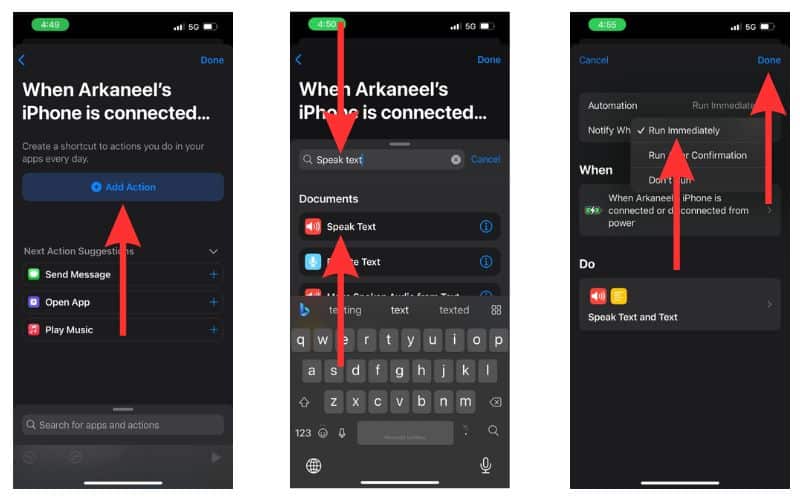 Once again plugin your charger to hear Siri's sweet voice!
How To Mute iPhone's Default Charging Sound
You might have noticed that the song or audio clip plays after the iPhone is plugged into a power source. But what if you want to remove the default charging sound? One way is to keep your iPhone in Silent Mode. This way, it will only make a vibration without any sounds. If you don't want the vibration, head to Settings> Sounds & Haptics >Scroll down and disable System Haptics. On a related note, here's how to fix random volume issues on your iPhone.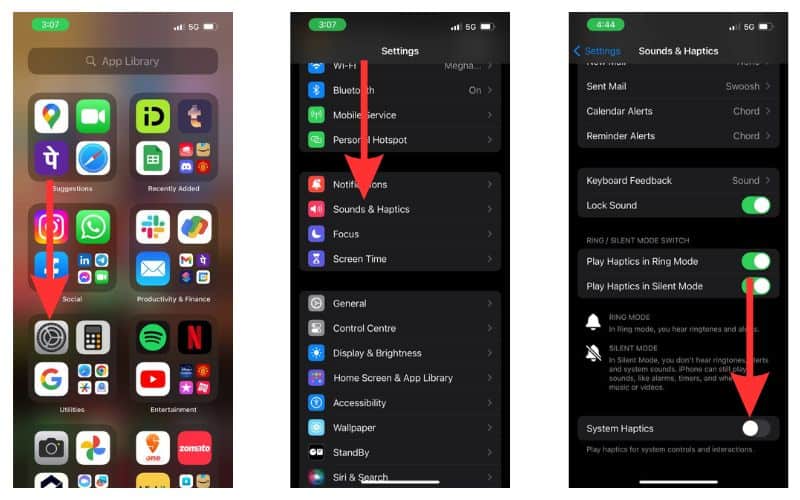 Customization and iPhone
Apple is ridiculed as a walled garden. iOS is a very secure ecosystem, and part of this is because access to certain core functions is restricted to third-party apps. Slowly but surely, Apple is opening the gates for developers. The WebKit framework is a testimony of the same. Follow MacObserver for more such customization options. Which is your favorite iPhone charging sound? Let us know in the comments below.