While there are a great number of benefits for the Apple Card, customers may find themselves running into a situation where their Apple Wallet balance isn't updating after making a payment. While it may be a rare occurrence, there may come a time when a customers pays their Apple Card balance, yet the new amount does not update within your Wallet.
There's plenty of reasons to have an Apple Card. From the Daily Cash back bonuses, to being able to pay for items wirelessly, the card can be a massive benefit for those that like to hold credit. However, there are some cases where customers are unable to see an update to their balance after making a payment. Here's a few steps customers can take if they are having this issue with their Apple Card.
Issues with Apple Card Balance
Whenever you make a payment to your Apple Card, the balance for your remaining credit should update within a day or two. However, there are some instances where a balance may not update for seven to 10 days, depending on the method of payment.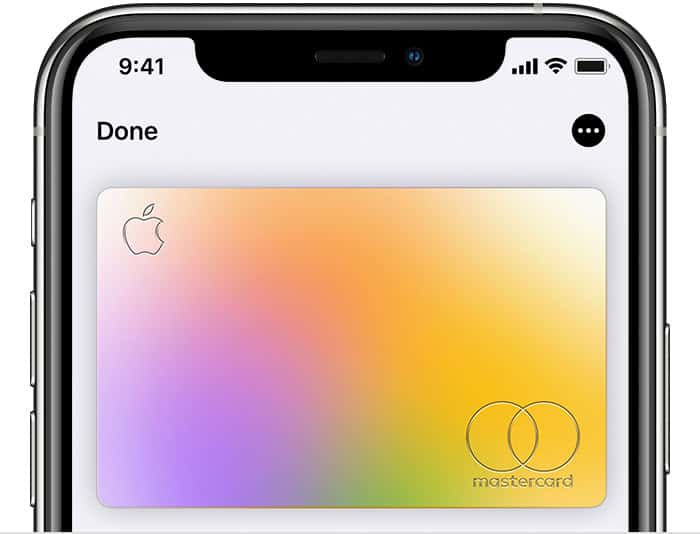 (Photo Credit: Apple)
There are also some instances where the payments may not be reflected for various reasons. For example, if you are a new Apple Card holder, you may need to establish a payment history with Goldman Sachs.
Additionally, if the payment you made on your Apple Card is larger than the payments you typically make, you may receive a hold until the payment clears. If you are still not seeing an update to your balance, you may want to consider the following steps.
Check for Apple Card System Outage
One of the first things you should do is ensure that Apple is not experiencing a system outage. Should Apple Card be down for whatever reason, your balance is likely to not update. Checking to see if there is a system outage is rather easy. Simply navigate to Apple's System Support Status page, and check to see if there is a green circle by the Apple Card. If there is a yellow or orange circle, it means that there is a system outage, and you likely will not receive an update to your balance.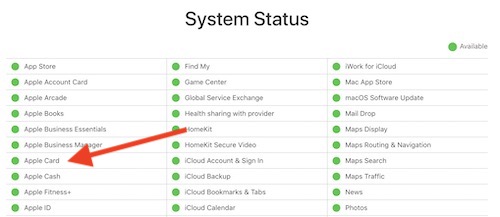 Log Out of Your Apple ID
Additionally, you can also try logging out of your Apple ID and signing back in. Doing this may refresh your information.
To log out of your Apple ID, follow these steps.
Go to Settings and click on your name at the top.

Scroll to the bottom of your Apple ID page and select Sign Out.
When you are logged out, click on where your name was to log back in.
Contact Goldman Sachs
If there is no system outage for the Apple Card, and logging in and out of your Apple ID didn't work, then you may need to contact Goldman Sachs. Contacting the bank may be a way to see if your payment can be credited to your account. Talking to a representative and explaining your situation could lead to part or all of your payment instantly being credited.
Customers can contact Goldman Sachs through the following methods:
By calling toll-free at 877-255-5923
Via Snail-Mail: Goldman Sachs Bank, Lockbox 6112, P.O. Box 7247, Philadelphia, PA 19170-6112.
Chat with an Apple Card Specialist
Alternatively, you can also chat with an Apple Card specialist via Messages. This may be the easiest route for customers to take, as it gives you direct access to a specialist, without the need for getting mail or an automated call involved.
Time needed: 2 minutes.
How to chat with an Apple Card specialist through Messages.
Navigate to the Apple Support Page by clicking this link.

The link will take you to an Apple Card support page that is exclusive to questions about the Titanium Card and/or Apple Card.

Click the Chat in Messages icon. You also have the option to call a support specialist from this page.

You will receive a prompt to open Messages. Follow the rest of the instructions to chat with an Apple Card specialist.
Making a payment on your Apple Card shouldn't be a hassle, but sometimes issues can arise. If you have made a payment on your card but your balance is not updating after quite a bit of time has passed, follow these steps to find a proper solution.
Though there are plenty of benefits to having an Apple Card, there may be some instances where there is an issue with a balance not updating. Should this happen, be sure to follow these steps to address the issue.