Happening on March 8, Apple is celebrating International Women's Day with another Activity Challenge. Find out how to earn the International Women's Day Activity Challenge Badge to earn the cool badge and animated stickers.
What is the Apple Watch Activity Challenge?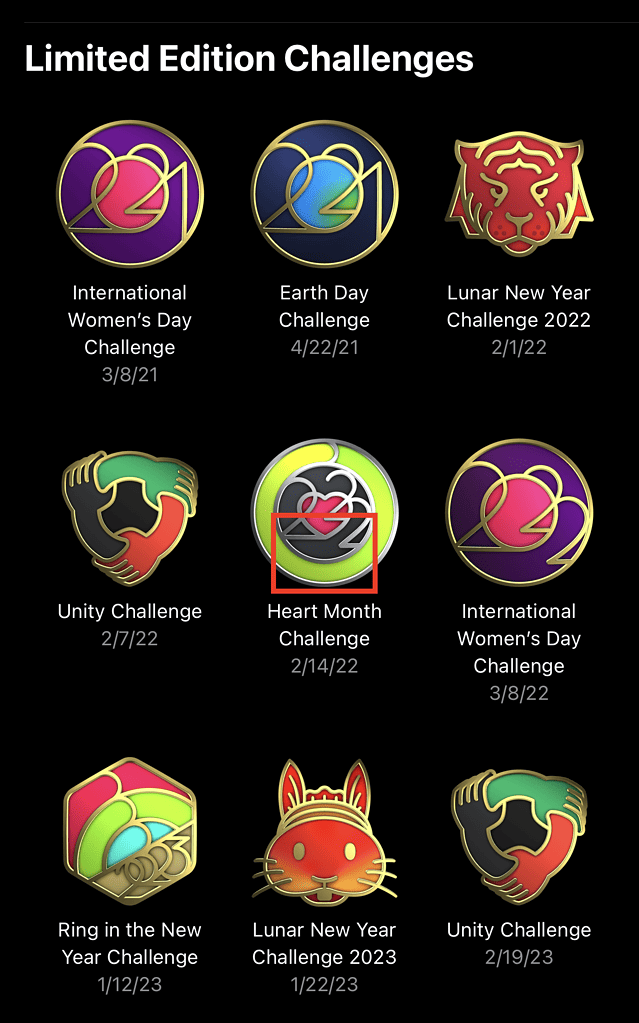 For those who are unaware, Apple periodically holds Activity Challenges for Apple Watch users. These challenges usually coincide with special events happening globally. Through the years, this has become Apple's way of celebrating those events while at the same time motivating users to start getting on their feet and exercising. Of course, the ultimate goal is to get more people to use the Apple Watch. This could in turn move people to get into Apple's other health and fitness products, such as the Apple Fitness+ subscription.
Earn the International Women's Day Activity Challenge Badge
As mentioned, by completing an Activity Challenge, users get a cool badge and animated stickers. These are automatically unlocked once the activity has been completed. Once unlocked, you can use these badges and animated stickers in the Messages and FaceTime apps. You can view all your earned Activity Awards on the iPhone Fitness or Workout app.
If you just got a new iPhone and the Activity Awards don't show up, make sure to restore data from your previous iPhone. There won't be a problem for the Activity Awards not to show up on your new iPhone if you restore from a previous model. So, moving forward, it would be best to always back up your iPhone or Apple Watch.
Another thing that you can do is to force quit the Fitness or Workout app on your iPhone and Apple Watch, then open it again. Sometimes, the Fitness app on your iPhone or the Apple Watch Workout app misbehave. Restarting one of the apps might make your Activity Awards appear again.
Common Exercises that You Can Do to Complete the International Women's Day Activity Challenge
As mentioned, the International Women's Day Activity Challenge happening on March 8 requires users to complete a 20-minute workout. This could be any workout listed in the Apple Watch Workout app. You can also use another exercise tracking device to complete the challenge, as long as it connects with the Apple Health app. Some of the most common exercises that you can do include walking, running (or jogging), cycling, yoga, and more.
How to Earn Apple Watch Activity Challenge Points
When you participate in an Activity Challenge, you gain challenge points based on the percentage added to your Apple Watch Activity Rings every day. For those who are don't know, the Apple Watch Activity Rings are daily goals that you set to motivate yourself to move or exercise daily.
There are three Activity Rings that you can attempt to close daily: Run, Move, and Stand. So, when you join an Activity Challenge, any exercise you complete will be added as a percentage to your Activity Rings. For instance, if you're running for 20 minutes to complete the International Women's Day Activity Challenge, this will add a corresponding percentage of completion to your daily Run, Move, and Stand Activity Rings.
Previous Apple Activity Challenge
Although Apple has not issued a formal statement yet as to how useful doing these Activity Challenges are, it continues to hold the events nonetheless. Previously, Apple held Activity Challenges to celebrate the Lunar New Year, Black History Month, Heart Month, Earth Day, and more.
All of these Activity Challenges usually required participants to complete at least 20 minutes of exercise. Participants had to record their participation through the Workout app or other apps.
Final Words: Activity Challenge Leaderboard and Longest Move Streak
While it's up to Apple Watch users to know the benefits of joining the challenges, it would still be interesting to know how many people are participating during a challenge. For instance, in Strava, when you achieve a personal goal, your achievement is compared with the achievements of other members. Hence, you would know how many people did the same activity that you did.
It would be good to know who beat your record for the Longest Move Streak on Apple Watch, right? That would give you the motivation to continue moving and achieve a new Longest Move Streak on Apple Watch again.
Incidentally, the Longest Move Streak is achieved whenever you continuously close the red ring (Move Ring) on your Apple Watch for a growing number of consecutive days.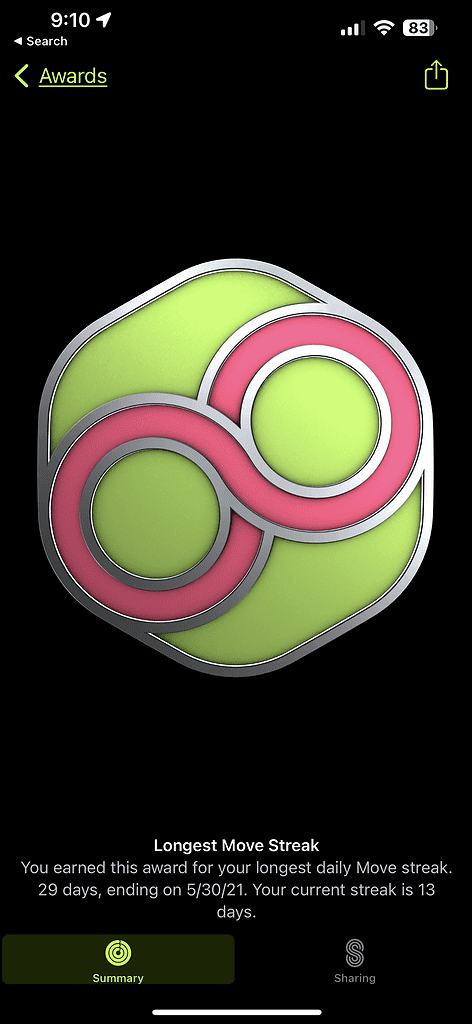 Again, as someone who has had bouts with getting on and off with regular exercise, I can say that it's tough to maintain a healthy lifestyle. If getting your feet on the ground and moving is tough, wait until you get to the nutrition part. That's when many people abruptly stop their fitness journey.
Hopefully, you'll find the inspiration and motivation to maintain an active and non-sedentary lifestyle. If you need more motivation, perhaps joining the upcoming International Women's Day Activity Challenge could do the trick. So, watch out for the notifications about the challenge that Apple will send out before it kicks off.