If Apple AirPlay is not working on your Samsung TV, there are a multitude of ways to apply a fix. With AirPlay being able to stream content from an Apple Device to other AirPlay-supported devices, it can be a rather helpful method of getting content from one place to another. Following this guide, users should be able suss out their problem and find a solution that works for them.
When it comes to fixing AirPlay on your Samsung TV, there's a vast array of fixes and solutions. However, be sure to read the instructions carefully, as some of these solutions are rather extreme. I will be sure to point out when a fix is a bit more heavy-handed. While hopefully it is a rather easy fix for users, there are some methods that go a bit deeper should it be necessary.
Before You Begin: Fix AirPlay on a Samsung TV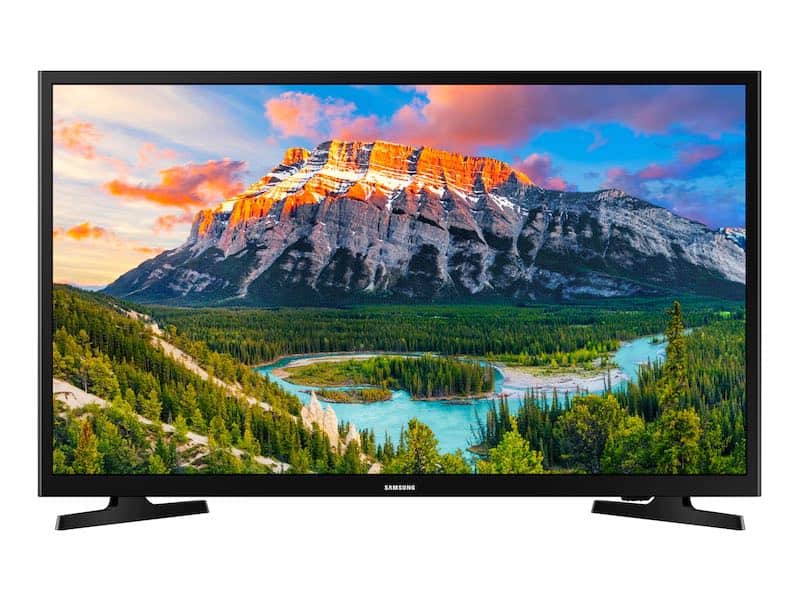 (Photo Credit: Samsung.)
Before you begin, ensure that you check these basic troubleshooting ideas before continuing to more intense measures.
Ensure your Samsung TV supports Apple Airplay.
Restart all devices involved with the process (TV, Apple products, networks).
Unplug the power cable for each device for 5 minutes. Then, plug the cables back in and restart your devices to see if this fixes the issue.
Check to see if Airplay works after you disable Bluetooth.
If this doesn't work, try turning Bluetooth back on. If this still doesn't work, try re-pairing the TV to your Apple device through Bluetooth.
Ensure that a VPN isn't interrupting the process.
Shut off any VPNs you may have on your devices. Also, if you are using a Wi-Fi extender, try disabling that as well. Additionally, make sure that you are not running a network protection application.
If the problem persists, continue reading for more solutions.
Checking Network Connections and Settings
One of the first things you should try is making sure the network connection on your Samsung television is functioning as it should. A temporary problem with the network modules on your TV may be causing AirPlay issues. Retrying the network may solve this issue.
Go to Settings > General from your Samsung TV and select Network.
Go to Network Status and select the Retry button.
From here, go to the Apple device from which you are using AirPlay, and see if it works.
After this, you can also try re-enabling AirPlay from the Settings on your Samsung TV. There may also be a temporary malfunction that is causing issues with your TV and Apple device connecting.
From your TV, go Settings > General and open the Apple AirPlay Settings.
Select AirPlay to disable it.
Select it again to re-enable it.
There may also be an issue between code requirements not functioning with AirPlay and your TV, or they may be misconfigured. Users may be able to solve this problem by reconfiguring the code requirements.
Go to Settings > General on your Samsung TV.
Open the Apple AirPlay Settings, and change Required Code to Every Time.
Check to see if AirPlay works.
If AirPlay is not working, try using the "Require Code to Use Password Instead" option. See if this sorts things for you.
If you are still having this issue, try restarting your devices with the Require Code option.
If applicable, you can also try repeating the first two steps to open your Apple AirPlay settings. Select About AirPlay. If you have the option, make the switch to the Original version, and see if this solves the issue.
Firmware and Software Updates
Users can also try updating the firmware of their Samsung television. Not having the latest firmware can cause issues with Apple AirPlay, though it may also be a good idea to update the firmware in general.
Go to Settings > Support on your Samsung TV.
Choose Software Update and then select Update Now.
Should there be an update available, choose Download and Install.
With the firmware update, check to see if Apple AirPlay functions with your TV.
It is also a good idea to update your Apple Host device. Again, keeping your software up to date is a good idea in general.
For your Mac, you can update your macOS by going to System Preferences > General > Software Update from the Apple icon in the Menu Bar.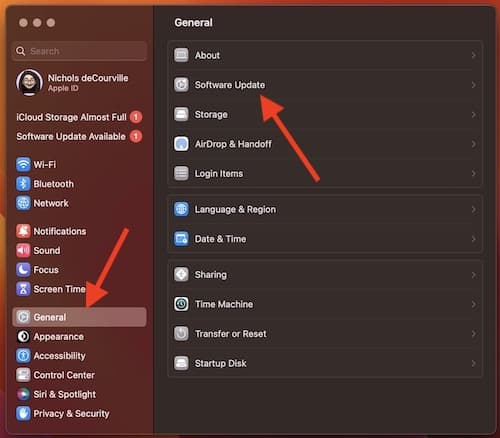 For iPad or iPhone, simply go to Settings > General > Software Update.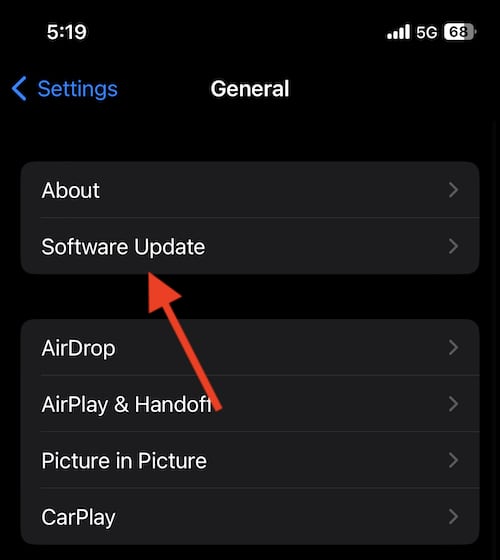 If an update is available, download and install it. See if this helps your device connect to your Samsung TV through AirPlay.
Checking Your Network Band
The issue may also be with your network band. Concerning Samsung televisions, they are notorious for having network issues on a 5GHz network band. Going with a 2.4GHz network band may solve this issue. However, you will need to know the login credentials for your router.
Time needed: 2 minutes
How to change the network band on your router.
Go to the web portal for your router and login with your credentials.
Open Settings and choose Wireless.
Ensure that 5GHz is unchecked, and then select the option for 2.4GHz.
Apply your changes and reconnect your devices. Should the host ask you to connect to a 5GHz band, choose cancel.
If AirPlay is still not working, try reverting the Wi-Fi password to the default option.
You can also try switching to a wired network to see if this solves the issue.
Different routers may have different options and settings.
Auto Protection Time, IP Remotes, IPv6 and DNS Settings
Note: We're getting into some last-resort territory. Be sure to follow instructions exactly. Note how settings were prior to your changes should you need to revert them.
Samsung TVs also have Auto Protection Time, which is a means of preventing screen burn on the device. While this is a useful feature, it may be preventing AirPlay from functioning properly. Try disabling it to see if this solves the problem.
From your TV, go to Settings > General > System Manager.
Disable Auto Protection Time. See if this resolves your issue.
Another issue with Samsung TVs is that you may not have the IP remote enabled. This can be essential for certain Samsung TV models. Enabling this feature may get AirPlay running properly.
Go to Settings > General on your TV.
Open Network and choose Expert Settings.
Enable IP remote.
Check to see if AirPlay is working.
Users can also try disabling IPv6 on their Samsung television. If your TV is having network issues with the IPv6 protocol, you may need to disable it in your Samsung TV settings.
Go to Settings > General > Network from your TV.
Choose Expert Settings.
Disable the IPv6 protocol.
Check to see if AirPlay is working.
It may also be a good idea to check DNS Settings. Moving to a different DNS server on your TV may also solve the problem of AirPlay not connecting.
Go to Settings > Network > Network Status on your TV.
Click IP Settings and choose DNS Settings.
Choose Enter Manually, and then enter the following value:
8.8.8.8
Apply the changes and turn off your TV.
Wait a minute, and then power your TV back on.
Resetting Device Firmware
There's also the option of updating the firmware of your router. Having a router with outdated firmware can create a host of problems, a lack of support for AirPlay being one of them. Check your router's manual or guide to see how to update the firmware on your router. It will likely be as easy as navigating to the web portal for your router, and then updating the firmware through the device's settings.
Another last resort option is resetting Samsung's Smart Hub to the defaults, or restoring your TV to the default settings as well. With Samsung TVs, they include the Samsung Smart Hub, which allows users to download third-party apps. If you have a corrupt Smart Hub, your Apple AirPlay is likely not going to work. Be sure to backup the details of your logins for your apps, as this will wipe your Smart Hub.
Go to Settings > Support on your TV.
Select Device Care and then choose Self Diagnostics.
Choose Reset Smart Hub, and enter the pin for the TV if prompted.
You will then need to set up your TV once again.
Additionally, the firmware on your television may be corrupt, and resetting the device to factory defaults may just do the trick. It is worth reiterating that restoring your TV to the factory defaults should be a last-ditch effort.
From your TV, go to Settings > Support.
Choose Self Diagnostics and select Reset. If you cannot find Reset from here, look in the Settings > General section.
Enter your PIN if prompted.
You will then need to set up your TV once again.
Conclusion: Fix Airplay on a Samsung TV
Hopefully, one of these solutions work for you. While there are some rather extreme measures a user can take to restore AirPlay to their Samsung TV, hopefully one of the easier methods offer a solution before diving into the nitty-gritty.
When working, Apple AirPlay can be a tremendously useful feature for users. It can make streaming certain content rather simple, and being able to switch between multiple devices is always a plus. If you are having issues with AirPlay working on your Samsung TV, give these solutions a try.