For those with a HomePod, there may come a time when they find that the device is not responding. While this hopefully never happens, it may happen to a user for whatever reason. Keeping that in mind, I'm going to take a look at a couple of ways to restore your HomePod should it be unresponsive. Fortunately, most of the fixes are rather simple, so keep reading to find out more.
Apple's HomePod can be great for those that are looking to bring their household into the 21st Century. Including a wide array of features, one of the coolest things about the HomePod in my opinion is that the second-generation version allows for you to create a stereo-setup using two or more of the devices. Siri is also incredibly helpful, and further integration with other devices is always a plus. However, if your device is not responding, there's a couple of things you may want to try.
What Do I Do if My HomePod is Not Responding?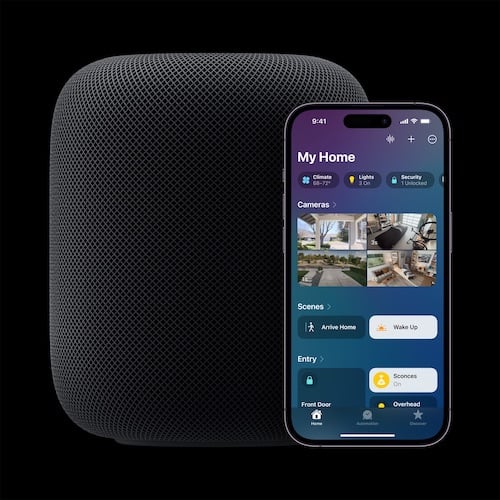 If you find that your HomePod isn't responding, there's a couple of things that you can try to get it working again.
Check the Home App for Alerts
One of the first things a user should do is check the Home app on their iPad, iPhone or Mac. There may be an alert preventing the HomePod from doing anything until said alert is taken care of. Alerts can range from something involving Wi-Fi, Apple ID as well as others. You can also long press on the HomePod within the iPad or iPhone app, or go to the Rooms tab to find out more about the alert.
Ensure the Device is On
While this one may seem obvious, ensure that the device is on. Take a look at the volume controls, or try playing some music through the device to get it going again. You can also use iOS to ensure that the device is on. Simply open the Home app, and then go to the HomePod tab. With luck, music will start playing and you will know that it is on.
It's also good to remember that a HomePod is not a wireless device: it will need to be plugged in and stay that way. Though, with the mini, there are some other options out there in the wild.
Check Wi-Fi Connection
You should also be sure to check your Wi-Fi connection. If you recently moved your home network, or even simply changed the Wi-Fi password, this may cause interference with a HomePod. However, when it comes to connectivity problems on a network, Siri will typically give you a warning. You can also navigate to the Home app to ensure that things are running smoothly.
If you are running an iPhone with iOS 12 or newer, your HomePod should connect to the same Wi-Fi network as your device. However, you can naturally reconnect to the HomePod through these steps:
Open the Home app on your iPhone or iPad.
Long-Press HomePod and select Settings.
Choose Move HomePod to [Wi-Fi network].
See if Siri is Repsonding
If your iPhone and HomePod are connected to each other, you can go to the physical HomePod and long-press the top to say "Turn on Hey Siri". If you are still having issues connecting with Siri, go to Home app > Long-press HomePod > Settings > Listen for "Hey Siri".
If you're using a Mac, follow these steps:
Go to the Home app, and double-click the HomePod icon.
Click the Settings icon.
Ensure that Listen for "Hey Siri" is enabled.
Restart Your HomePod if Not Responding
Users can also try restarting their HomePod. Doing this on either an iPhone, iPad or a Mac is also rather easy.
From iPhone or iPad, follow these steps:
Go to the Home app.
Long-press on the HomePod and choose Settings.
Scroll down and select Reset HomePod.
On a Mac, go to the Home app and double-click your HomePod icon. Scroll down and then hit Reset HomePod. You will then click Restart HomePod, and this will reboot your device.
Manually Reset Your HomePod
You can also reset your HomePod manually. To do this, unplug it, and then plug it back in. After, long-press the top of the HomePod until you see the white light turn red. You should then hear three beeps. It is good to know that lifting your finger too early will restart the process.
Users may also want to try removing the HomePod from the Home app and then repairing the device once again. First, you will need to unpair the device.
Using an iPhone, go to the Home app and long-press the HomePod icon. Then, select Reset HomePod and then choose Remove Accessory.
From your Mac, open the Home app and then double-click the HomePod icon. Then select Reset HomePod and choose Remove Accessory.
Fortunately, setting up your HomePod once again is pretty simple. All you need to do is plug it into a power outlet and then unlock your iPhone. Your device will then give you a prompt, and you will just need to click Set Up and follow the instructions on your screen.
Check for Software Update
You may also need a software update. Typically, a HomePod will install an update automatically. However, there may have been an issue with the installation process.
For iPhone or iPad, follow these steps:
Time needed: 2 minutes
How to manually update a HomePod on iPhone or iPad
Open the Home app.
Select the Home icon and then choose Home Settings.
Select Software Update.
Then, first ensure that HomePod is enabled under Automatic Updates.
Then, under Update Available, select UPDATE ALL.
Select Agree to continue.
From a Mac, check for a HomePod update by following these steps:
Open the Home app on your Mac, then click the Home icon.
Choose Home Settings.
Go to Software Update.
Again, ensure that Automatic Updates are set to on, and then select Update if an update is available.
Reset HomePod to Factory Settings if Not Responding
If none of these options are working, you may want to consider resetting your HomePod to the factory default settings. This is a last resort option, so take that into consideration. First, you will need to unpair the HomePod.
On your iPhone, follow these steps:
Go to the Home app.
Press and hold the HomePod icon.
Select Remove Accessory and select Remove.
On your Mac, go to the Home app, double-click the HomePod icon. Then choose Remove Accessory and then select Remove. You will then need to physically reset the HomePod.
First, disconnect the HomePod from power. Wait around 10 seconds, and then plug it back in.
Then, engage the power button. Wait for the white light to turn red and keep your finger pressed.
Siri should then inform you that your device is resetting. Keep your finger down until you hear three beeps. This will reset your HomePod.
You can then restore your HomePod with your Mac or PC. Naturally you will need to connect the device to your computer with an Apple-certified cable.
When the device shows up on your computer, select Restore HomePod.
Once the restore process begins, an orange light will appear on your HomePod. As soon as it is done flashing, your device has finished the restore process. Feel free to disconnect it at this time.
Bringing it All Back Home. . . Pod
While it may be annoying that your HomePod is not responding, there are a multitude of ways you can get it engaging again. Following these steps, you should be able to get your HomePod operating again in no time. However, if you find that your HomePod still isn't responding, it may finally be time to call Apple Support about the issue.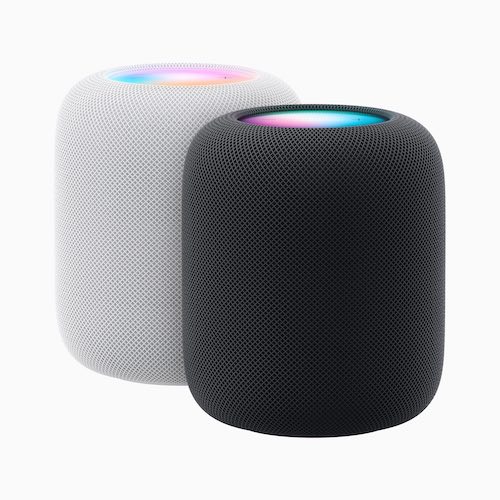 HomePods can be incredibly useful around the house, especially if you enjoy listening to music. However, a HomePod that is unresponsive isn't that useful to too many people. Before chucking your unresponsive HomePod out the window, give these steps a try. It may save you a headache, as well as a mess.