Ling Ling, you forgot your bling bling! Got an iPhone X and want to glam it up? The next series of cases you might look at are the "bling" cases. Whether it's glitter, art prints, or Swarovski crystals, we've found a nice selection of iPhone X bling cases for you.
BassTop Glitter Case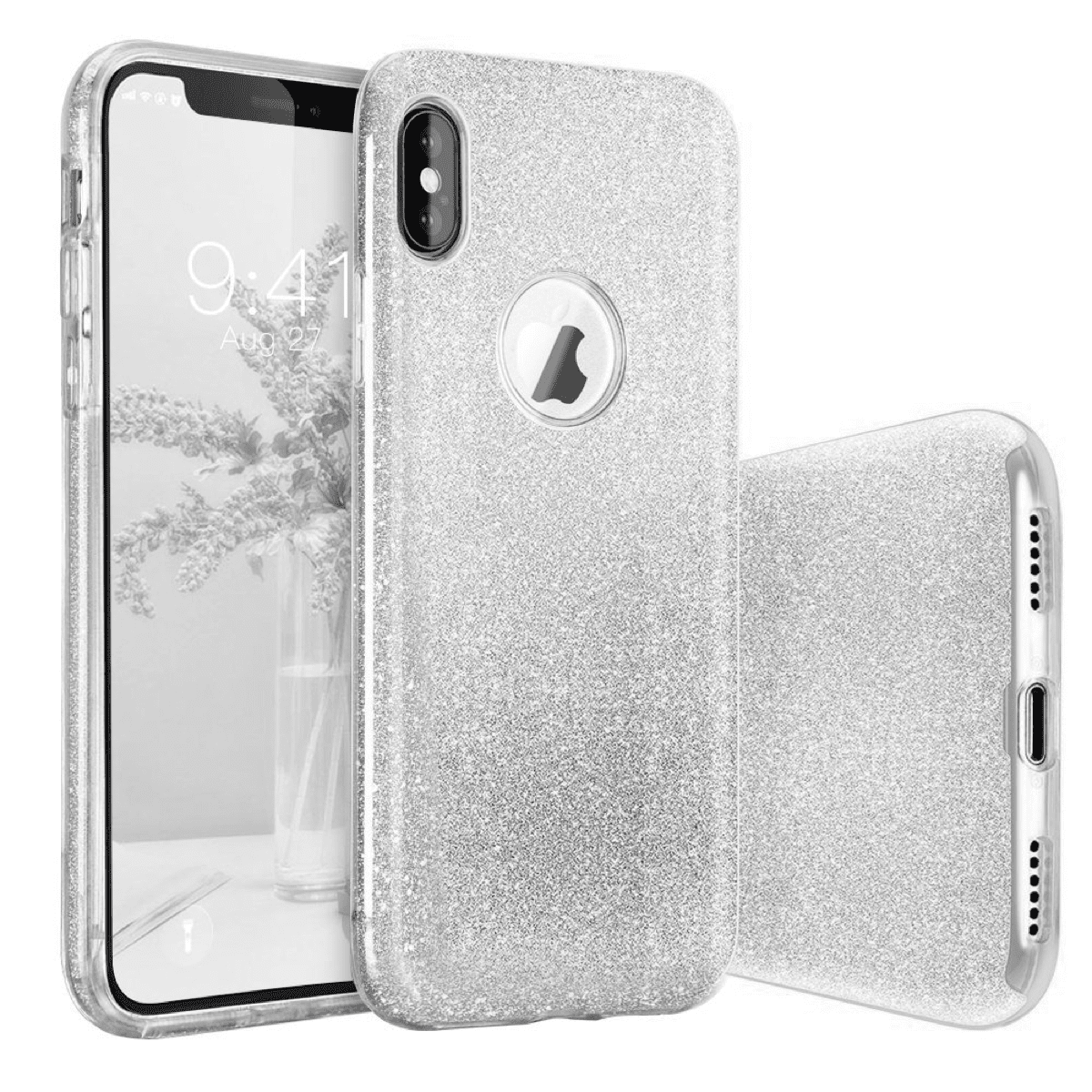 BassTop's glitter case is a flexible with a comfortable grip. The sparkles on the phone are an insert that the company puts on the inside, so they won't rub off on your hand. The cases come in black, gold, pink, and silver. This case has three layers: an outer gradient TPU soft shell, a middle shining flash silver film, and an inner matte transparent polycarbonate frosted shell. It offers some amount of shock-proofing, although there aren't drop test statistics. Pick up the BassTop glitter case on Amazon for US$8.99.
Losin Plush Case
This case features a leopard print plush that will give your hand a break from rubber cases.  It comes in pink plush and white plush, with a crystal outline around the camera. The inside of the case is TPU, so it will still give your iPhone X some protection. Wrap this plush on your iPhone X and start texting "rawr :3" to that special someone. The Losin plush case is US$9.99 on Amazon.
Casesophy Hello Kitty Case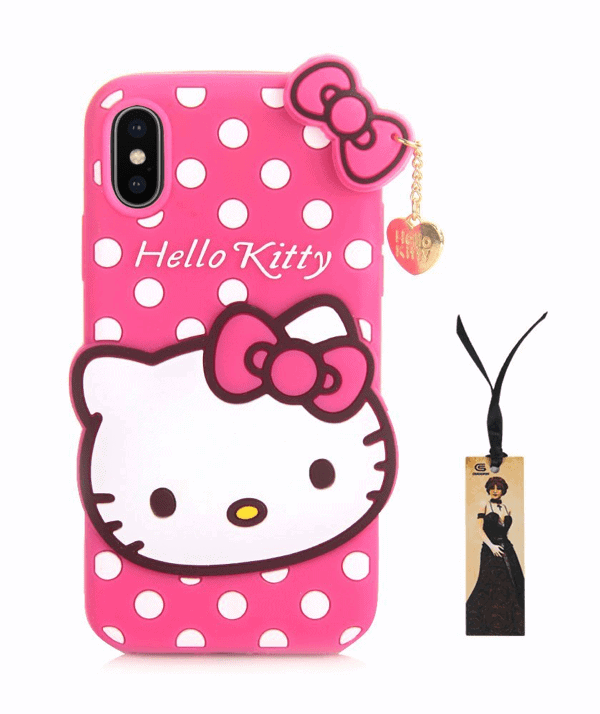 This Hello Kitty case is soft silicone that provides easy installation. The case features 3D elements like a bowtie, the Hello Kitty face, and a small gold heart for that extra bling. Get this kawaii case and proudly show your Hello Kitty fandom. Find the Hello Kitty case on Amazon for US$5.99.
Kingxbar Swarovski Cherry Blossom Case
If you want something a bit more artsy, Kingxbar has a beautiful cherry blossom case with crystals. The case itself is clear, so you can still enjoy the iPhone X industrial design. It's a hard polycarbonate case that offers protection. The cherry blossoms and red edge will look especially nice on the black iPhone X. Pick it up on Amazon for US$14.99.
YF-WOOD Wood Carving Case
These cases feature real wood, and each case has a different carving on the back. The case is a combination of wood veneer and TPU rubber, but it will add some bulk to your iPhone X. However, it will give you similar protection to rugged cases, but without the blocky, militaristic design. Choose from 12 different designs and colors of wood on Amazon for US$14.99.