Did you know the United States Postal Service takes pictures of all of the mail it processes? I didn't, until I found something called the USPS Sensor. I found it when I started playing around with Home Assistant, an open-source home control and automation package. One of the components available for Home Assistant advertised the ability to check what snail mail was coming your way.
Since finding that, I know every day how many pieces of snail mail to expect in my mailbox. It's pretty cool, so I thought I'd let you know how you can use My USPS to preview your snail mail before it arrives at your home.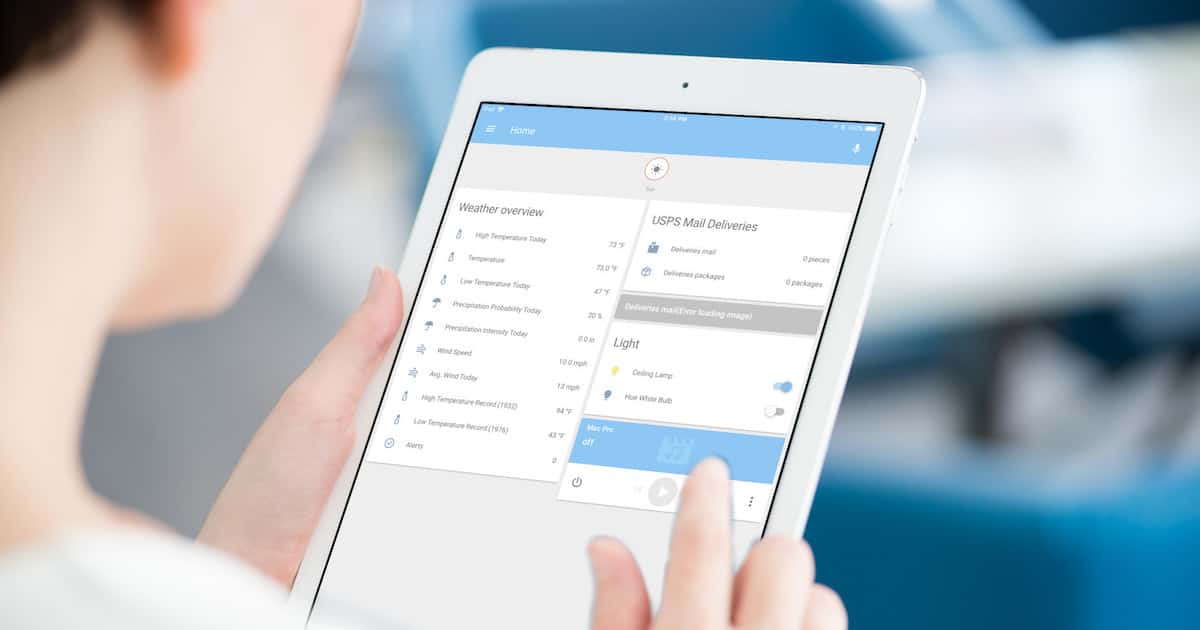 Signing Up and Opting In to My USPS to Sneak Peek at Your Snail Mail
The first step is the most difficult. Start by signing up for an account on the USPS website. Then, you'll need to opt in to two different programs the postal service offers. Start off by visiting the USPS registration page, if you don't already have an account there. If you already have an account, log into it.
Once you're logged in, you can visit the My USPS suite of pages to start opting in. You'll have to verify your identity, to ensure nobody but you has access to information about your mail. In my case, the post office wanted me to confirm what model of car I owned when I lived in Iowa, 18 years ago, along with some additional personal information. It is an involved process, but if your memory is good enough, you'll get through it.
Once you've verified your identity, you can opt in to the Package Delivery program and the Informed Delivery Mailbox.
Package Delivery Options
With the My USPS Package Delivery program, you can sign up for notifications about boxes and other parcels that are being mailed to you. These notifications can be email or text, providing you with as much or as little information about the upcoming deliveries as you like.
In some areas, you can even set specific delivery instructions for parcels, on an individual basis. I wasn't able to find a way to establish generic instructions for packages being delivered, unfortunately.
Once you're enrolled in Package Delivery, you'll have access to a special dashboard that tells you when you have scheduled deliveries. You can check that dashboard daily, if you choose.
Your Informed Delivery Mailbox
For letters and other items not considered packages, My USPS offers the Informed Delivery Mailbox. When you opt into this program, you'll have access to a dashboard that tells you how many pieces of non-package snail mail you can expect to receive that day. You can also look back on the last six days, allowing you to confirm whether or not you got all of your mail on a particular day.
If you don't have time to check the dashboard each day, Informed Delivery offers email notifications. You'll get an email at your registered email address each day that you have mail coming to you, letting you know what to expect.
In many areas, Informed Delivery also gives you access to pictures of your mail. Remember when I told you about USPS taking photographs of every piece of mail it processes? Those are available to many customers, and get included in the daily email notification if you subscribe to it.
The Postal Service's Attempt to Be More Modern
There's little doubt that the United States Postal Service wants to be more modern and appeal to the connected generation. That's surely one reason the agency has begun photographing each piece of mail it processes. For select areas (probably most, considering it's available through my small township's post office), the images of each piece of snail mail are uploaded to the My USPS web site.
As those images are uploaded, they become available to folks who are registered and opted in to the postal service's offering of "Informed Delivery." This is an optional program affiliated with the My USPS feature, which allows people to purchase shipping labels and other postage online.
The Smart Home Way of Accessing Your USPS Delivery Information
Of course, we find ways to integrate services like the USPS Informed Delivery and Package Delivery programs into our smart home setups. As I said, I found out about these programs as I was setting up a new (to me) home automation software package called Home Assistant.
The USPS component for Home Assistant allows you to include your mail deliveries in your smart home dashboard. I don't have to log into My USPS every day. Instead, Home Assistant polls that web site periodically with my credentials. It "scrapes" the My USPS pages, looking for package information. It provides that data to me, either through the Home Assistant webpage or the app on my iOS devices.
Home Assistant, You Say? Do Tell
I'd like to dive deeper into Home Assistant and its capabilities, but I'm still evaluating the software tinkering. If I decide Home Assistant is a truly viable piece of software for you, dear reader, to try out on your own, I'll definitely provide a walkthrough to install it.
For now, feel free to try it out on your own, if you're adventurous enough. It's community-supported, which unfortunately means the occasional egregious bug that takes quite a while to resolve. Still, it's definitely usable for many things. The Philips Hue component seems flawless, and the USPS add-on works as advertised, so long as you configure it properly. More on that another time.