Contrary to popular opinion, Mac owners are not exempt from cybersecurity threats. In fact, they are increasingly becoming a target of phishing, spam, and identity theft attempts. You can arm your Mac against attacks and more by investing in antivirus software, but it's also important not to cause a slowdown.
Granted, finding an antivirus solution that effectively protects your Mac without compromising its performance can be challenging. Different antivirus approaches, such as signature-based scanning, behavior monitoring, and cloud-based detection, can affect system performance in various ways, notably causing slowdowns.
Fortunately, some leading antivirus options rise to the challenge. Keep reading to discover the best Mac antivirus apps that can effectively protect your computer without causing a slowdown.
Criteria for Choosing the Best Performing Antivirus Solution for Mac
In selecting the best antivirus software for Mac that doesn't cause a slowdown, we considered the following key criteria:
Lightweight and Efficient Resource Usage: The ideal antivirus should utilize minimal system resources, while still providing robust protection. This ensures that your Mac runs smoothly without compromising security.
Real-time Protection and Malware Detection Capabilities: Effective antivirus software should offer real-time scanning and detection of malware, including viruses, ransomware, adware, and other malicious threats. Regular updates to the virus definition database are also crucial for staying ahead of the latest threats.
User-Friendly Interface and Ease of Use: A well-designed and intuitive interface enhances the overall user experience, allowing for easy navigation, configuration, and management of the antivirus app.
Additional Features and Value-Added Benefits: While the primary purpose of antivirus software is to protect against malware, some antivirus solutions offer additional features like desktop cleaning to help your computer run faster, VPN for secure and private browsing, and parental controls to help you protect your children online. Considering these value-added benefits can enhance the overall protection and performance of your Mac.
Top Antivirus Software for Mac That Won't Cause a Slowdown
Antivirus software packages on the following list were chosen for the best combination of protection and performance. They did not sacrifice protection to reduce their effects on performance. Rather, they have been attuned to utilize minimal system resources while offering the best protection possible. Now, let's dive into it.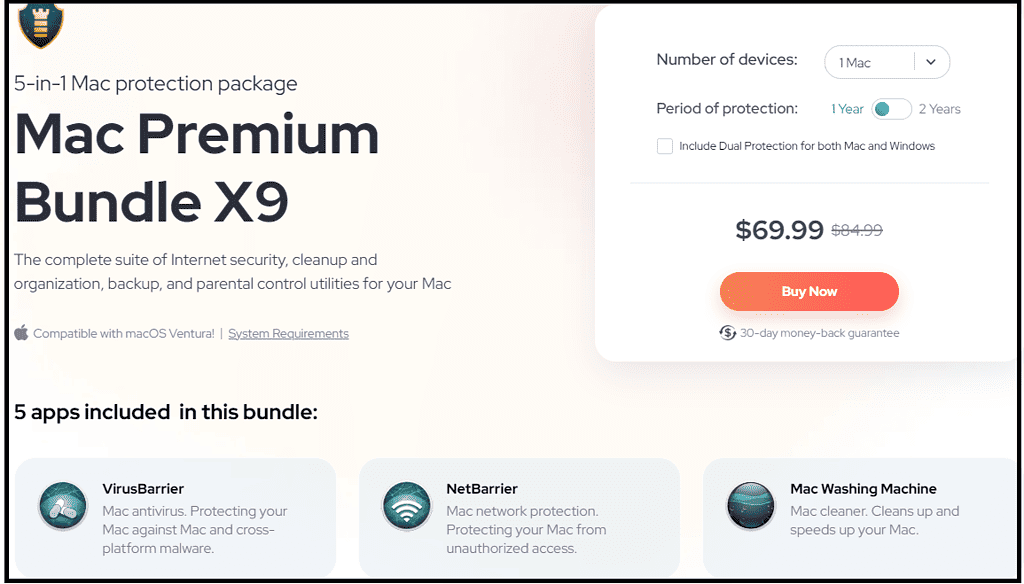 Intego is unarguably the most recognizable face in the Mac security arena. With over two decades of experience and success defending macOS computers from malware, Intego knows what goes into a Mac-specific antivirus. This is why Intego Internet Security comes in first on this list.
Intego Internet Security X9 combines two key security features from the antivirus provider, VirusBarrier and NetBarrier, to provide robust protection against malware and network threats. VirusBarrier ensures real-time scanning and detection of viruses, trojans, and other malicious software, while NetBarrier offers a robust firewall to safeguard your Mac from unauthorized access.
The software has been optimized to minimize its impact on system resources, ensuring that your Mac runs smoothly and responsively. Unlike some traditional antivirus programs for Mac that can cause a significant slowdown, Intego Internet Security X9 operates efficiently in the background, allowing you to carry out your tasks uninterrupted. It strikes a balance between effective protection and minimal performance impact.
Intego's Premium Mac Bundle offers a range of other valuable tools and utilities including:
Mac Washing Machine, a system optimization and cleanup tool.
ContentBarrier X9 for parental controls and online privacy.
Personal Backup, a data protection and backup solution.
Privacy protection VPN, for an additional fee.
With this bundle, you get a comprehensive suite of security and utility applications to enhance your Mac experience.
Pricing
Pricing for the Premium Mac Bundle starts at $69.99 for a first-year subscription. While the Internet Security X9 bundle starts at $39.99 per year for one Mac.
Pros
Works with security regulations that strictly monitor incoming and outgoing network traffic.
Will never slow down your Mac, unlike several other antivirus programs.
Specially designed to protect macOS.
Cons
Becomes slightly expensive after the first year.
Has a complex pricing structure.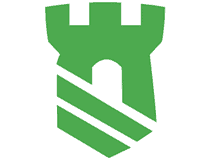 Intego Internet Security
Get the best antivirus provider without affecting your Mac performance.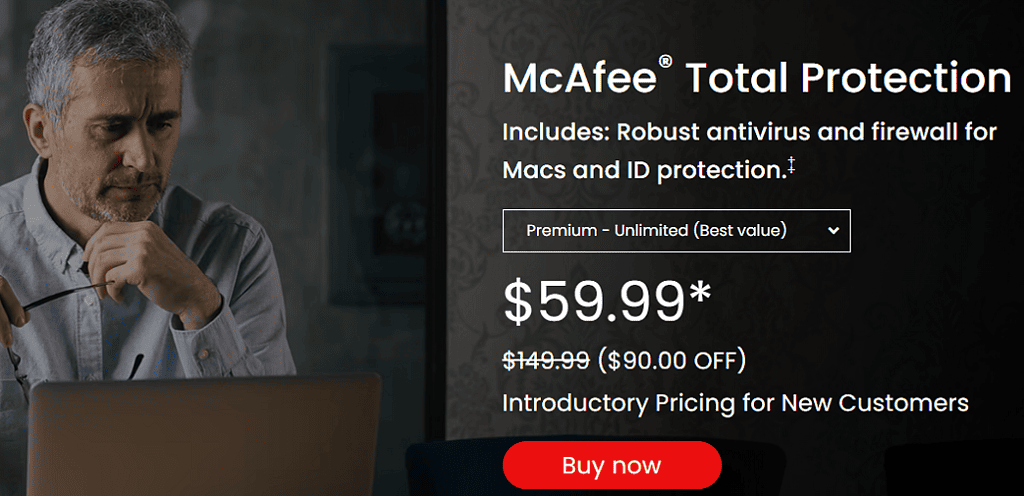 With over three decades of dominance, McAfee has established itself as a trusted name in the antivirus industry. McAfee Antivirus Plus for Mac is its Mac-specific option of the cross-platform security giant. Its advanced malware detection technology continuously monitors your system for potential threats and promptly neutralizes them.
McAfee Antivirus Plus for Mac operates seamlessly in the background and uses very little of your Mac's resources, allowing you to perform your tasks without interruptions or slowdowns. Running full scans can take up more RAM and CPU power; even then, it doesn't put too much of a dent in your computer's performance.
McAfee for Mac adds the following utilities to its malware protection:
A password manager to securely store and manage your online credentials.
A firewall to secure your internet network.
Email security.
Ransomware protection.
Parental controls.
Pricing
McAfee offers protection for up to six devices, starting at $62.99 in the first year.
Pros
Strong anti-phishing protection is available.
Money-back guarantee for every purchase.
Cross-platform security for all devices in your home.
Cons
Several features in Windows McAfee are not available on Mac.
Insufficient ability to deliver a safe online browsing experience.
McAfee
Safeguard your Mac against anti-phishing with McAfee's reliable features.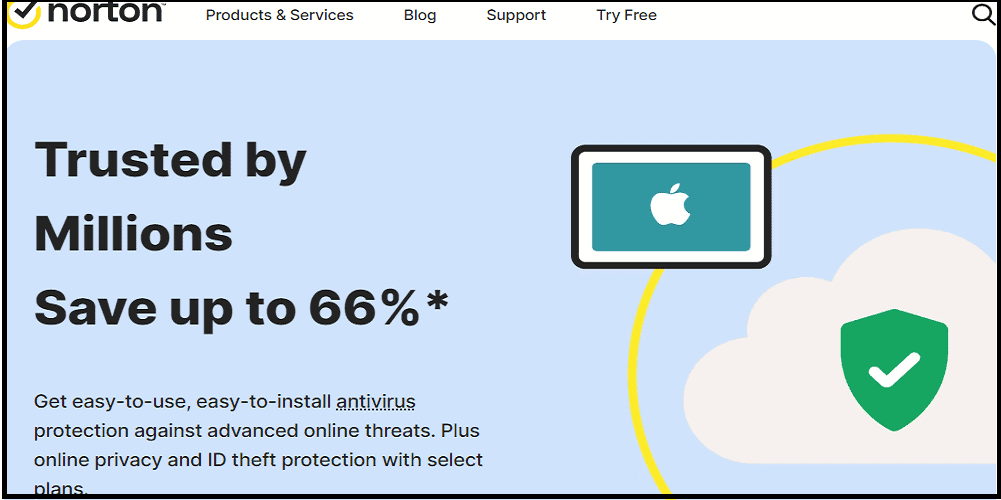 Norton is another renowned computer security provider. With cross-platform compatibility, Norton 360 provides security for your Mac, as well as up to nine other devices on some plans. Norton is so confident in its anti-malware promise that if your Mac gets a virus that Norton's team can't remove, you get your subscription money back.
Norton is optimized to minimize the impact on your Mac's performance by monitoring usage to determine CPU rush hours and avoid running power-intensive tasks at those times. So, when you're not heavily crunching away at those numbers or playing Minecraft, Norton takes center stage and does its work.
Norton 360 comes with an assortment of additional features which vary depending on the plan you're on.
The premium plan, also called the Select + LifeLock plan, can secure up to 10 MacBooks and it offers over 10 features.
With the basic Norton 360 Standard plan, you get:
100 percent Antivirus protection.
A secure VPN.
Password manager.
2GB of cloud storage.
Protection against hacking
Pricing
The most popular package, the AntiVirus Plus plan, is available for $94.99 per year. However, you can get it for $39.99 in the first year. The plan that offers the best value for money is the Deluxe plan, available for $49.99 for the first year. After the first year, a payment of $114.99 is expected for renewal.
Pros
Outstanding ability to detect malware.
Outstanding Mac cleanup ability.
A seven-day free trial and generous discounts are available.
Cons
Does not offer protection for earlier versions of macOS.
Significant price increase after the first year.
Norton 360
Try an all-in-one AV protection for your Mac and keep its performance optimized.

Bitdefender Internet Security is another top contender in the antivirus market, known for its exceptional malware detection capabilities and low system resource usage. Since the antivirus is largely cloud-based, most of the heavy lifting of detecting and eliminating threats is done in the cloud, freeing up your Mac's resources for your use.
Bitdefender Internet Security takes a preventive approach to protect your Mac. It performs ultrafast daily scans without slowing down your computer and notifies you if there are issues that require your attention. The antivirus comes coupled with other superb capabilities such as:
Ad blocker.
Fast VPN with a 200MB/day bandwidth cap which you can expand for additional fees.
Time Machine protection.
A safe browsing tool, Traffic Light, is an extension in your browser.
Pricing
Bitdefender is available for $35.99/year for five devices.
Pros
Offers a 30-day free trial after download. Provides affordable pricing compared to other antivirus solutions.
Delivers outstanding protection against malware, and ransomware
Adapts to various hardware specifications.
Cons
Several features unavailable for macOS protection
Unreliable browsing protection
Bitdefender Internet Security
Let Bitdefender maintain your device safe at all times.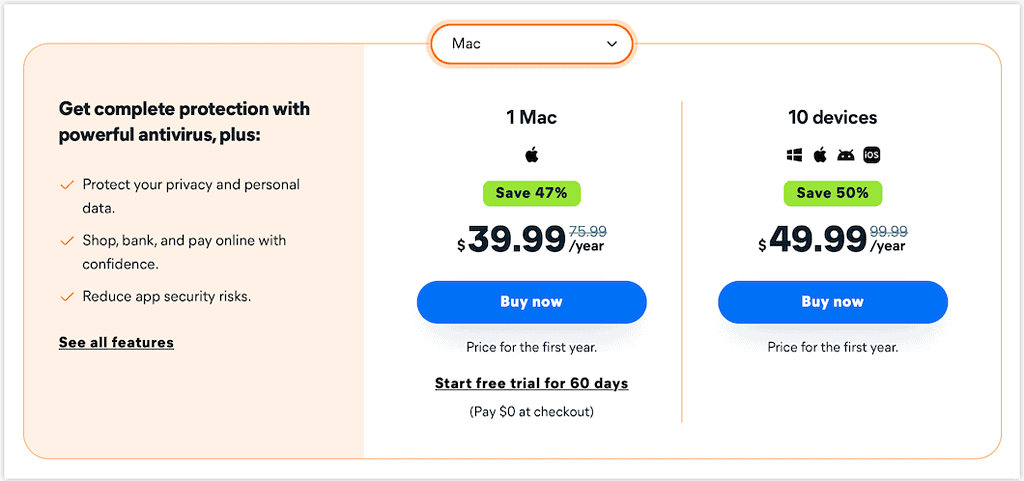 Avast has been around for a while and has developed a solid reputation amongst the best antivirus providers in the world. Furthermore, the Mac-oriented offering of the computer security outfit, Avast Premium Security for Mac, offers a comprehensive solution that's also very configurable, so you can tweak settings to meet your needs.
Avast Premium Security has one of the easiest user interfaces to use. While its impact on Mac performance is slightly higher than the other antivirus apps on the list, especially when scanning, it's still very negligible. Another con is its slow scanning speed while running deep system scans.
Nevertheless, you get:
Reliable anti-malware protection
Email security
A web shield
An anti-ransomware shield.
Pricing
The Avast Premium Security bundle starts at $39.99 in the first year for a single owner.
Pros
Works with security regulations that strictly monitor incoming and outgoing network traffic.
Excellent ability to detect viruses on Mac.
Several bonus features are available.
Provides protection for other devices in the home.
Cons
Less protection is available for macOS than for Windows.
Several features require an additional cost.
Avast Premium Security
Get multi-layered security and privacy for your Mac with Avast Premium Security.
Comparison of the Top Antivirus Options
To provide a comprehensive overview, let's compare the top antivirus options based on performance impact, features, and reviews.
1. Performance Impact
Intego: Designed with efficient resource usage and then, optimization specifically for Mac systems.
McAfee: Negligible slowdowns during scanning and background protection.
Norton: Efficient resource usage with a minimal performance impact.
Bitdefender: Lightweight and optimized for Mac systems.
Avast: Slightly higher impact on performance.
2. Features and Functionality
Intego: Comprehensive protection with additional features like parental controls and network security tools.
McAfee: Offers password management and secure web browsing.
Norton: Includes a VPN and a firewall for enhanced security.
Bitdefender: Provides real-time scanning, web protection, and anti-phishing features.
Avast: Provides customizable scanning options, email security, and a web shield.
3. Reviews and Ratings
Intego: Highly praised for its Mac-specific focus and excellent malware detection, earning consistently positive reviews from customers.
McAfee: Known for its user-friendly interface and robust protection, it receives positive feedback from Mac owners.
Norton: Customers appreciate Norton's powerful malware detection capabilities and additional features, leading to favorable reviews.
Bitdefender: With its exceptional malware detection and lightweight performance, Bitdefender receives high ratings from Mac owners.
Avast: Positive reviews praising its ease of use and efficient performance.
Conclusion
Protecting your Mac from malware and cyber threats does not have to become a toss between security and performance. Hence, this list was designed to help you choose the best antivirus solution for With resourceful options like Intego Antivirus, you can enjoy reliable protection while keeping your Mac running smoothly.
For convenience, many have suggested that using the same antivirus solution for all your devices and opting for a one-time subscription makes a lot of sense. If you're interested in learning about the best antivirus solutions for your Mac, iPad, and iPhone, I recommend reading Arnold Zafra's article available here.