Apple rolled out APFS for good in iOS 10.3, but well before that the company did a trial APFS migration and collected user analytics.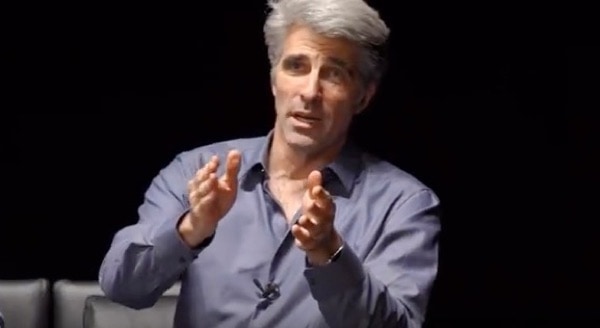 The Show
We found out about this test phase from Craig Federighi during The Show with John Gruber. That's a post-WWDC-keynote 90 minute interview, lately with Apple SVP Phil Schiler and SVP Craig Federighi as guests.
At 28m:20s into the show, Mr. Federighi is chatting about how unbelievable Apple's file system team is. Describing the APFS dry run, he said:
We actually had this process running for earlier iOS updates … where when you updated to 10.1 or 10.2, we were trial migrating your whole file system … consistency checking it … reporting back to us whether the upgrade was 100 percent clean, then rolling it back.
Later, we learned some of the technical details. Namely, in iOS 10.1 and 102, metadata for APFS was test written and the superblock header was created but not actually written out. The file data remained untouched for safety and crash protection and the user remained in HFS+. This was the dry run conversion. Then, in iOS 10.3, the dry run was repeated, but, finally, HFS+ superblock data was actually overwritten with the new APFS data.
At that point, the iOS 10.3 device was fully running APFS.
Collecting the Analytics
You may be wondering how your iOS device reported back the results of these trial runs during the upgrade to iOS 10.1 and 10.2. There is a setting that controls whether your iPhone can report diagnostics and usage to Apple. In iOS, it's in Settings > Privacy > Analytics. It looks like the screen shot below. (In macOS, you'll find it in System Preferences > Security & Privacy > Privacy > Analytics.)
This is a powerful technique, one that allowed Apple to confidently migrate hundreds of millions of iOS users to a new file system seamlessly and with no reported loss of user data.
As Mr. Federighi said during The Show:
Our file system team is unbelievable. What they pulled off in a couple of years … um, I think … any comparable benchmark of the past has probably taken a decade.
And now, with all this vast experience with iOS, Apple is preparing to take most of its Mac users to APFS as well when macOS High Sierra is released this fall. My own experience also suggests that it will go equally smoothly.