Dr. Mac's Rants & Raves
Episode #265
I'm not a graphic arts professional in any way, shape, or form and I've never played one on TV. But, as a solopreneur, I'm often responsible for creating ads, flyers, business cards, signs, and myriad other collateral materials. I'm also responsible for editing the photos I shoot for books, articles, and online posts, as well as fixing photographic boo-boos and mishaps made by my friends and family.
I started using Photoshop over two decades ago and have used pretty much every version since then. I used to buy a copy and use that version for years before upgrading. That's no longer possible, since Adobe moved to the subscription model for Photoshop and the rest of the former Creative Suite, which is now called Creative Cloud.
I Lease Photoshop (and Lightroom) for $9.99 a month
The result is that I now pay $9.99 a month (or $119.88 a year) for the latest versions of Photoshop and Lightroom plus 20GB of cloud storage. I don't use Lightroom or the provided cloud storage but this bundle—the Photography plan—is the least-expensive way I can use the current version of Photoshop.
I've been OK with that for a couple of years, but it kind of rankles me that I'm paying for stuff I don't need or want. And, to be frank, it rankles me even more that I have to keep paying for it, month in and month out.
Here's my dilemma. I like Photoshop a lot and have become proficient at using it. In fact, I've used nothing else for image editing for as long as I can remember.
I Prefer Buying Over Leasing
That being said, I've begun a search for a reasonably-priced image editing app I can buy (not lease). Put another way, I'm looking for an app that can serve all of my image-editing needs, but without monthly payments.
My requirements are simple:
It has to open and save Photoshop (.psd) files and keep all layers intact.
It has to be as fast and easy to use (for me) as Photoshop.
It has to cost $200 or less (preferably under $100)
I've narrowed it down to a handful of contenders: Pixelmator Pro, Acorn, GraphicConverter, and Photoshop Elements (which you can still buy for $69.99).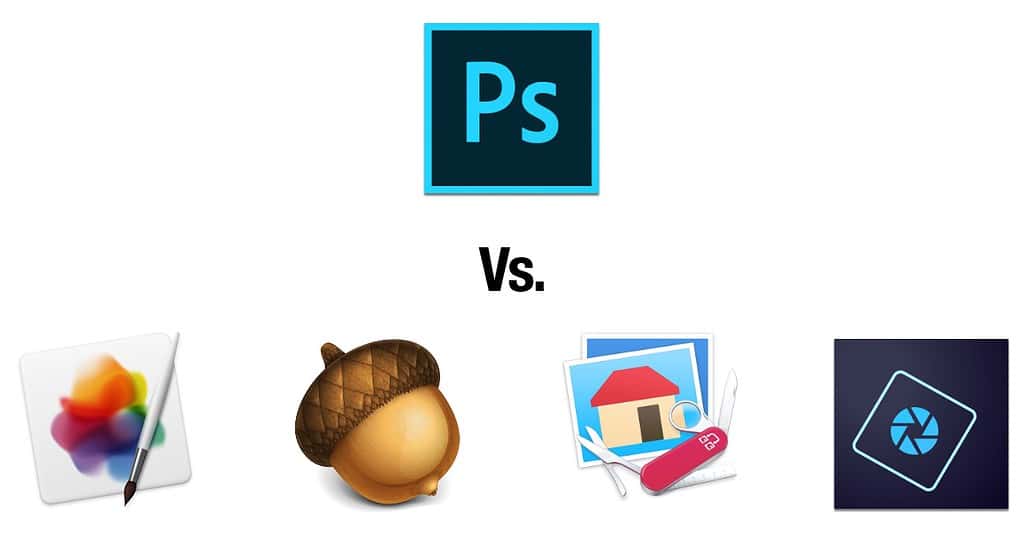 My biggest problem is that when I'm in a time crunch, I open Photoshop. If I'm facing a deadline (and I almost always am), I don't have the luxury of opening one of the contenders and figuring out how to do something I can do quickly and easily in Photoshop.
I've promised myself I'm going to spend more time testing these apps in the coming weeks and months. So, I'll let you know if and when I find one I consider good enough to end my decades-long relationship with Photoshop.
In the meantime, if you know of another suitable Photoshop replacement that fits my requirements (see above), I'd love to hear about it.
One last thing: I'm delivering my annual "State of the Apple" address to the Houston Area Apple Users Group this Saturday (Feb 17) at the CenterPoint Energy Community Center, 7001 Fifth Street in Bellaire. The meeting begins at 9; my speech will start around 11. It's free, so if you're in the neighborhood, feel free to come on down!
Resources:
Pixelmator Pro ($59.99). Pixelmator Team.
Acorn. ($29.99). Flying Meat Software.
GraphicConverter ($39.99). Lemke Software. 
Photoshop. (From $9.99 per month) and Photoshop Elements ($69.99). Adobe Systems.