Apple is in the process of rebranding its fleet of Apple Stores to a fleet of just Apple. The company is removing the word "Store" from those locations, turning them from retail outlets to outposts of the company itself.
MacRumors first caught the change, including news of a memo notifying employees of the change. The company has never had signage saying "Apple Store," but internal and public references to each location were always as "Apple Store, [Location]." Now, it's simply "Apple [Location]."
To wit: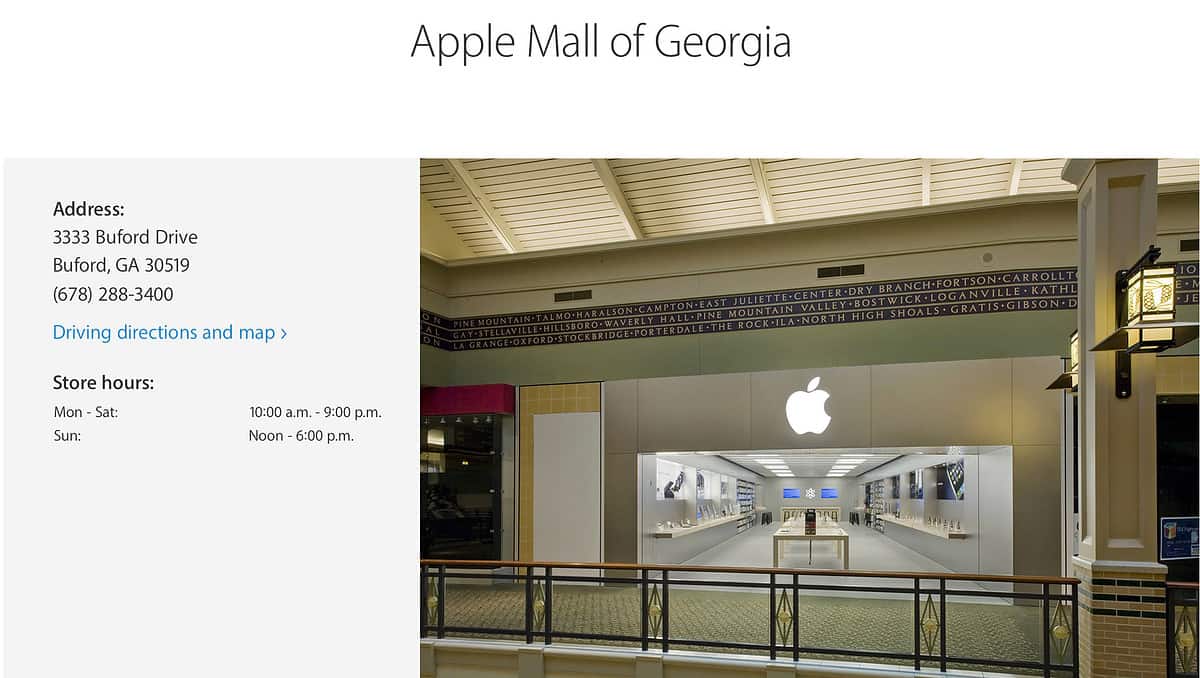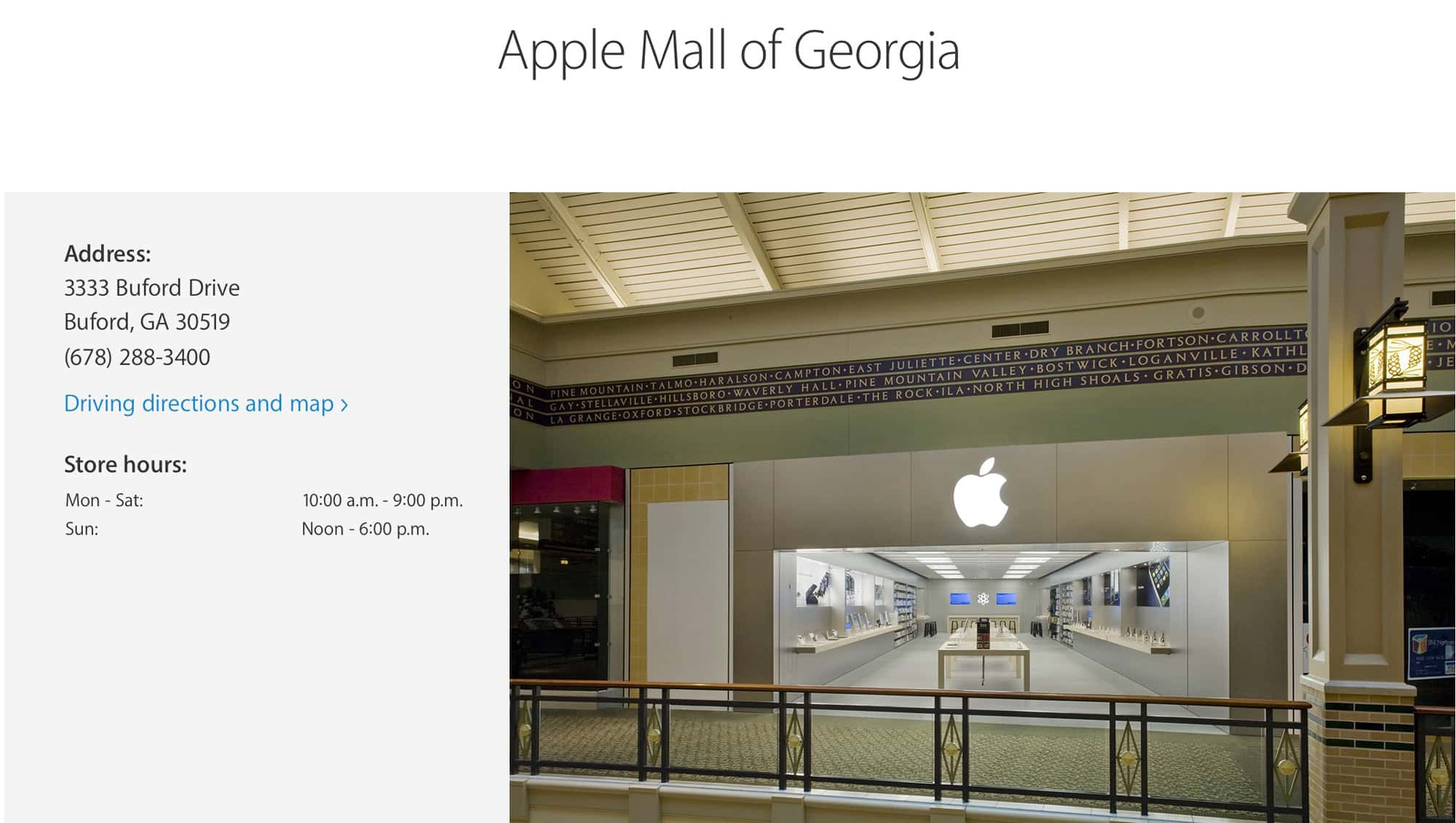 What's in a Name?
When Apple first launched its foray into retail in 2001, "Apple Store" was the perfect name for those outlets. It was a bold proclamation by a company that many thought was insane. The name "Apple Store" proudly announced that this was a store that sells Apple stuff, stuff for Apple stuff, and nothing else.
But now we get it. Apple Stores—errr…Apples?—are an institution in and of themselves. People get it around the world. And while I could make the case for keeping that moniker in 2016, there's something about just "Apple" that I like.
Punctuation, Saving Lives Since Ye Olden Times
That said, I wish Apple had kept the comma. In my example above, most people will read it as (Apple Mall) (of Georgia). But it's not the "Apple Mall." It's the Apple retail location in the Mall of Georgia. It reminds me of the cautionary tale that punctuation saves lives.
Let's eat grandma.
OMG why?!? She's a wonderful person!
Let's eat, grandma.
Oh, I see. 😉
In that vein, Apple, Mall of Georgia is much easier to parse than Apple Mall of Georgia. The same is true for Apple The Domain or any other location. It reads more easily as Apple, The Domain.
Screw Your Grammar
But who cares? We'll get used to it, and like I sort of said earlier, each retail location being an extension of Apple is very compelling. Apple knows better than any company that people will get used to a name. Remember all the kvetching about iPod and iPad? If not, ask your parents, but it was briefly a thing when each product was announced.