The FCC under Chairman Ajit Pai did its best to bury the mechanism for publicly commenting on the U.S. Federal Communications Commission's efforts to gut net neutrality. Fortunately, comedian and Last Week Tonight host John Oliver made it easy.
He did so by buying gofccyourself.com and redirecting it to the buried form for submitting your comment.
In Sunday's episode of Last Week Tonight, Mr. Oliver's focus was net neutrality and FCC Chairman Ajit Pai's effort to gut it. Mr. Oliver made many of the same arguments I made when deconstructing Mr. Pai's delusional position. Only Mr. Oliver was infinitely funnier and had nice visuals to go with his argument.
You can watch the segment for yourself, including a description of how the FCC buried the comment system and what gofccyourself.com does:
The short version is that gofccyourself.com redirects to the right page with the right information selected. All you have to do is click or tap "Express" and fill out the form with your comment.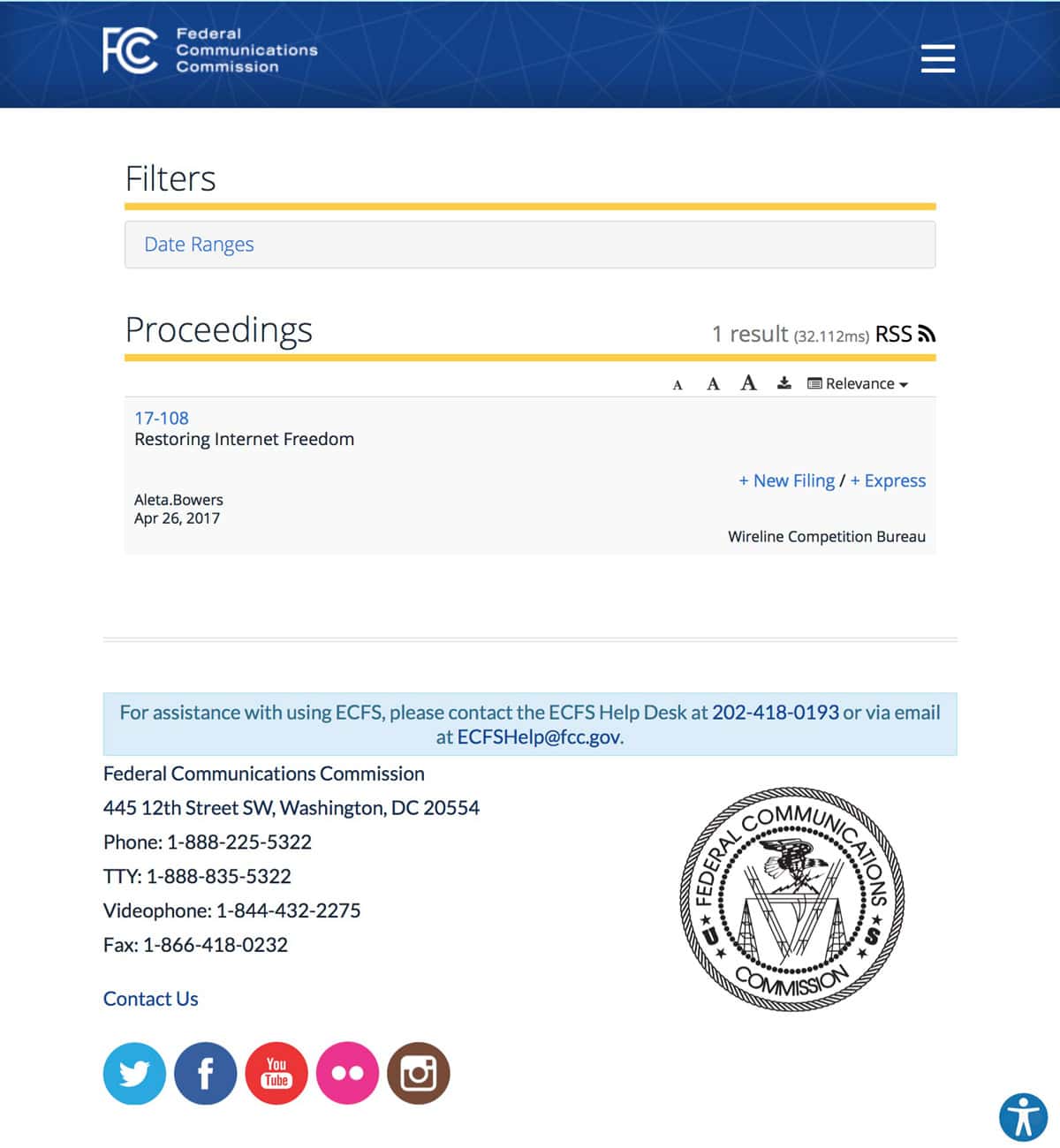 Last Week Tonight
Mr. Oliver is a polarizing figure in political comedy in that liberals often love him and conservatives often don't. But outside the lobbying world, the subject of net neutrality largely crosses party lines.
Wait, that's not strong enough: the only people who want to end net neutrality rules are telecom suits and blind-faith devotees in laissez-faire capitalism. Mr. Pai appears to be of the later ilk, though he was once an attorney for Verizon, one of the biggest telecoms in the U.S.
In the spirit of coming together to protect net neutrality, Mr. Oliver extolled everyone—even the trolls on 4chan and the folks on Reddit—to join him in flooding the FCC with comments. And sure enough, the FCC's crashed on Monday morning, but it's up now*.
So comment. Voice your reasoned opinion that you support net neutrality rules.
*The FCC issued a statement that it was taken out by a DDoS attack, a claim advocacy group Fight for the Future cast doubt on.