In a new submission to the Unicode Consortium today, Apple has proposed a set of accessibility emojis. This is good news as it provides a more inclusive way for people with disabilities to express themselves.
Accessible Emojis
In Apple's proposal (PDF), the company says:
Apple is requesting the addition of emoji to better represent individuals with disabilities. Currently, emoji provide a wide range of options, but may not represent the experiences of those with disabilities. Diversifying the options available helps fill a significant gap and provides a more inclusive experience for all.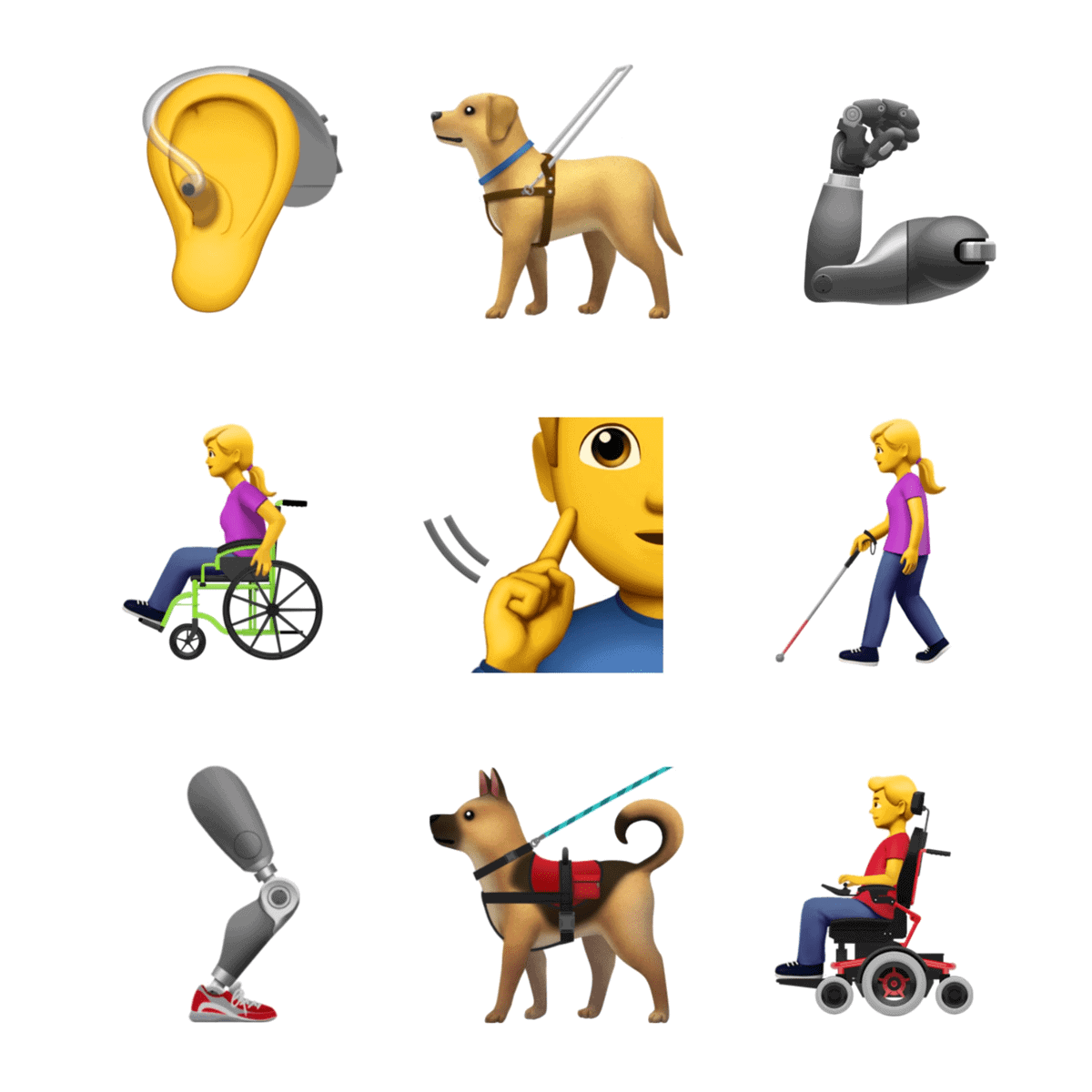 Some of the new emojis include a guide dog, hearing aids, prosthetic limbs, and people using canes and wheelchairs.
The next Unicode Technical Committee meeting is next month at Adobe Headquarters in San Jose, California. If these accessibility emojis are approved, they would be included in Emoji 12.0 which comes out in the first half of 2019.