In macOS 10.13.4, there is a new tab for content caching in the Mac Activity Monitor. It gives you detailed statistics on the data you're serving for iOS devices. This should give you a better idea of caching that you do, what data is being served vs. dropped, and give an overall picture of your caching network.
Content Caching
iCloud Content Caching is a feature in macOS High Sierra, and it's useful if you have a lot of Apple devices in your household. It's a feature that can help reduce your Wi-Fi bandwidth when it comes to software updates for Macs, iPhones, iPads, and Apple TV.
[Apple Releases macOS High Sierra 10.13.4 with Business Chat, eGPUs, Messages on iCloud, More]
With content caching turned on, your Mac can save the update files for your devices. This means that instead of your devices asking Apple's servers for the update, they instead get the update from your Mac. This is great because it means you don't have to install the update multiple times, just once.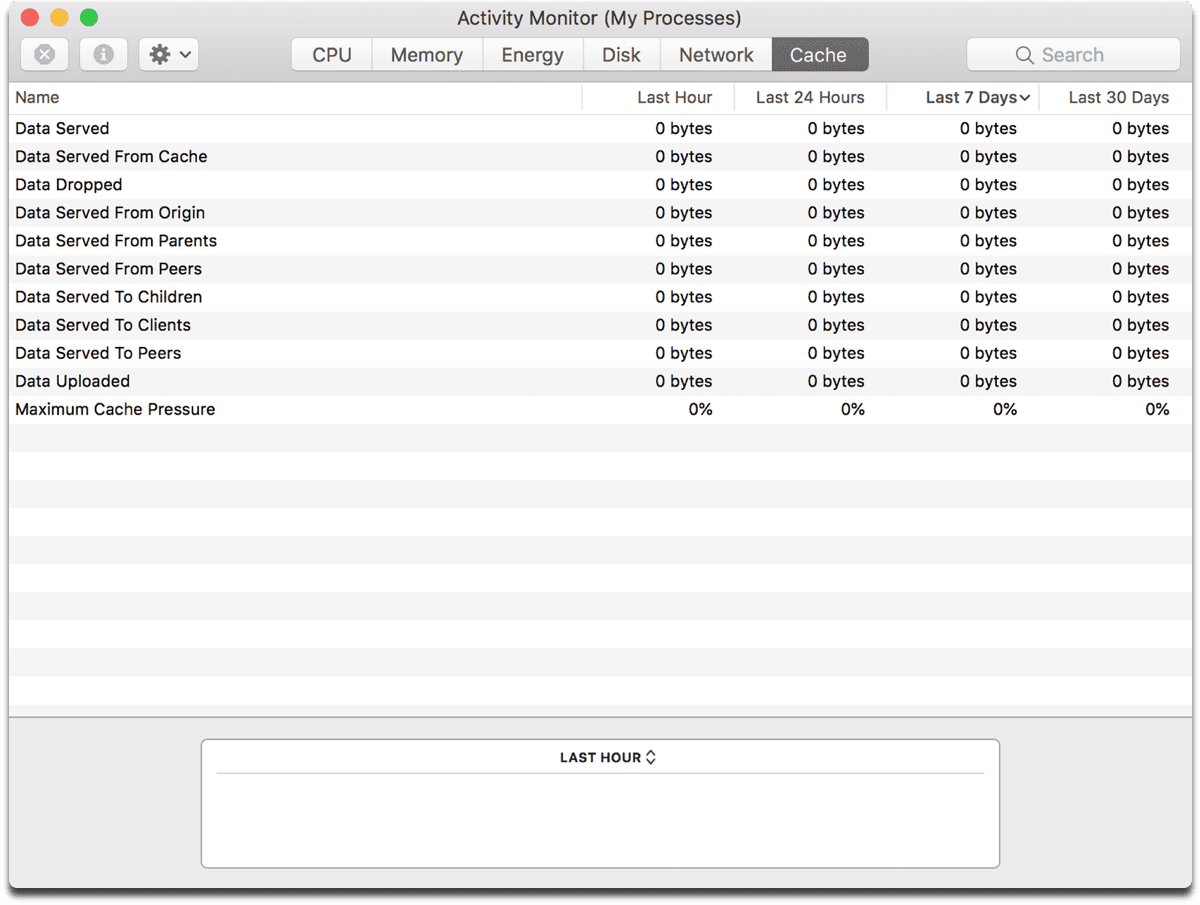 Cache Tab
The new cache tab in the Mac Activity Monitor gives you statistics about things like how much data your Mac has served, how much it has dropped, how much data uploaded, and a bunch more.
[macOS High Sierra: How and Why to Set Up iCloud Content Caching]
You can see percentages from the last hour, last 24 hours, last 7 days, and the last 30 days. This gives you insight into how well your caching system is doing and if there are any problems.