Over the summer Apple blocked certain apps like AdGuard and Freedom because they can interfere with how other apps work. There are App Store guidelines, but Apple hasn't made public statements giving more details (via Fast Company).
[Apple Updates App Store Review Guidelines to Address Steam Link, Cryptocurrencies, and Free Trials]
AdGuard and Freedom
Freedom works similarly to Screen Time. You can use it to block certain websites and apps at certain times of the day. AdGuard used to have a feature where you could block advertisements and tracking inside other apps, not just on the web. Both of these apps used a fake VPN to do this.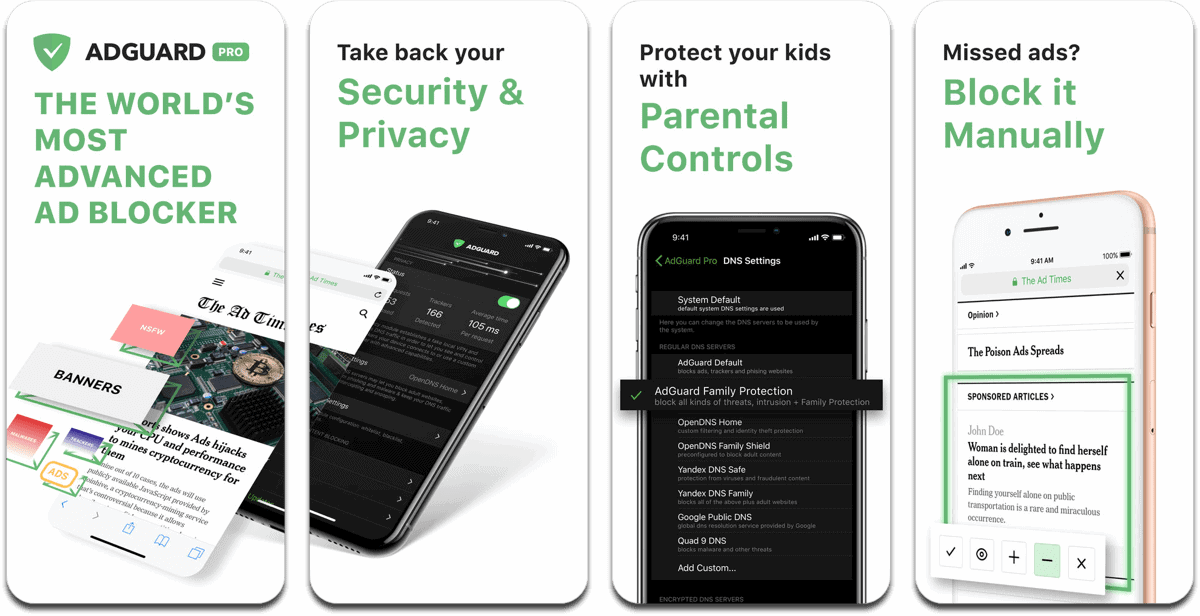 Although Apple removing them is consistent with its sandboxing rule, Apple won't tell the companies what they can do to change their apps and comply. Apple has also been accused of removing apps that "threaten its bottom line."
The new guidelines about VPN apps I think are meant to promote the attractiveness of the ecosystem as an ad delivery method. It's an example of Apple exercising control of what users can and cannot do with their devices, perhaps to the detriment of users.
Blocking ads doesn't hurt Apple but it can hurt independent developers who rely on them as a revenue source. Another possibility is the fact that the VPNs the apps use are fake, and it may be misleading to customers.