Due to App Store guidelines, AdGuard Pro in its current form is being discontinued. The company shared a blog post detailing what happened.
[Website Tracking to be Worse Than Thought, Study Shows]
AdGuard Pro
One of the more popular ad blockers on iOS, AdGuard has an in-app purchase for the Pro version. It creates a local VPN tunnel to block ads inside of apps, not just Safari. But when AdGuard tried to update its app recently, Apple's review team turned the company down, saying:
Guideline 2.5.1 – Performance – Software Requirements. Your app uses a VPN profile or root certificate to block ads or other content in a third-party app, which is not allowed on the App Store.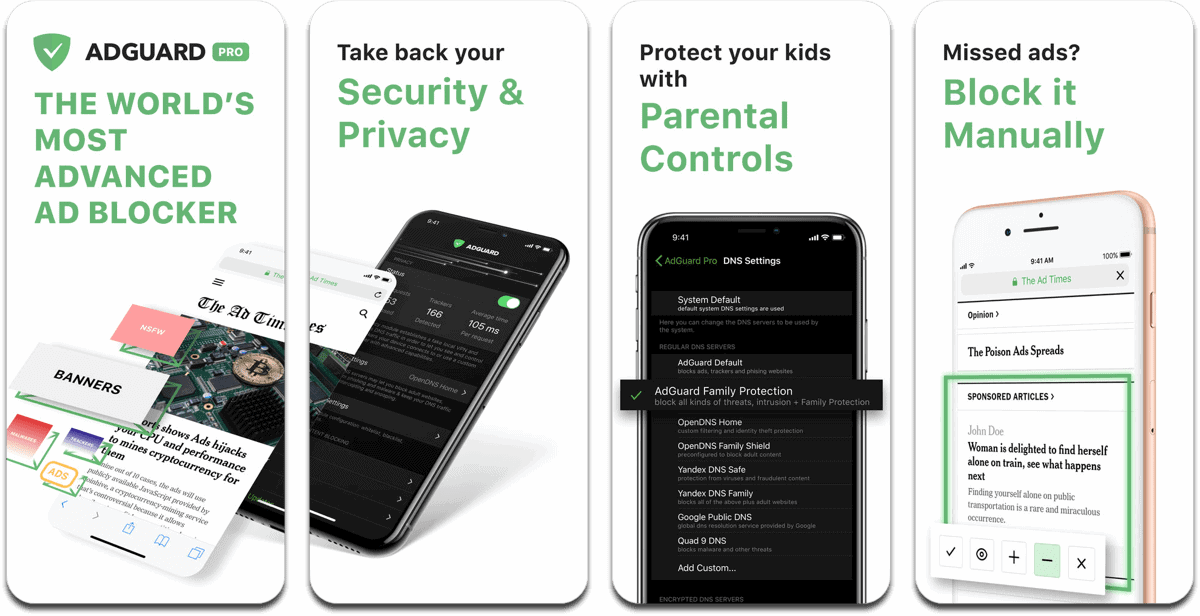 But AdGuard argues that its app doesn't do that by default, and that feature isn't advertised anywhere in the app. The team uses a public API—which the App Store allows—called NEPacketTunnelProvider—to create the local VPN tunnel. The app does allow configuration to block ads, tracking code, etc.
Basically, Apple is saying that you can't use the VPN API for any purpose other than creating a real VPN connection. AdGuard Pro uses a local VPN tunnel to let you set a system-wide DNS configuration.
What Happens Next
In its blog post, AdGuard shares that they won't remove Pro functionality at this time, but it won't be getting updates anytime soon. The company will focus on the following:
We will concentrate on the Safari content blocking API now. There is a huge list of things we were delaying in favor of the network-level features. Now we finally have enough time for them.
We will not take down or change the AdGuard Pro functionality in coming months. It will not receive updates anymore, but it will still be available and working.
If there are issues with it on iOS 12, we might try to push an update that will reduce it's functionality to only providing custom DNS and DNSCrypt. There is no guarantee that this update will be allowed, though.
AdGuard Pro's code is available on Github.