The price of Adobe Creative Cloud has quietly risen from US$9.99/month to US$19.99/month for individuals (via PetaPixel).
[5 Pro Apps You'll Want on Your iPad Pro]
Adobe Creative Cloud
Adobe offered the US$10 plan back in 2013 as a special limited deal. But the plan proved to be so popular that the company stuck with the new price. That is, until now. The old basic plan offers up-to-date versions of Photoshop CC, Lightroom Classic CC, Lightroom CC, and 20GB of cloud storage. The new basic plan bumps up the storage to 1TB of cloud storage.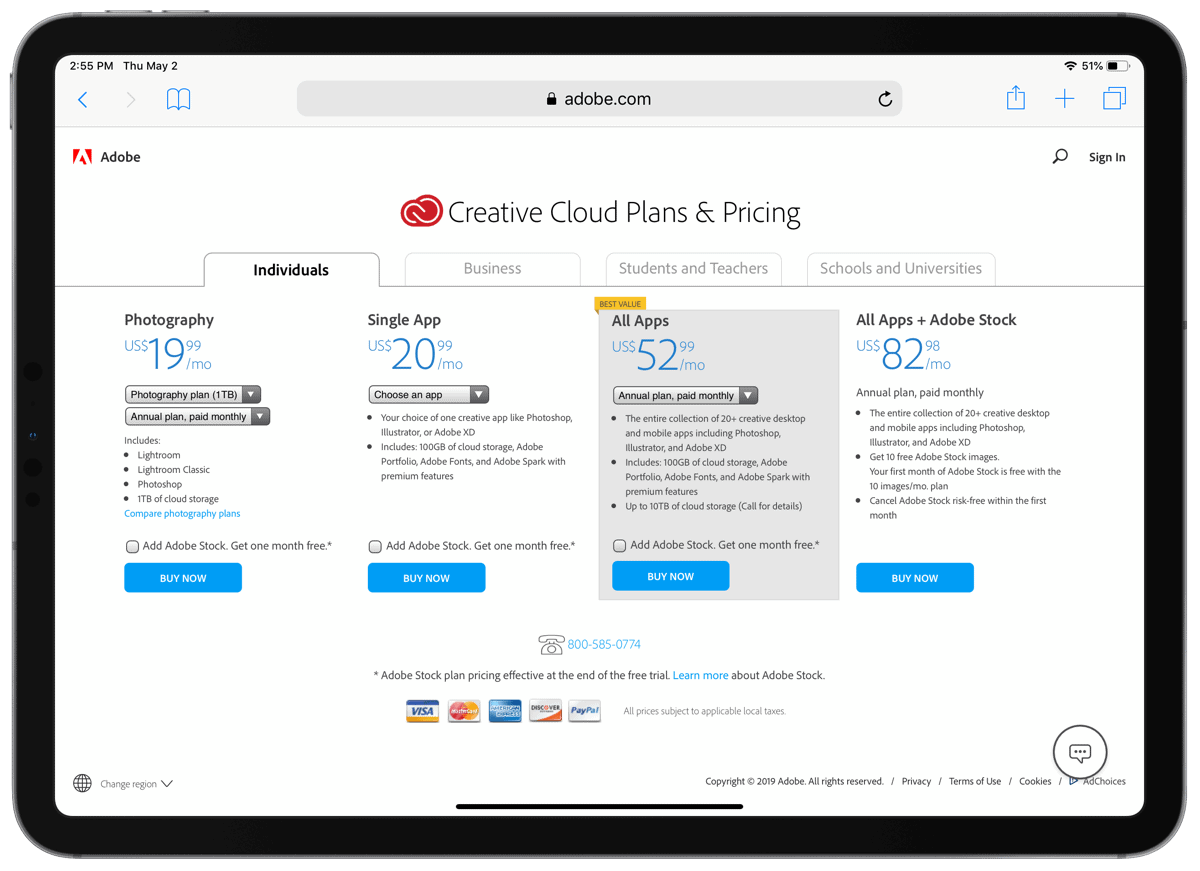 PetaPixel reached out to Adobe Sales and a representive confirmed the price increase. If you're not comfortable with the increase, you may have to look elsewhere. Popular Photoshop alternatives include Affinity Photo, Pixelmator Pro, and others.
Update
Adobe tweeted that it has no plans to change the standard 20GB plan, and people can still purchase it here or via phone at 1-800-585-0774. The company is "just currently testing photography plans with higher levels of storage."
[Breaking: Adobe is Building a Full Version of iPad Photoshop]