Apple announced on Tuesday that it is expanding its partnership with (RED) to help provide treatment and services during the COVID-19 pandemic. Until June 30, 20201 100 percent of eligible proceeds from (PRODUCT)RED purchases will go to the Global Fund's COVID-19 Response.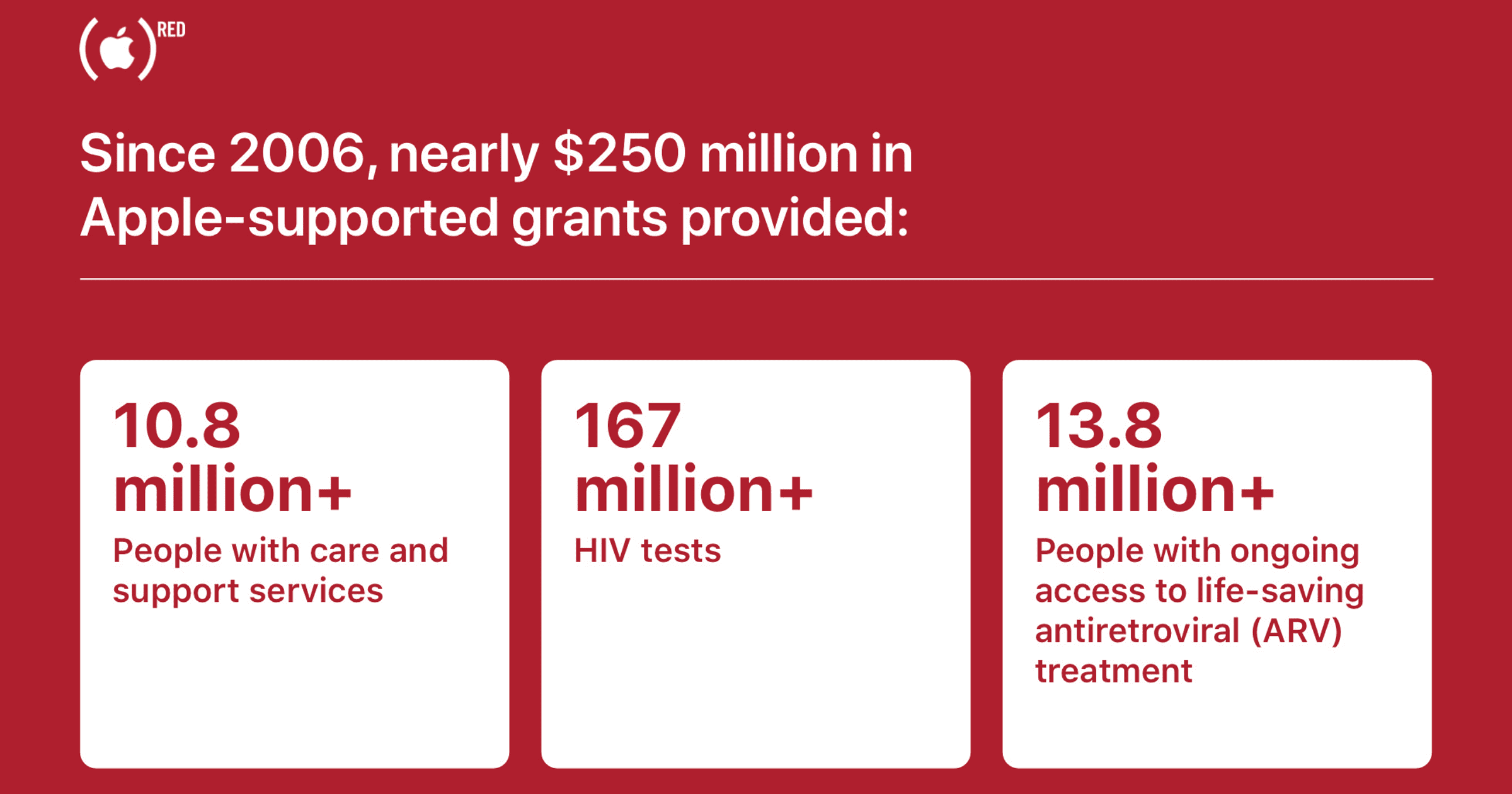 Apple Has Rais $250 Million Via PRODUCT(RED) Since 2006
Furthermore, through December 7, the company will donate $1 to the Global Fund's COVID-19 Response for every purchase made with Apple Pay on apple.com, in the Apple Store app, or at an Apple Store. Apple originally announced that proceeds would go towards COVID-19 relief through September 30, 2020.
[Apple Donates PPE to Help Zambia Fight COVID-19 and HIV]
On World Aid's Day, the company also revealed that it had raised almost $250 million during its 14-year partnership with (RED). It said this has helped provide over 10.8 million with care and support services, 167 million HIV tests, and antiretroviral treatment for more than 13.8 million people. There is a growing number of eligible products, include the latest iPhones.