The U.S. Patent and Trademark Office published a new Apple patent application on Thursday describing a system for controlling your smart home from a single device that can learn new functions. The patent sounds a lot like an iPhone with HomeKit, which is no coincidence at all.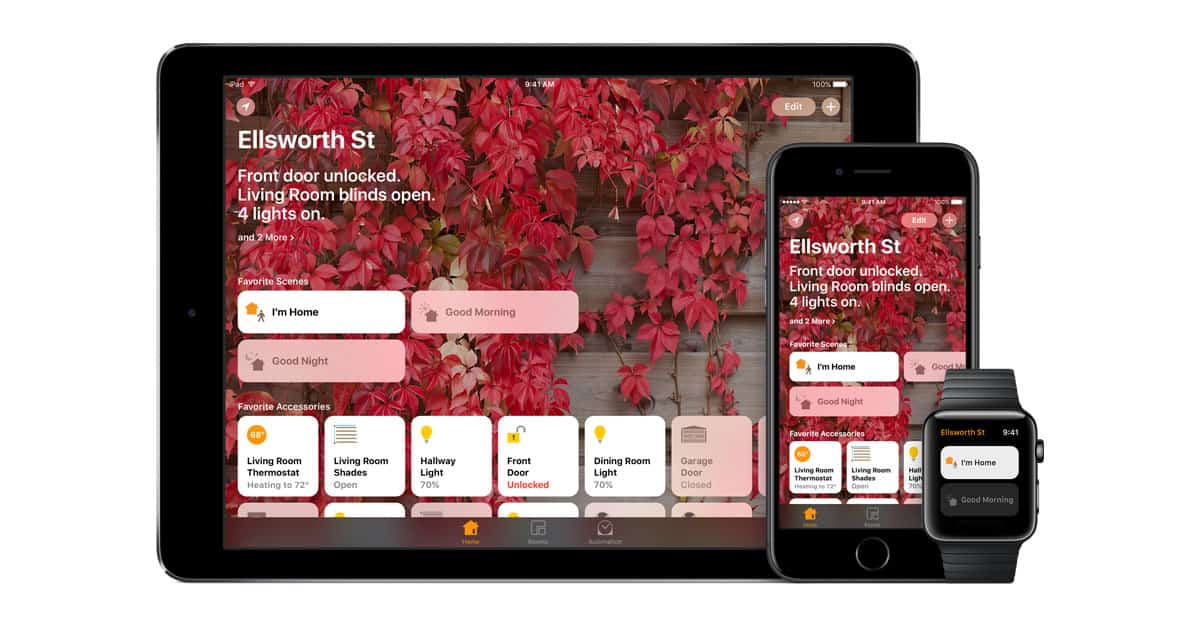 The patent application started life in 2002 as BellSouth's intellectual property and covered televisions and VCRs, and was granted in 2006. The updated version in Apple's name drops VCRs and adds in pretty much any device that could be part of a smart home setup.
Apple's patent application covers:
Devices and methods are disclosed for establishing interaction among electronic devices of an environment. The device has a transmitter, receiver, memory for storing interaction rules, and a processor for learning the interaction rules in association with the transmitter, receiver, and other devices of the environment. The device also includes components for performing the device specific functions and a state sensor for determining the logical or physical state of the device. Methods involve observing at one or more devices change of state activity among the plurality of devices through receiving a change of state message that is transmitted to the one or more devices. A set of rules are learned at the one or more devices vased upon observing the change of state activity. The learned set of rules are then applied at the one or more devices to automatically control changes of state of devices within the plurality of devices.
That's fancy legal talk for a collection of devices that communicate with each other automatically turn lights on and off, control temperature, monitor air quality, unlock doors, and more. In other words, HomeKit and the iPhone.
Apple no doubt wants to lock down its HomeKit-related intellectual property, which makes acquiring the BellSouth patent a no-brainer. Apple may have plans for HomeKit that patent covers, too.
Regardless of what Apple plans to do with the technology described in this patent application, it's pretty clear the company wants to be at the center of our mobile and at home lives.
[Thanks to Patently Apple for the heads up]