The Computer & Communications Industry Association—which includes companies such as Google, Microsoft, and Facebook—has thrown in with Apple in mobile device patent royalty fight with Qualcomm. The organization filed comments with the U.S. International Trade Commission saying Qualcomm's request to block iPhone imports into the country shouldn't be granted.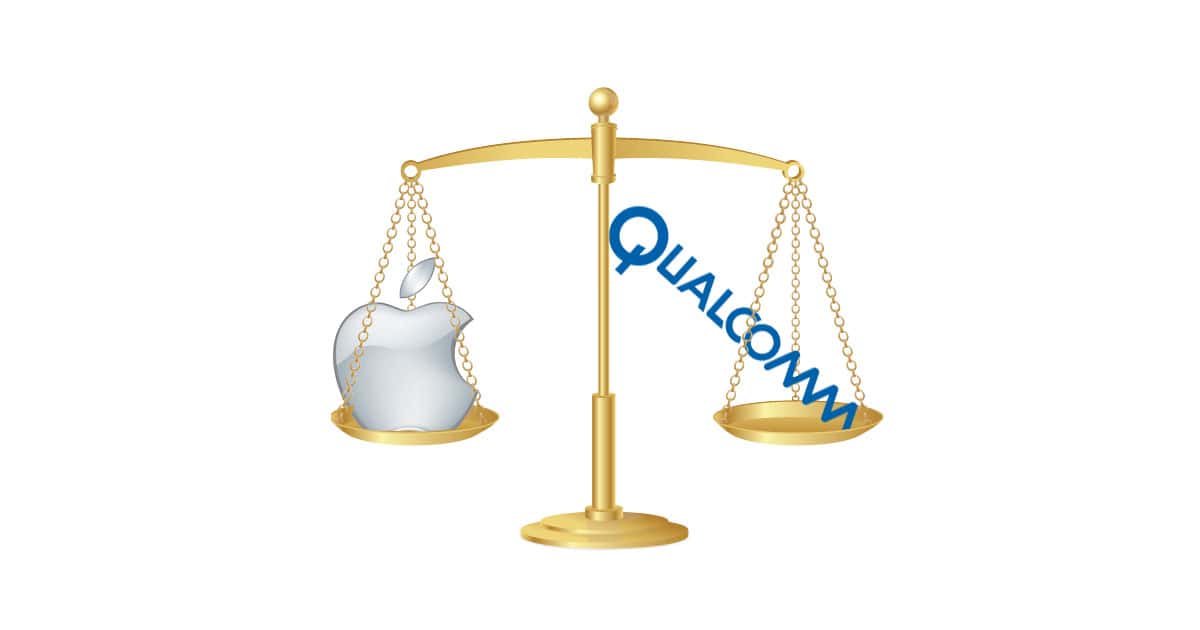 Qualcomm filed a complaint with the ITC as part of its dispute with Apple over how much companies should pay to license its patented technology in smartphones. The patent licensing fight started earlier this year when Apple filed a lawsuit against Qualcomm alleging the chip maker overcharges for its patent licensing.
Apple also stopped making licensing payments to its manufacturing partners—Foxconn Technology, Compal Electronics, Pegatron, and Wistron Corp—who in turn stopped paying Qualcomm. Those companies recently filed their own lawsuit against Qualcomm, and Apple is asking the court to combine the two cases.
The CCIA filing urges the ITC to reject Qualcomm's request because granting it would strengthen the company's monopoly control over mobile communication chips and prices. CCIA President and CEO Ed Black said,
Qualcomm is already using its dominant position to pressure competitors and tax competing products. If the ITC were to grant this exclusion order, it would help Qualcomm use its monopoly power for further leverage against Apple, and allow them to drive up prices on consumer devices.
The CCIA argues that granting the request to ban iPhone imports would amount to rewarding Qualcomm for anti-competitive behavior.
While Amazon, Intel, Netflix, Samsung, and other tech companies are part of the CCIA, Apple is not. The group is a lobbying organization and in this case, it's trying to protect the best interests of smartphone makers in general.
"What's at stake here is certainly the availability of iPhones and other smartphones at better prices," Black added. "The ITC has a choice whether to further reward anti-competitive behavior—or to reject this anti-free market, anti-consumer request."