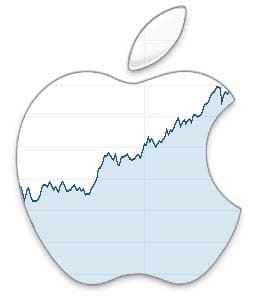 Apple announced on Monday that it would release financial results for the June quarter—Apple's fiscal 3rd quarter—on July 31st. The company will conduct its quarterly conference call with analysts at 5:00 PM Eastern that Tuesday. Results are usually released 30 minutes before that call.
Apple provided guidance of revenues between $51.5 billion and $53.5 billion for the June quarter, with gross margins between 38% and 38.5%. Wall Street consensus estimates expect Apple to report earnings per share (EPS) of $2.19.
The Mac Observer will have full coverage of those results and the conference call. Apple also livestreams that call for those who want to listen in.
*In the interest of full disclosure, the author holds a tiny, almost insignificant share in AAPL stock that was not an influence in the creation of this article.