Apple is getting serious about supporting iPhone X. The company sent out emails to developers notifying them that new apps submitted for the App Store will require native support for iPhone X's Super Retina display starting in April. The requirement does not, as yet, affect updates to existing apps.
Apple also said (via 9to5Mac) new apps must be built with the iOS 11 SDK starting in April, saying: "Starting April 2018, all new iOS apps submitted to the App Store must be built with the iOS 11 SDK, included in Xcode 9 or later."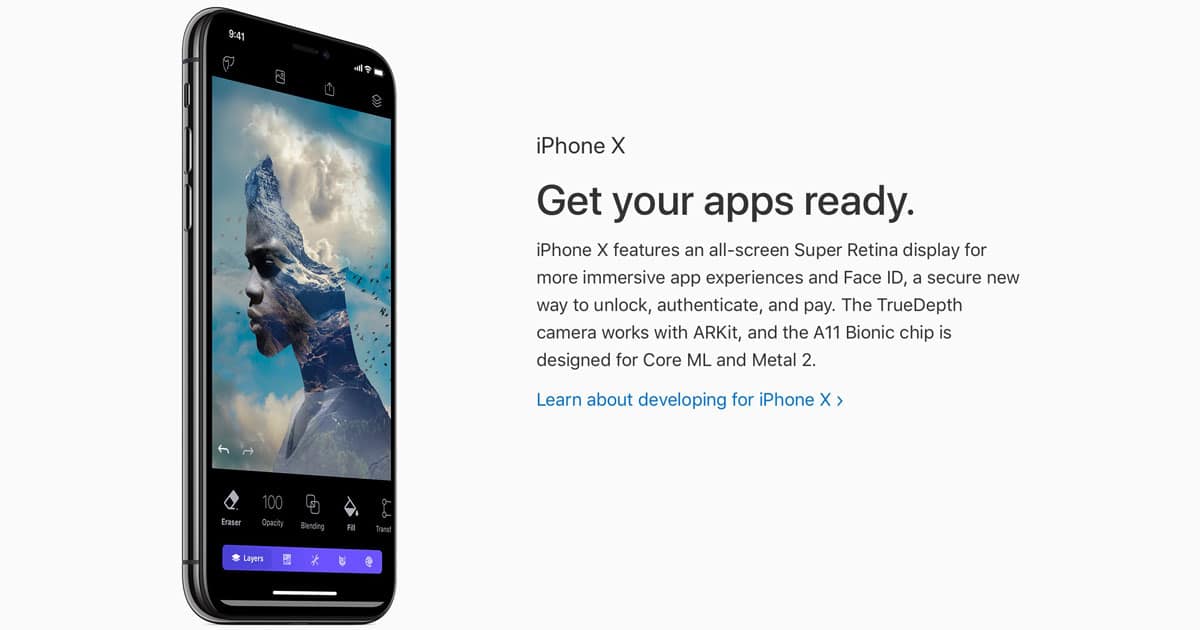 While that SDK includes support for ARKit, Core ML, new SiriKit domains, Apple Music integration, drag and drop for iPad, and new camera APIs, Apple's rule doesn't require new apps to include any of those features. Instead, it must simply be compiled with the SDK, regardless of the app's features.
This is one of the ways Apple keeps the App Store moving forward, and is a big part of how Apple keeps the ecosystem as a whole moving forward.
Haters Better Step Off*
Here's the interesting thing about this to me: Apple is enforcing native resolution support—including the infamous (but now unmentioned) Notch—for a phone many were calling a flop.
Apple itself dispelled those reports when it noted iPhone X was the best selling iPhone every week since its release, but should be another nail in that meme's coffin. You don't require support for a device you plan on nixing because it's some kind of dud.
Of course, haters still gonna find a way to hate, but whatevs.
*As I'm told the kids say.