Apple hired former Microsoft executive and starup founder Sam Jadallah, it emerged over the weekend. The hire is part of Apple's efforts to develop its home business.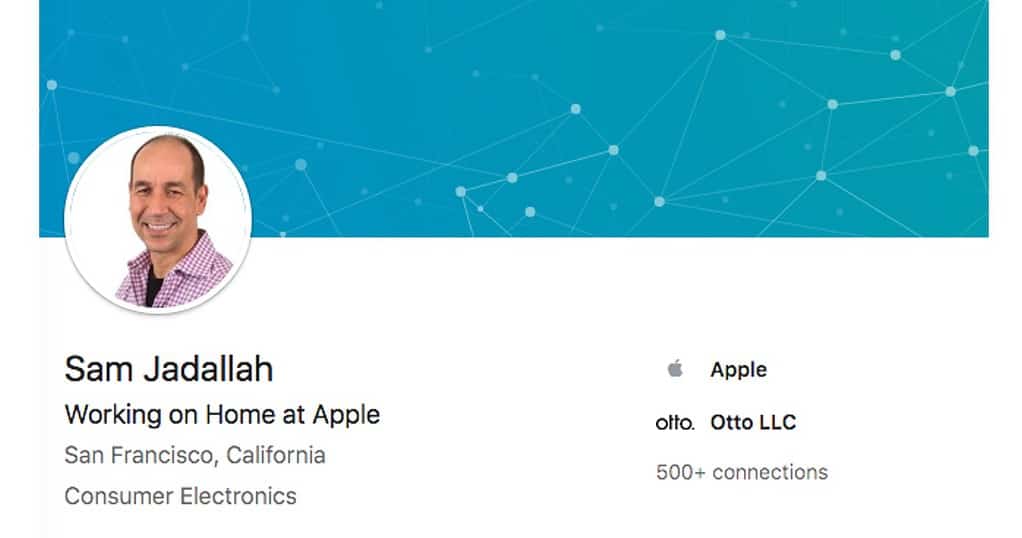 Hire Confirmed on LinkedIn
Following the news of his hire breaking, Mr. Jadallah updated his LinkedIn profile (via CNBC). However, his job title remains vague, simply stating he is "working on Home at Apple."
Mr. Jadallah was a Corporate Vice President at Microsoft between 1987 and 1999. He then dipped his toe into venture capital, before founding two startups. One of these was Otto, which Mr. Jadallah founded in 2013 and focussed on the connected home. Its key product was a Bluetooth-and-Wi-Fi- enabled lock that cost $700. Around 70% of Otto staff actually came from Apple, Mr. Jadallah said previously.
Moving Home
News of Mr. Jadahallah's hire came just hours after Apple's purchase of AI voice app startup PullString. The move was considered a big play to improve Siri. Improving Siri would have clear benefits for Apple attempts to compete with Amazon and Google in the smart home space.