Apple's online store is displaying the familiar "We'll be Back" notice Monday morning ahead of the company's Worldwide Developer Conference keynote event. The company hasn't officially said new products are coming, like a 10.5-inch iPad Pro and refreshed Touch Bar MacBook Pro models, but taking the store offline is a pretty big hint that something new is on the way.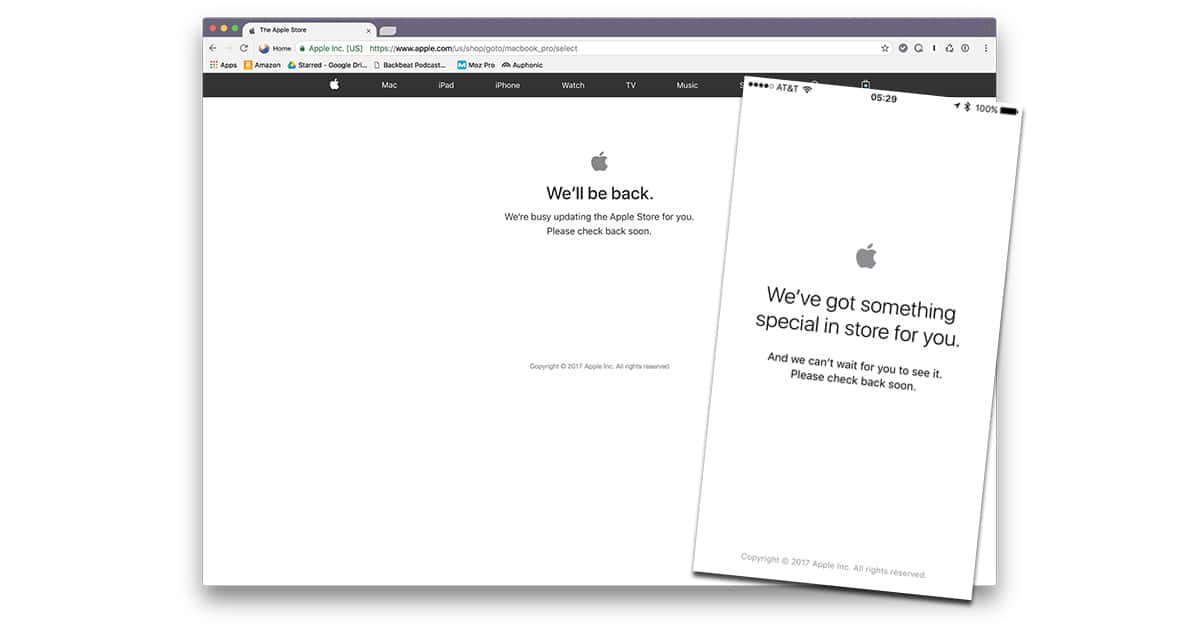 Worldwide Developer Conference is Apple's annual event where developers get to see some of the company's operating system roadmap for the coming year. They also get to learn more about coding for Apple's products and spend time with the company's engineers.
Apple is expected to unveil a 10.5-inch iPad Pro model, and possibly update the 12.9-inch version. Reports also say the Touch Bar MacBook Pro will get a refresh, as will the MacBook and MacBook Air. The company could use the event to introduce its rumored Siri Speaker voice-controlled assistant device.
The WWDC keynote is set to start at 10 AM pacific time at the McEnery Convention Center in San Jose, California. The Mac Observer is on location to bring you the latest news and announcements, so be sure to stick around to see what surprises are in store.