A place holder for an Apple app dubbed Files appeared temporarily on App Store ahead of this morning's Worldwide Developer Conference keynote event. The listing didn't include any details beyond requiring iOS 11 and a 64-bit processor, but its temporary appearance could be a sign that Apple is going to give us more control over file management on our iPhones and iPads.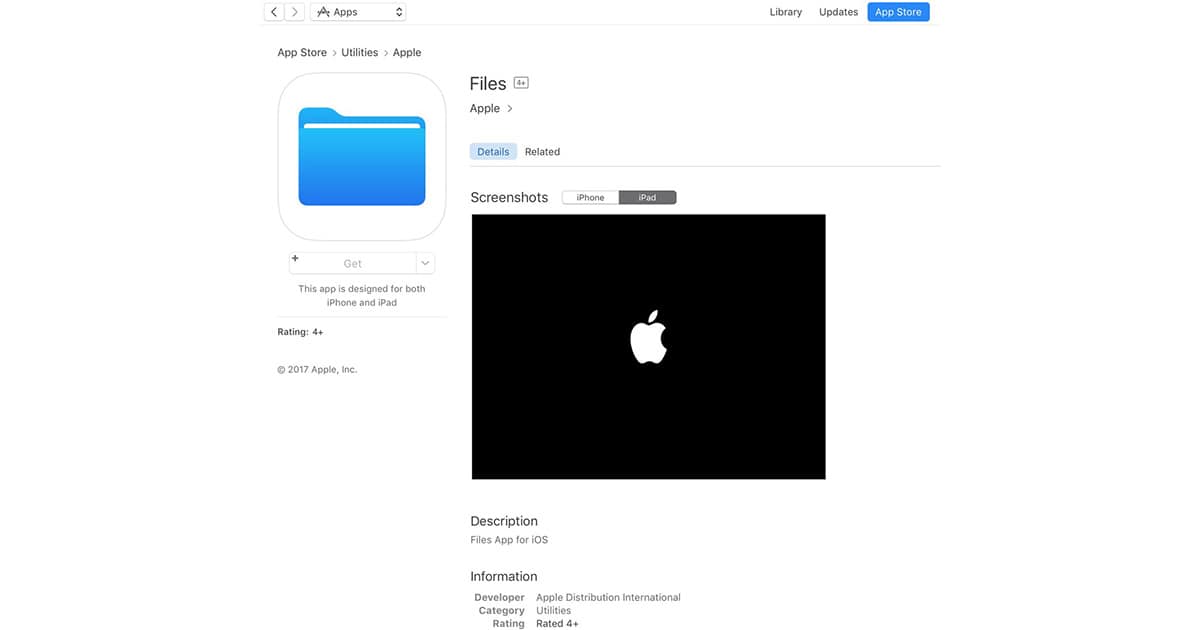 The app place holder was on the App Store long enough for developer Steven Troughton-Smith to find it and snap a screenshot to share on Twitter.
Without any details from Apple we have to speculate on what Files is for. Since so many people want more control over the documents saved on their iOS devices, we're hoping that's what Files gives us.
Ahead of iOS 11, a 'Files' app placeholder entry from Apple appears on the App Store. Requires iOS 11.0 or later 😘 pic.twitter.com/8HAQflHBuI

— Steve T-S (@stroughtonsmith) June 5, 2017
Apple's Worldwide Developer Conference keynote event starts at 10 AM pacific time, so we'll likely find out exactly what Files does this morning.
The Mac Observer is on location at the McEnery Convention Center in San Jose for the keynote, so be sure to follow along with our live coverage and analysis. We'll also recap today's announcements on TMO's Daily Observations podcast and dive deeper on Apple Context Machine.