Apple often talks about human curation such as that found in Apple News. But in a new report today we find that Apple TV Sports has its own curation team, watching for newsworthy and unpredictable moments (via Sports Illustrated).
[How to Use Siri to Get Betting Odds]
Apple TV Sports
Apple TV, along with the TV app on iOS, have a dedicated sports section. Here you'll find live games, matches, and tournaments across various kinds of sports, available from a multitude of apps. Here, you can pick your favorite team and get notifications when they're about to play.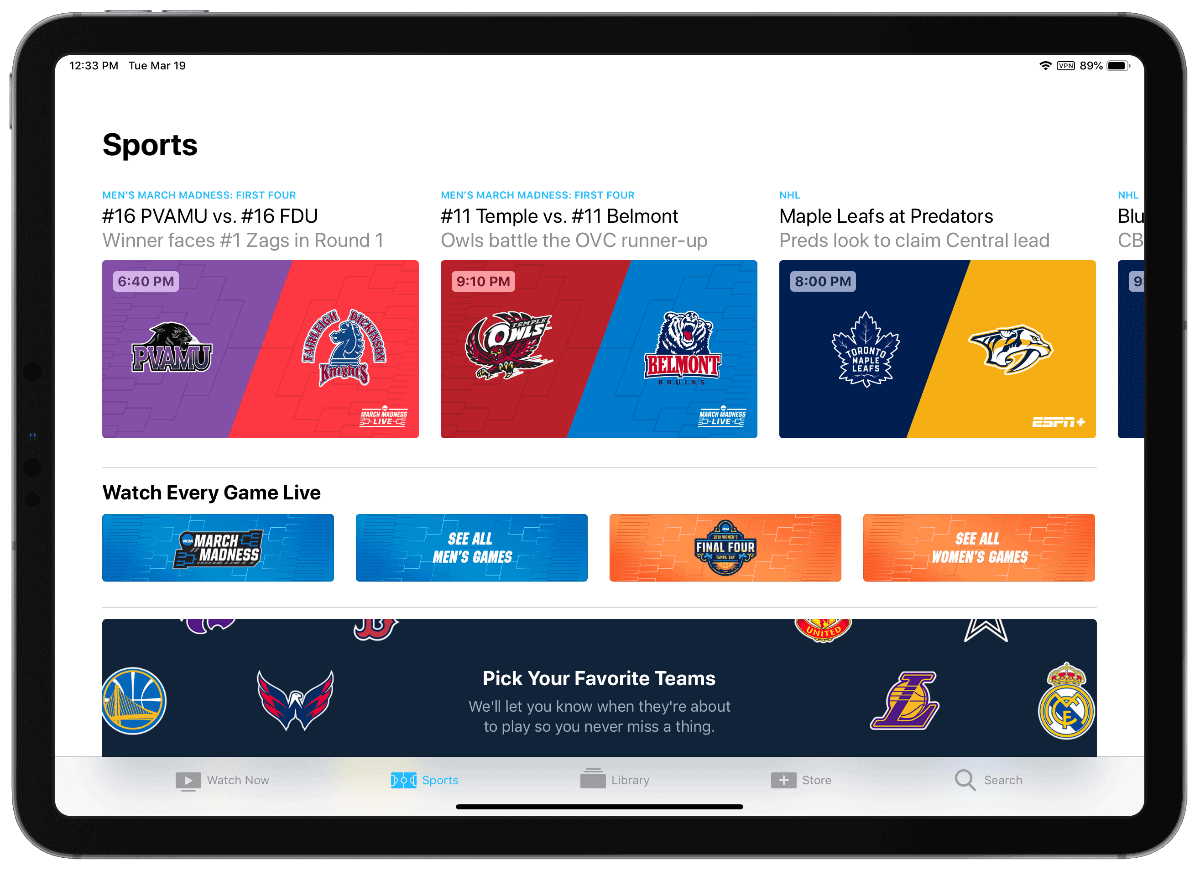 Apple's sports team—made up of industry veterans and at least one former college athlete—watches games around the clock, sending notifications through the TV app when a particular game gets exciting or when something is skippable. "Alert users of a triple-overtime NBA game between two lottery teams? Nope. A fourth overtime? O.K., send it."
Next week Apple will announce its streaming video service, but Apple's senior vice president Eddy Cue says not to expect live sports broadcasts.
"That's not to say we would never do sports, because who the heck knows," he said. "Never is a long time, but I don't think that's a problem right now." Sports rights are deeply fragmented, with different owners split by platform and region. "You really can't own all the rights, so therefore at some point you need to solve some other problems," Cue said. "You can't design for owning the rights because if that's the only thing you're doing you're always going to be tiny."
It sounds like the future of Apple TV sports could be better recommendation algorithms to make suggestions based on what you like and watch.